Before the first Disney cruise we took that had an at sea day on the itinerary, we wondered what the heck that would be like.  At SEA.  You're stuck on a ship, floating around in the ocean with typically no land in sight.  What does one DO under such conditions?  Sleep in?  Lay by the pool?  Honestly, we are simply not the kind of family that would be excited by either one of those options!  This caused us no small measure of concern initially.  Seven Disney cruises later, we think we've got a pretty good handle on exactly how to make use of an at sea day to the best advantage.
Disney Cruising – At Sea Day Tips
Plan ahead – At sea days provide the perfect opportunity to splurge!  Book in advance both spa treatments and adults-only dining.  Both of these are wonderfully relaxing experiences.  We've enjoyed massages and both brunch and dinner this way many times.  We strongly recommend making this part of every at sea day opportunity!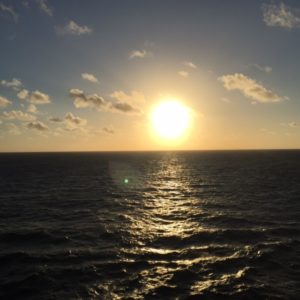 Get UP!  You are on a Disney cruise – this is most definitely not the time to sleep in.  Get your patootie out of bed and embrace the day!  There is food to eat and activities to try.  Sleeping late is for wimps and ne'er do wells (I've always wanted to say that!) – you've paid good money for the amenities Disney Cruise Line offers and there's no better opportunity to make the most of that investment like an at sea day.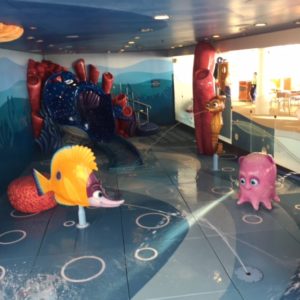 Walk around a bit, breathe in the sea air, grab some grub and make some decisions.  Your personal navigator (offered in both print and through the DCL app) will detail the day's schedule.  Plenty of fun for all ages will be on the agenda. We find there's usually not enough time in the day for us to do everything that appeals to us.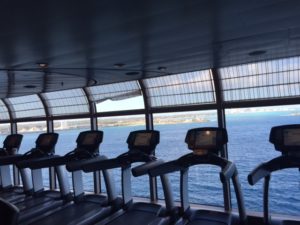 Consider activity – Explore the ship, work out in the exercise room, play games like ping-pong, basketball or shuffleboard.  The astoundingly plentiful cruise food makes burning some excess calories very appealing.  We thought the Midship Detective Agency was awesome on the Disney Dream!  It was a lot like a scavenger hunt that took us all over the ship.  Word of caution – if you feel strongly about hanging out by the pool, get there early for a lounge chair!  If you want to try the AquaDuck or AquaDunk slides (depends on the ship), be prepared to wait in long queues.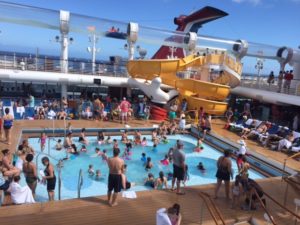 Learn something new or see a movie – Both options are available.  Attend a cooking demonstration.  Learn to draw a Disney character or create towel animals.  Mixology and other adult beverage seminars are loads of fun!  First run movies will be shown in the very comfortable and spacious on-board theater.  I haven't even mentioned the Disney character meet-and-greets or the trivia games!  So much to do in one day!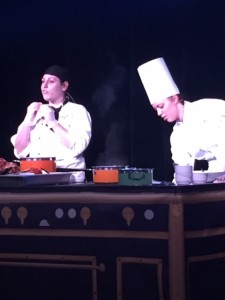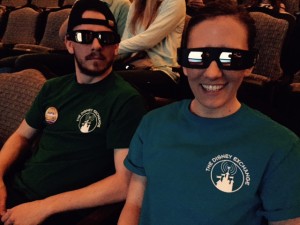 Are you a Disney Cruise fan?  What's your favorite at sea day activity?