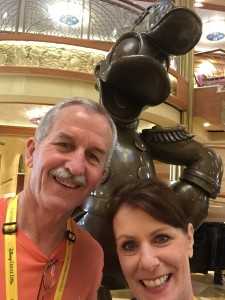 If you're sailing on the Disney Dream (or Fantasy) and you want to explore the ship and have fun at the same time, you cannot beat the Midship Detective Agency for providing you with an amazingly cool way to see the beauty of the newest Disney Cruise Line ships while sharpening your sleuthing skills.  This activity is fun for the whole family…or two grownups even or one grownup and her semi-reluctant co-detective husband.  I loved this activity!  Raymond….well, he was supportive if a bit unenthusiastic.  There is quite a bit of detecting involved.  (Recommended for guests ages 9 and above.)
Disney Dream – Midship Detective Agency
The adventure begins at Headquarters where you start your self-guided adventure by picking up your badge and selecting the case you'd like to solve.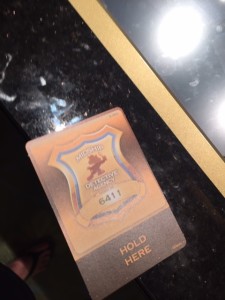 We chose a crime involving the Muppets and some missing show props.  Clues are located all over the ship and, by using your badge to unlock them, you'll gather the information needed to solve the crime.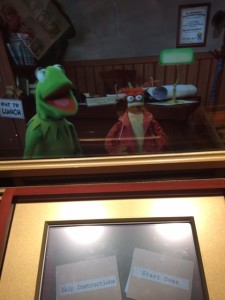 This is not an activity for wimps!  Use your clue map to gather details related to the crime, take notes and carefully eliminate suspects from the list provided – Logic, cunning, and analytical thinking will all be involved in exposing the true culprit.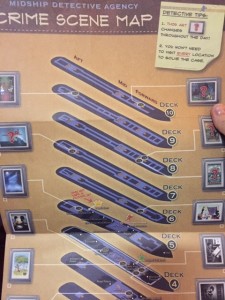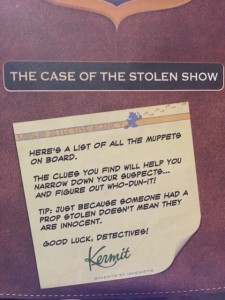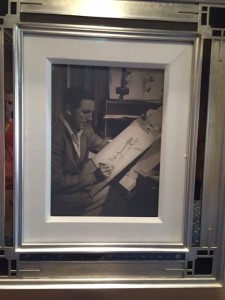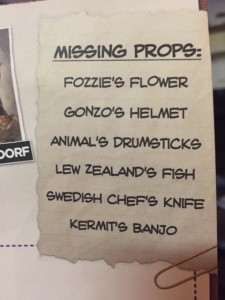 We took the stairs in the beginning, but after a while, if the number of decks between us and the next clue was more than four, we'd take an elevator.  If we'd been on a cruise longer than four nights, we  probably would have attempted solving more than one mystery (I'm using "we" liberally here – I'd have been solo on any subsequent sleuthing to be honest, but that's not important now, is it).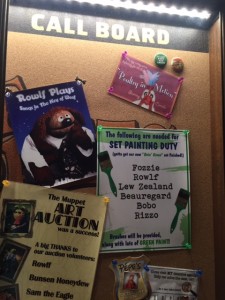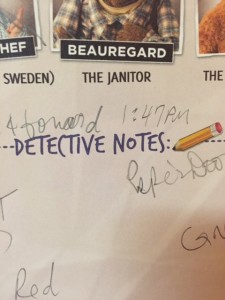 All of our efforts (and believe me when I say this took a lot of effort) paid off and we were successful in solving the crime and nabbing our bad guy!  I felt a tremendous sense of accomplishment.  Raymond felt like a beer.  We celebrated our victory over the forces of evil by toasting our brilliance at the Bon Voyage bar.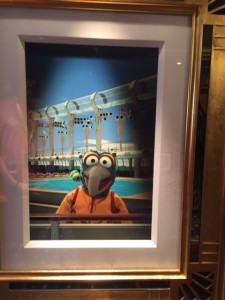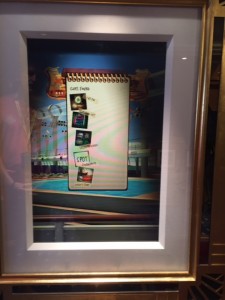 The Midship Detective Agency is a very cool interactive activity with some pretty amazing technology – I highly recommend it for great exercise, ship exploration, and good family fun!
Have you solved a crime on the Disney Dream or Fantasy?  What did you think of the experience?  Yea or Nay?