Our friends, Nick and Barbie, scored a dinner reservation at Artist Point for the new-ish Story Book Dining and invited us along ('cause they're super nice that way). Here's a recap of our experience including my usual honest feedback.
Thoughts on Story Book Dining at Artist Point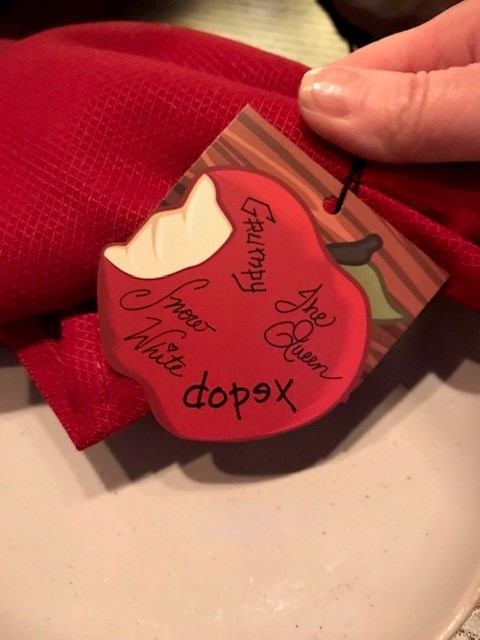 Overall, we had a wonderful time. The lateness of the reservation (8:30-ish if I remember correctly) was both good and bad. The restaurant was amazingly uncrowded, quiet, and virtually kid-free, but we were also very tired. After a day at the parks, I thought we might be too exhausted to enjoy this experience but I worried for nothing. I think I'll recap our dinner in two parts – 1. Characters and Service 2. Food/Dining Experience. Hopefully, if you're considering whether or not Story Book Dining would be a good fit for your family's plans, this review will help you decide.
Characters and Service
We were seated promptly upon check-in and shown to a table in the back of the dining room – this location was perfect for us. Our server was excellent. Unhurried in a good way, she made us feel like her only guests. We noticed right away there was a multi-tiered tree-like stand in the middle of the table. Our server explained that appetizers and desserts are served to be shared (and the presentation is certainly unique) more on that later. Like other character dining experiences, we could expect the characters to stop by our table throughout our meal.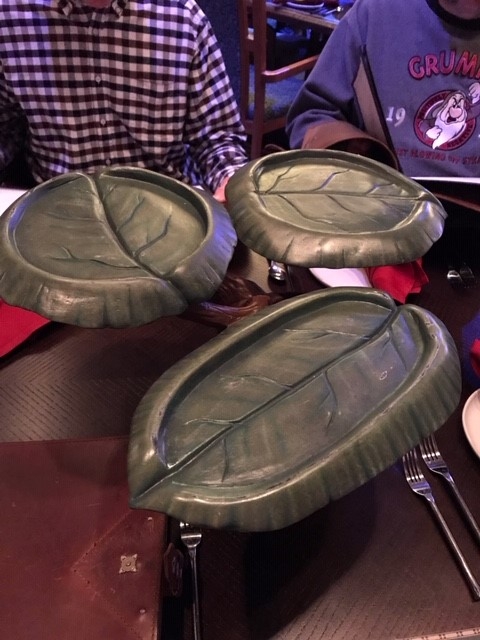 Because the restaurant was not busy, we got to spend what felt like extra time with each character (Snow White, Dopey, and Grumpy) as they came around. Snow White was lovely and spoke to us adult-to-adult making her visit extra enjoyable and not a bit cheesy (which can happen occasionally with some face characters). Grumpy and Dopey were adorable and managed to communicate well with everyone at our table without speaking – Disney characters are typically excellent at this and the dwarfs were no exception. Grumpy gave lessons on being…grumpy.
The Queen is also at Artist Point for a meet-and-greet, but rather than visiting each table, the Queen is available to guests on their way out of the restaurant. I think this is clever and not only adds a special treat at the end, but also allows families to adjust for children who might find her a bit intimidating. There's a special backdrop for pictures and for me, this was one of the best character interactions EVER. The Queen is one of my all-time favorite characters and I was fangirling like crazy. She was absolutely wonderful in appearance and attitude. Her condescending sneer, her regal bearing, her disdain for our presence – perfection! I was impressed beyond description.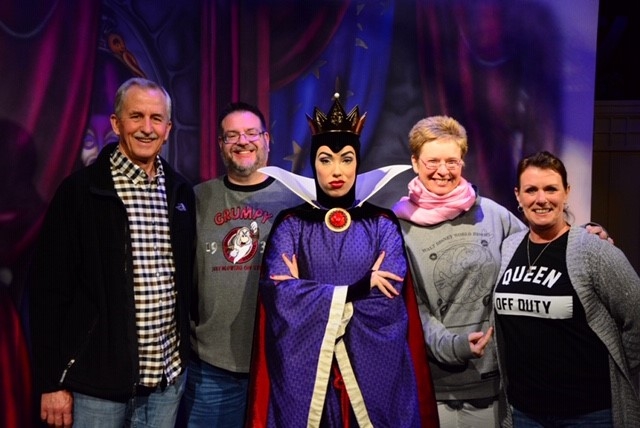 Food / Dining Experience
Because this was a character meal, I automatically had low expectations about the food. I find most character meals entertaining, but the food is rarely the draw. Artist Point's menu is creative and as I mentioned, the appetizers and desserts are presented in a unique way for sharing. While cute, I was not a fan. I don't mind sharing, but the offerings were more dramatic and showy than tasty. Here are a few pictures of the appetizers and desserts. They weren't horrible, just not great.
Winter Squash Bisque

Hunter's Pie

Wicked Shrimp Cocktail (Jar)

Miner's Treasures

Fairy Tale Gooseberry Pie, Poison Apple, Miner's Treasures
While the appetizers and desserts met my low expectations, the entrees did not. My entree was absolutely delicious and a very pleasant surprise. The menu has changed since our visit early in 2019, but I believe the flavor and quality will still be excellent no matter what dishes make up the entree selection.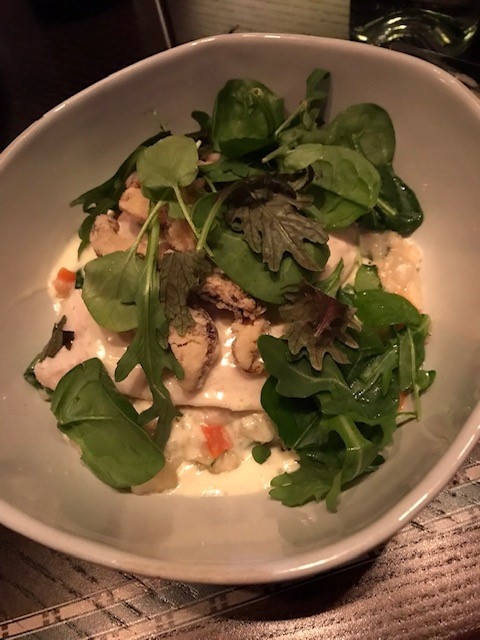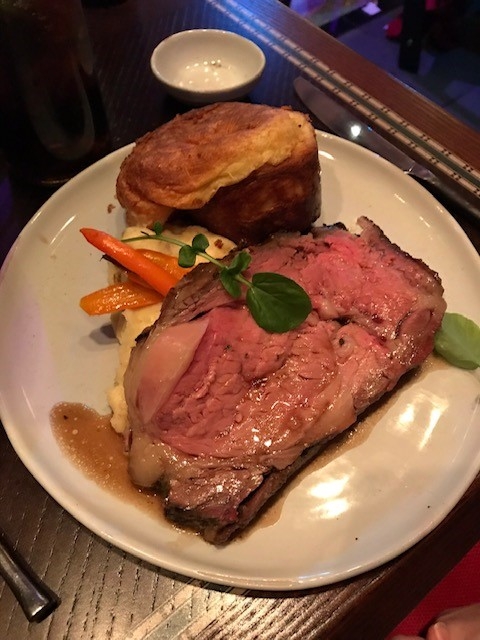 I ordered Bashful's Butter-poached Snapper (Root Vegetable Risotto, Wild Mushroom, Citrus Butter Sauce) and Raymond had the Royal Prime Rib Roast (Horseradish Mashed Potato, Hay Smoked Carrots, Popover, Jus) – we were equally happy with our choices. Well seasoned and cooked to perfection, our entrees were the highlight of the meal.
As of this writing, the meal's price is posted on Disney World's website as $59.99 for adults per three-course meal and $35 for children. While Artist Point does not accept Tables in Wonderland, this experience requires only one Table Service credit on the Disney Dining Plan – a good bargain!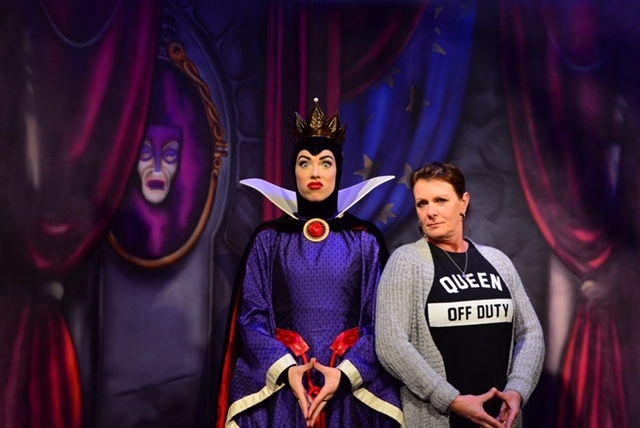 Bottom Line
As far as character dining goes, this is a pretty good choice for families who like a more upscale experience. It felt quite a bit fancier than Chef Mickey's or Tusker House and we enjoyed not having to get up and down to select food from a buffet. As it's not too princess-heavy, the characters have appeal for all audiences and our party of four adults didn't feel out of place. (Note: If you want both fancy and a buffet, try 1900 Park Fare at the Grand Floridian.)
Would we visit Story Book Dining at Artist Point again? We would! I'll be watching for an opportunity to bring our family here in the future. How about you? Have you tried this new character dining experience? What did you think about it?