Sometimes it's good to be wrong. Really! I've bragged for years that I never order a burger when on vacation at Walt Disney World. Why would I? So many amazing options combined with the fact that I'm an adventurous, food-loving omnivore. I typically stay away from ordinary menu items I can easily find at home. Last month I ordered the first Disney burger I've eaten since the Duval Street Burger I ordered at Olivia's Cafe (Old Key West) back in 2014…and was I ever glad that I did!
Craving a Burger at WDW? Try This One!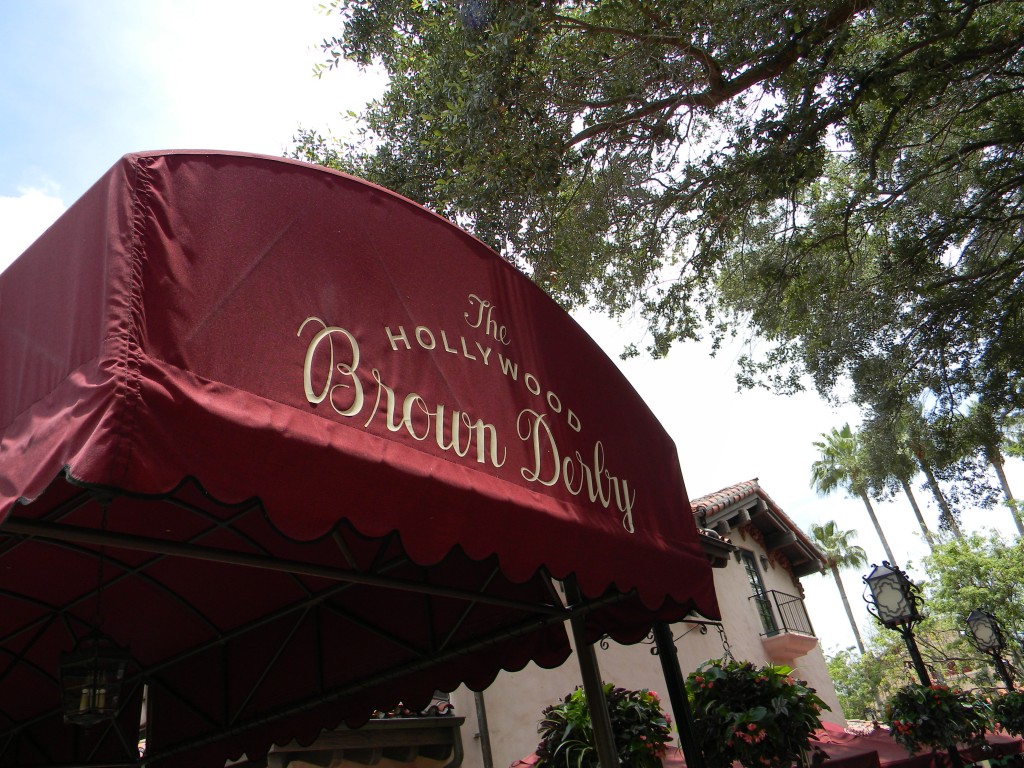 It was time for us to revisit the Hollywood Brown Derby in Disney's Hollywood Studios. On our first visit long ago we were underwhelmed and have since only frequented to patio lounge (wine and cheese!!!). We booked lunch at the Brown Derby for because it's a particular favorite of our friends, Nick and Barbie. And since we use the Two Strike Rule for WDW restaurants, the Brown Derby was getting its second chance.
Side note: Artist Point at Wilderness Lodge previously held the record for our two worst dining experiences at a table service restaurant. This restaurant has now been replaced with a character dining experience called Storybook Dining at Artist Point – watch for a review coming soon!
Now, back to the Derby…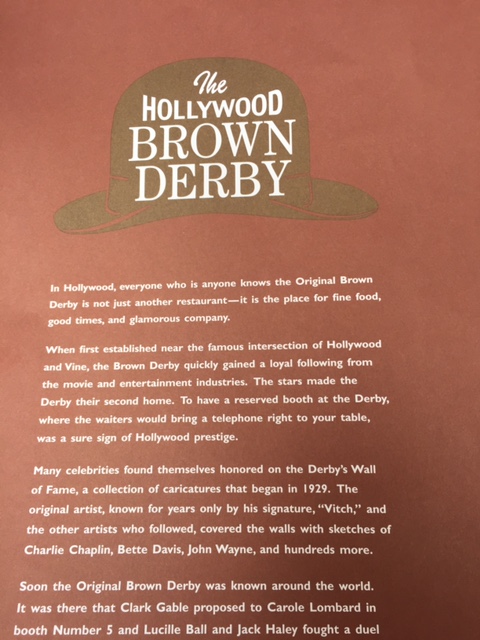 When we arrived, we were seated after a very short wait. As I perused the menu, my eyes kept drifting back to one particular item: the Grilled Wagyu Beef Burger, "Gruyère, Pastrami, Heirloom Tomato, Avocado, Fried Egg, Toasted Brioche, Cognac-Mustard Aïoli, Hand-cut Steak Fries" . I had to have it. Disney burger-shunning me! It sounded too good to be true. I like all of those ingredients individually, but how would they taste combined? I was borderline hangry and willing to take a chance.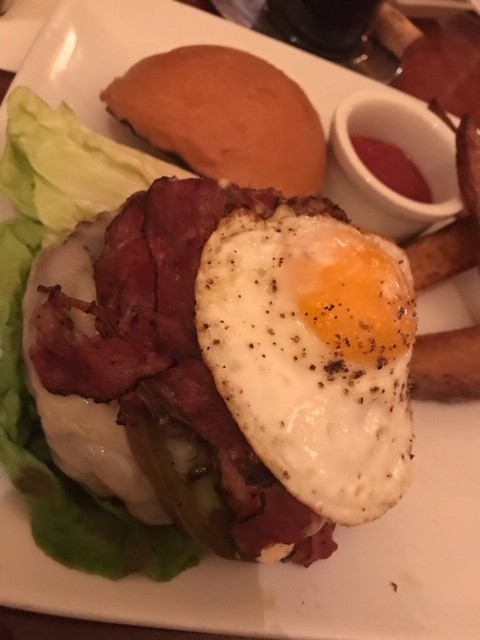 Raymond ordered the same thing and when our lunch was served? Heaven! The burgers were perfectly prepared and incredibly delicious. I'd have it again right now if I could! I was wrong to dismiss all Disney burgers and I will not make that mistake again.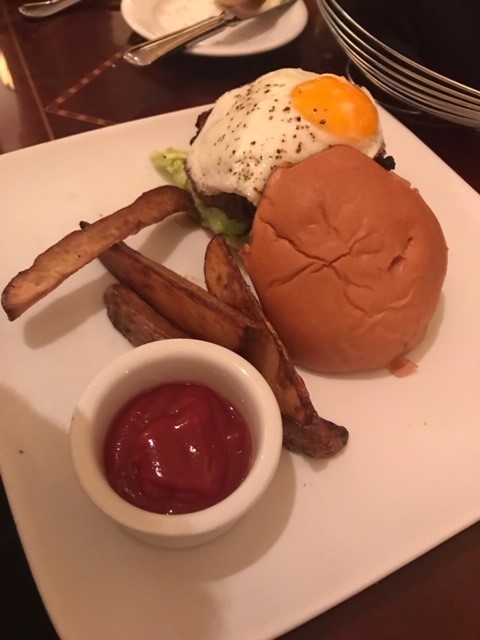 What's your favorite burger at Walt Disney World? Have you tried this one at the Brown Derby?