As expected, after months of planning, our Disney vacation went by in a flash!  It was mighty rainy, but hey!  We survived Hurricane Matthew at Disney World when they closed all the parks, so we poncho-ed on!  And had a fun time in spite of the showers.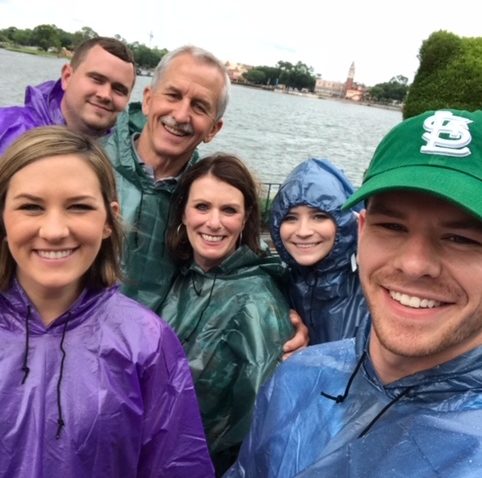 Ups and Downs of a Very Rainy Disney Vacation (Part 1)
Bear in mind, we were expecting perpetual rain having obsessively watched the forecast for a 70% (or more) chance of rain everyday. 
When we arrived early on Saturday, it wasn't raining and we headed straight for Animal Kingdom and got busy!  By 3:00 pm, we'd found the Yeti, eaten lunch at Harambe Market, explored wildlife via Kilimanjaro Safari and Gorilla Falls, and took a little boat ride through Pandora.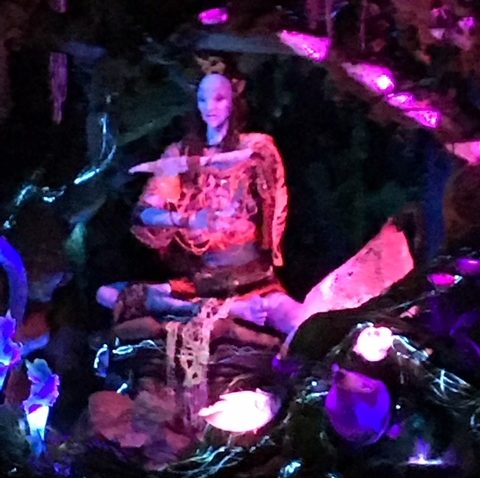 By this time, that early morning wake-up (3:00 am!) caught up with us, so we headed to Animal Kingdom Lodge and relaxed by the Uzima Springs Pool Bar.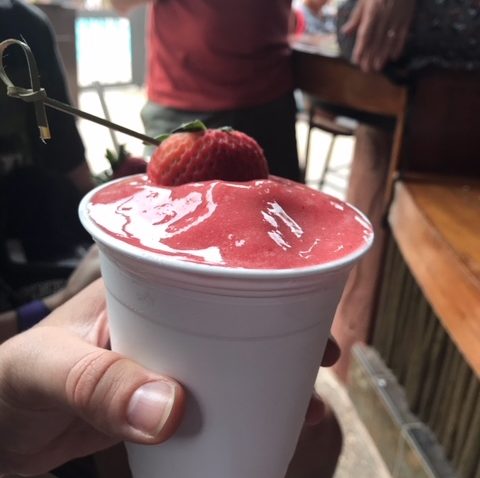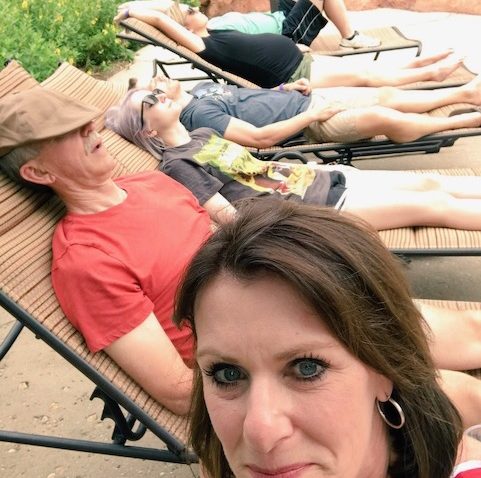 Refreshed by cocktails and lulled into a restorative nap, we were jolted awake by a band of children on a mission to catch lizards and pull their tails off!  I am not kidding!  Then they would take the squirming, disconnected tails and carry them around until they found a place to throw them near the flamingos.  Recovering from our horror (barely), we stopped them by yelling, "Hey!" all at once.  Stupid response, I realize, but we'd been sound asleep and it worked.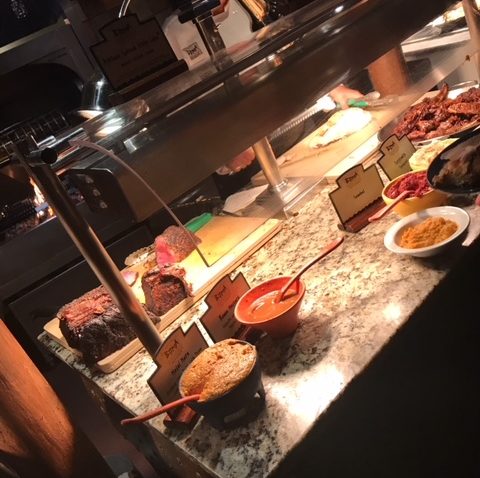 Demon children banished, we pulled ourselves together and headed inside.  Dinner at Boma was great and day one was almost over.  We needed to catch a bus from Animal Kingdom Lodge to Magic Kingdom so we could walk to Bay Lake Tower from there – the (seemingly) easiest and quickest way to get to our rooms.  Unfortunately, we had to wait for a long, long time for that bus – way more than 30 minutes.  We were so sleepy!  Eventually, the bus arrived and we called it a night.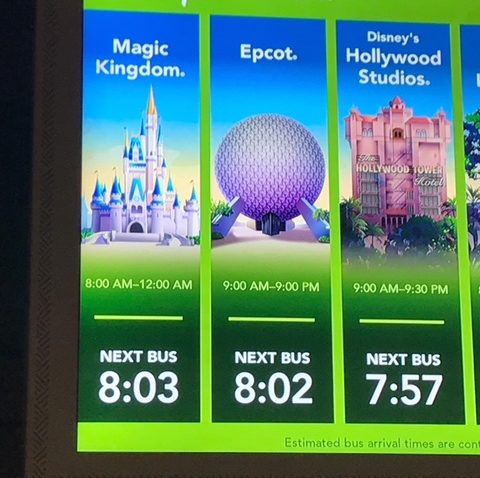 On Sunday morning, I did two things I'd never attempted before at Disney World.  I went to the fitness center in The Contemporary with Raymond and Joseph and worked out for a solid hour.  Ran on the treadmill then did weight training and felt like I eliminated those Boma calories completely.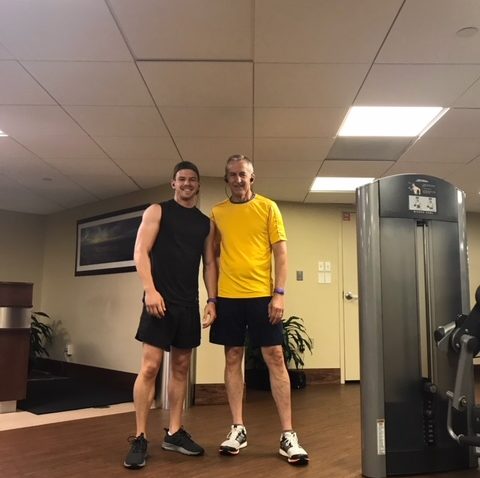 Then, in a completely unprecedented move, I cooked breakfast for everyone with the groceries I'd ordered.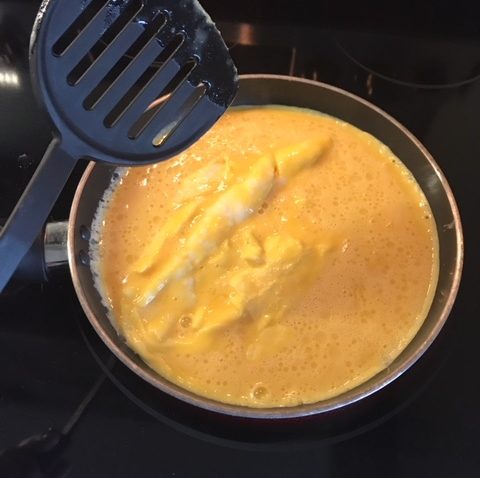 Scrambled eggs, toast, bagels, and a protein shake for me.  We took our time getting ready and headed for Epcot in the rain to catch the very end of the Flower and Garden Festival.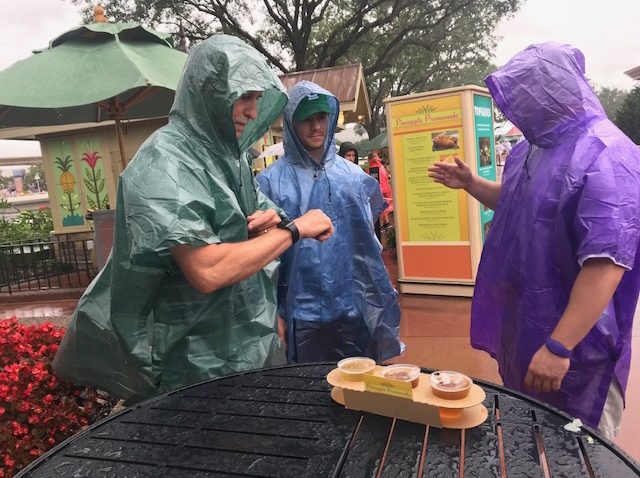 Ponchos on then off then on again, we made our way around World Showcase sampling the kiosks' offerings.  The food and beverages were great!  So was the musical group at the Germany Pavilion – and they posed for a picture with us!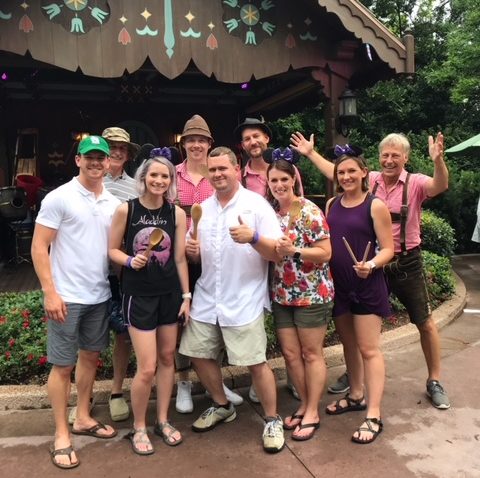 We rode Frozen, headed to Future World for Living With the Land, caught Turtle Talk and visited the aquariums and manatees in The Seas.  Finally, right before dinner, we rode Spaceship Earth.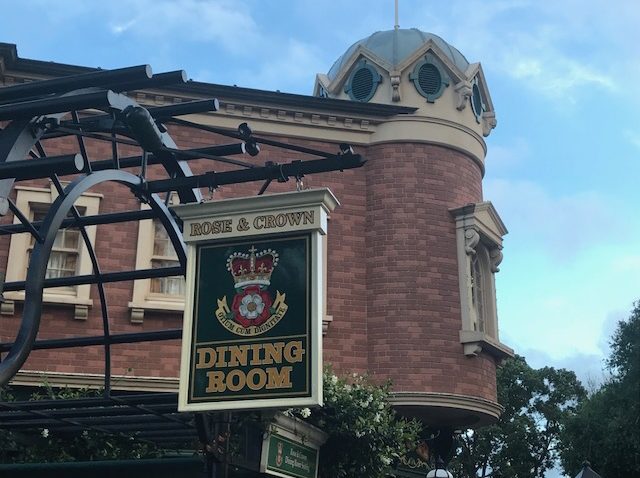 We hadn't been to Rose & Crown for many years and I was really looking forward to dinner there.  I'd forgotten that the menu is relatively limited, but the food was fantastic!  We had a great time.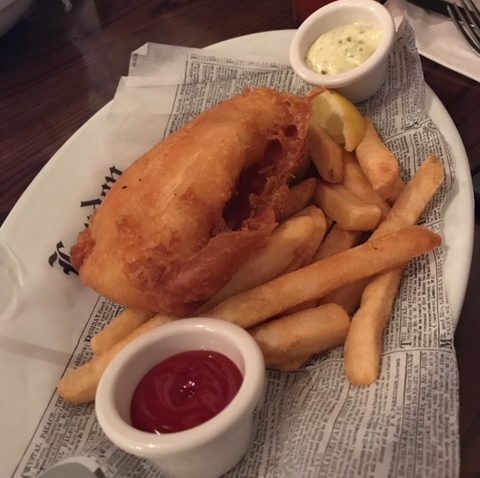 So far, the taking-it-easy plan was working splendidly and the rain had been completely bearable.  We still had so many great plans ahead!
Please come back soon for the next installment of our Very Rainy Disney Vacation and watch for detailed restaurant reviews!