It may have been only two-and-a-half days, but our first visit to Disneyland exceeded our expectations – it was wonderful!  Our Good Neighbor hotel was fantastic and allowed us quick and easy access to the parks and Downtown Disney.  The weather was absolutely gorgeous and we did not see a single cloud the entire time we were there.  So with a great place to sleep and sunny skies, we got busy making the most of our limited time.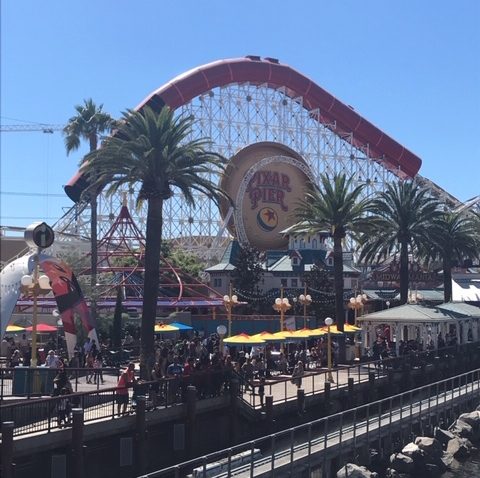 Disneyland First Visit First Impressions
Our first stop was Disney California Adventure.  So many things felt super familiar, it was odd to not know exactly how to navigate the park without a map.  Much of DCA felt like Disney's Hollywood Studios and construction walls certainly made us feel right at home.
We were captivated by Pixar Pier and the areas around it.  There's so much to take in and the theming was completely immersive – which we loved!  Raymond made the observation that the way the attractions were laid out reminded him of Tivoli Gardens in Copenhagen.  We visited Tivoli in 2015 knowing it was inspirational to Walt Disney before Disneyland was built and we noticed many similarities – mainly the way attractions, restaurants, shops, and kiosks were crowded together in an exciting way with something interesting to see or do from the ground to the sky.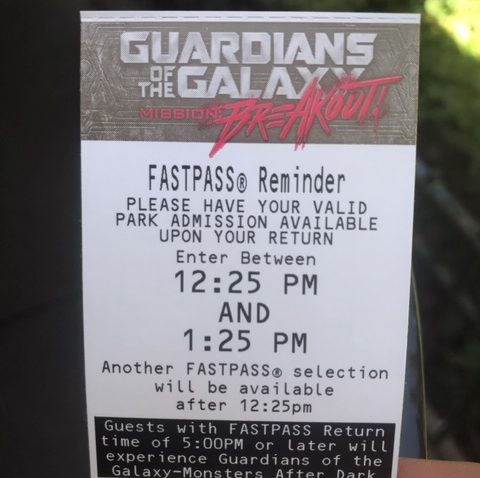 We used both paper FastPasses (on Friday) and MaxPasses on Saturday and Sunday and both were certainly handy.  The paper FastPasses made us feel sentimental since those have been long gone from Walt Disney World.  MaxPass was worth every penny!  We used several (4+) a day and with all the PhotoPass photos included, we were very satisfied with how it worked.  We did miss having Magic Bands though.  We're so used to the convenience of being able to enter the parks and purchase everything with them – doing without felt like an inconvenience.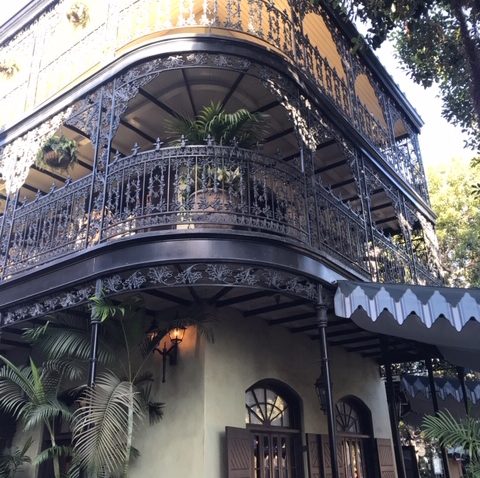 Disneyland was a delight!  I could not believe how many attractions we could experience in just a couple of hours.  I'll write separate posts on the attractions themselves, but I'm going to try to describe here how charmed we were by this park's overall atmosphere.  We expected it to be as magical, interesting, delightful, and exciting as we find Magic Kingdom.  What we didn't expect was for it to be more.  More of everything that makes us love Disney parks.  Disneyland feels like Disney World's more mature, wiser and more beautiful sibling.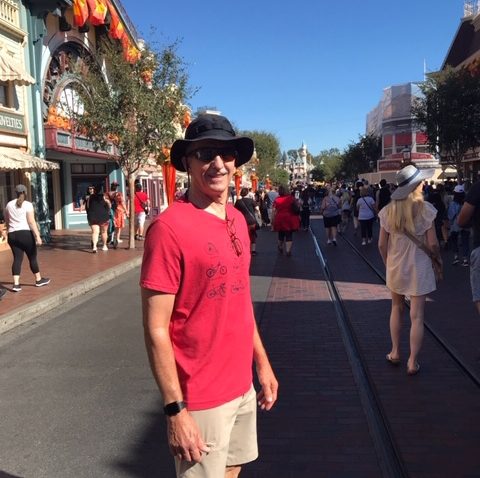 Yes, as you may have heard (or noticed yourself), Sleeping Beauty Castle is quite a shock.  Like your eyes are playing tricks on you – Where is it?!  It should be the centerpiece at the end of Main Street, visible just after entering the park.  That it doesn't appear where and when it should certainly takes some getting used to.  Sleeping Beauty Castle's relatively tiny stature does not detract from its beauty.  Once you get close enough to take in the details, it seems as perfect as can be.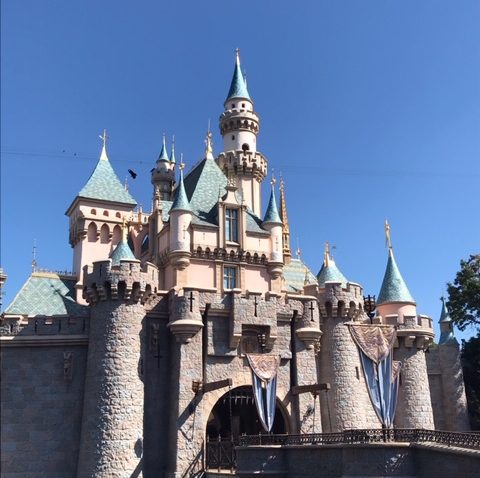 One-stop security is awesome!  As you approach the central plaza in which the entrances to Disneyland, Disney California Adventure, and Downtown Disney are located, there's a single security stop for bag-checks and metal detector screening.  After that, park-hopping takes mere moments and, compared to Walt Disney World, seems absolutely effortless.  We loved this aspect…except after 5:00 pm.  Word of caution – if you leave the parks and return in the evening, two things happen.  Security lines are extra long due to decreased screening capacity and the sun is brutal!  We were there in September and the setting sun was blinding which made waiting in that looooong security line seem more horrible.  The necessity of arriving before the after-work crowd was one of our biggest take-aways.
Thanks for reading…I have much more to tell you, so please stop by again soon!