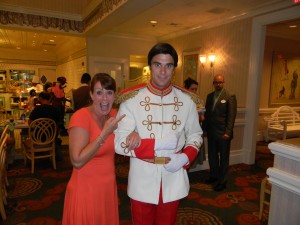 As hard as it is to accept (time really does fly when you're having fun!), 2014 is half-over. Can you believe it?  Mid-way through the year is an excellent time to look back at those New Year's resolutions and give a status report.  Maybe you resolved to eat cleaner, lose weight, or exercise more – Me?  I resolved to complete a list of Disney-related activities – this way, I'm guaranteed to have fun, eat delicious food, and be greatly amused all while feeling good about actually sticking to my resolutions!  See how that works?  No dieting or exercise required and I feel happy and productive!
So – Let's look at the old January 1st list and see what's been accomplished thus far….
1.  See These Movies:
2.  Book a Cruise – I've got a place-holder (aka "dummy") cruise burning a hole in my pocket.  Since August when we re-booked onboard (while sailing on the Magic in the Mediterranean) – We are anxiously waiting to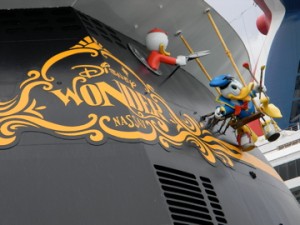 see what the rest of 2015's sailings look like before making a final decision.  Wishing for Baltic (tie in to Frozen).  As of right now, we are set to sail the Fjords of Norway on the Disney Magic next summer.
3.  Attend Mickey's Not So Scary Halloween Party – I have wanted to do this forever.  2014 is the year!  Tickets purchased, we will knock this off the list in 108 days.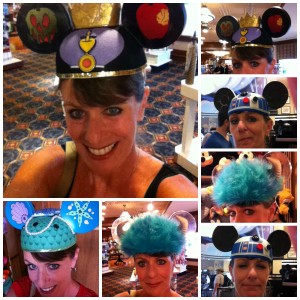 4.  Buy a Fancy New Earhat – sounds easy enough, but I have the most difficult time deciding on one – I always walk away with a Disney baseball cap instead.  Not this year.  No, sir.  After much trial and error, the winning (dare I say PERFECT) hat was located and purchased just a few weeks back.
5.  Eat This Food – I'm up for passing up old favorites and trying out some new places in 2014.  I'm thinking about these:
6.  Find and Trade a Pin to Complete This Set!  I love pin trading and in 2014 I'm gonna be in-it-to-win-it!  Yeah, Baby!  Watch out flying Orange Bird – you are mine!  A bird in the hand…makes me happy!!!  My collection's complete.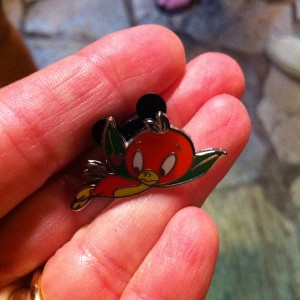 7.  Ride the Seven Dwarfs' Mine Train – Ugh.  Feels like the Fantasyland expansion has been going on forever!  I am riding this ride, dadgummit – get out of my way.  It was cute, it was fun, and it was discussed completely right here, YouTube video here.
8.  Try These Recipes:  (You may have seen my other posts on cooking Disney food here and here and here)  I like to cook – why not make it Disney food?  Thanks to AllEars.Net for the recipes.
9.  Try a Dole Whip:  They say confession is good for the soul – so now you know my darkest Disney Secret (one of them anyway)…I hid it way down here at #9 so maybe no one will notice.  I have never eaten a single bite of Dole Whip in my life.  Don't judge me.  I did it!  I tried a Dole Whip and…..watch the video here.
10.  Take Better Disney Pictures!  To my shame, my Disney pictures are mediocre at best.  The great computer crash of 2009 cost me dearly and I just need to learn to be a better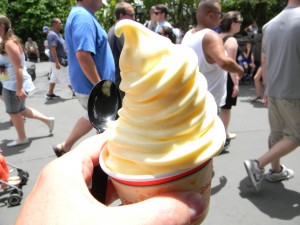 photographer overall.  I buy really small cameras because they're easy to carry.  I'm not sure if I'll actually dish out more cash on yet another camera, but I'll do what I can to make the most of what I've got.  Promise.  Three cameras, my iPhone, and a new GoPro video rig allowed me to capture all the magic in a big way in May and I cannot WAIT to go crazy with the pics again in October.
So, there you have it – the mid-year status report!  Did you have any Disney resolutions on your list?  How's it going for YOU?  
Wishing you a Happy, Healthy and Pixie-Dusted Rest-of-the-Year….Lisa