Note:  This post is part of a series of articles detailing our adventures aboard Disney Cruise Line's inaugural cruise through the Norwegian Fjords.  Follow the links at the end of this post to read about other parts of our trip.
Our second port in Norway was Alesund.  After our incredible, but exhausting, experience on the previous day's hike to Pulpit Rock, we were not 100% – Luckily, the kayaking excursion we'd booked for Alesund wouldn't begin until after lunch.  Of the four of us, Megan was the one feeling the worst.  She was battling a vicious head cold that began the day before with a sore throat and was gaining traction with every passing hour.  Initially, we thought maybe she was having an allergic reaction to something – we are a pretty hearty bunch and are rarely sick.  Even a cold would be unusual.  By the time we were up and about, the situation was undeniable.  With plenty of time to spare before we needed to meet for our kayaking excursion, we decided to see if we could find a drug store in Alesund and pick up a decongestant and some cough drops.
The weather was, big surprise, chilly and cloudy.  We left the ship and made our way into town.  Easy to navigate on foot, Alesund was a tidy and welcoming with a handy drug store not far from a small indoor shopping center we'd explored first.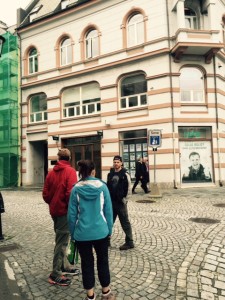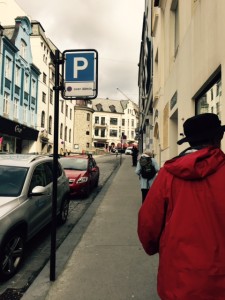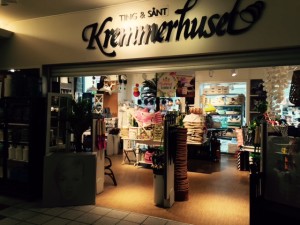 A helpful shop clerk was kind enough to direct us.  A wonderfully kind woman in the drug store was sympathetic and eager to assist.  In no time at all we had everything from a multi-pack of travel-sized tissues, to nose spray, cough drops, and Carmex (cherry flavored).  We made our way back to the ship to get ready for the day's main adventure and by the time we met in Fathom's at 1:15, Megan was feeling much better.
From the description of our Kayak Adventure in Alesund, we were expecting to explore the town along the fjord where it ran between the city's colorful buildings.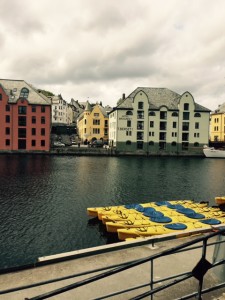 The kayak tour's headquarters was located right on this waterway.  Instead, we met our guide, Matt, and after receiving some basic kayak instructions and suiting up in our life-vests and kayaking "skirts", we walked back to the area where the Magic was docked to board our kayaks.  That was the first of several things we found odd right away. (Notice the look of suspicion on Joseph's face.)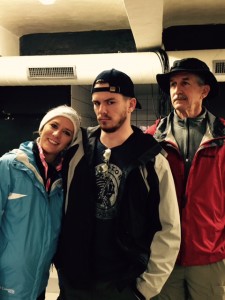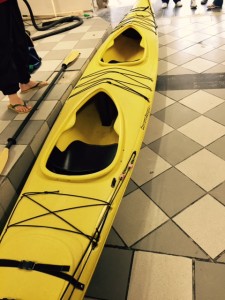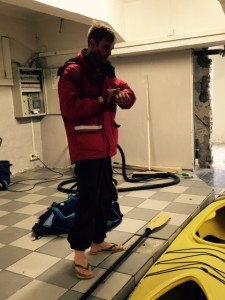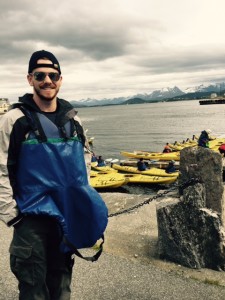 Our guide was from…you'll never guess….Australia!  AND he'd been in Norway only a couple of weeks.  We realized that we would not be learning about Alesund's history and culture from an Alesund native – or even a Norwegian.  Our group was very large – so many guests on the same excursion made us worry about how much (or little) we might actually see.  Lastly, the age limit for this activity seemed very low.  Too low, as we would soon discover.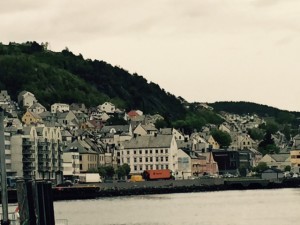 This tour was supposed to last about three hours.  We'd already spent 30 minutes on the safety instructions, equipment distribution, and walking to the dock.  There were so many of us, it literally took another hour to get everyone into their 2-person boats.  Since we were among the first to leave the dock, we spent this time sitting in one place, in a holding pattern, among an ever-growing group of kayaks.  We were spending our valuable tour time floating in place.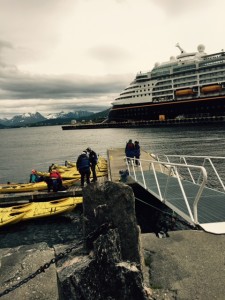 This is where we first notice that we had, in our midst, a loud, obnoxious child who made Dennis the Menace seem like an angel.  He wasn't just annoying because he yelled everything he said (and spoke incessantly), he was a trouble-maker of unimaginable talent and spent a great deal of our excursion trying to cause problems between his mom and "Uncle Steve".  Clearly, mom and Steve did not get along, this kid knew it, and fanned the flames of family drama in any and every way possible.  After a while, it became clear that this child, who shared a kayak with his dad, was a chip off the old block.  The whole exercise proved much too difficult for father and son – poor Matt-from-Australia ended up having to tow them back to the pier.  Subjected to the son's manipulative commentary the entire way.
Once our tour was finally able to get moving, we didn't manage to go very far.  Our guide was frantically trying to keep everyone in a tight formation as we made our way down the fjord.  To keep us together, we were instructed to stop and wait – over and over.  The water grew choppier as we paddled along, and soon we were spread out over quite a distance.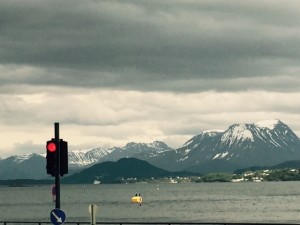 Megan and Joseph were in one Kayak, Raymond and I in another.  Guys were in front, leaving Megan and I in charge of steering – which involved a definite learning curve as the rudder was operated with our feet as we tried to make sure we paddled in sync with our leaders.  We worked hard and were moving well, in spite of the zig-zag pattern we made.  We were trying as hard as we could to keep up with Matt so we could hear what he was saying about Alesund's history and what we were seeing along the shore.  Matt's frustration grew, we were running out of time, and there were too many boats to keep up with.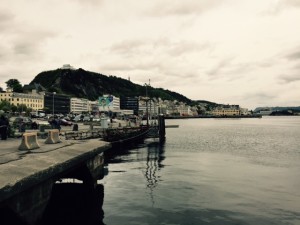 It took an extremely long time for the huge group to cover a short distance.  Then it was time to turn around and head back to the dock.  This (could have been such fun!  Instead it felt like a waste of time and money.  A Cast Member who happened to take this excursion with us) later asked me what I thought about it.  I immediately offered that while the excursion had lots of potential, the group was too large and the age limit too low.  I suggested 16 as the minimum and she replied that she was thinking 18 and would be making a note to suggest a change.
All in all, we had a good time exploring Alesund both before and after kayaking.  We had fun on the excursion because we were together and visiting someplace new.  Sure, we wished we'd booked a private tour in this case, but we still got to have an adventure of sorts.  Dinner that night was in Animator's Palate and we ran into Viking Goofy along the way.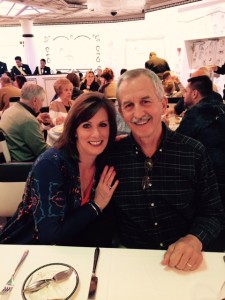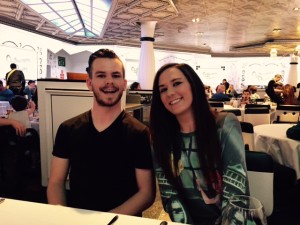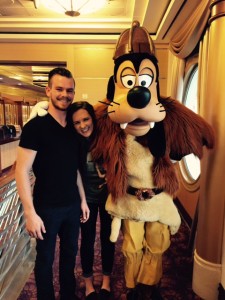 Next up?  The scariest adventure of all!  Mountain to Fjord Biking!!!  Thanks for reading.
Links to the other parts of this trip report: