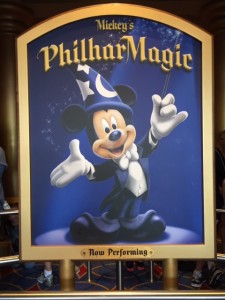 I am so pleased to welcome back Andrew Carrieri as a guest today!  Andrew is passionate about history and can always be counted on to offer up some awesome tidbits of Disney history for our enjoyment.  I want to hear from you!  What do you think when Disney replaces a ride or attraction with the latest and most popular movie or character?  What attractions are at Walt Disney World now that you'd like to see replaced with a newer theme? (Andrew can be found as a contributing writer at The Mouse For Less and on Twitter @AndrewCfran)
Disney World History – Out With the Old
Throughout the history of Walt Disney World, numerous attractions have been shuttered and replaced by attractions that are more connected to current happenings. For example, in 1994, Disney replaced "Magic Journeys," a 3D show in Fantasyland, with a stage show called "The Legend of The Lion King." This show, a retelling of The Lion King, which was at the time Disney's new hit movie, entertained guests until 2002, when it closed to be converted to "Mickey's PhilharMagic."
Below, I will discuss three other instances where Disney changed attractions based on current trends.
1) "Stitch's Great Escape" replaces "ExtraTERRORestrial Alien Encounter" (2004): Despite being the centerpiece of the 1995 Tomorrowland overhaul, "Alien Encounter," a theater-in-the-round show, never caught on because many guests deemed it too scary, especially considering its location in the Magic Kingdom.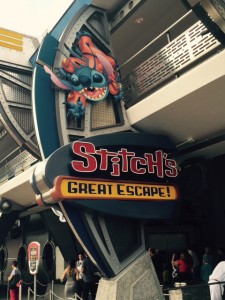 "Alien Encounter" closed in late 2003 and was replaced by "Stitch's Great Escape," another theater-in-the-round show, which features the alien from Disney's 2002 film Lilo and Stitch. The attraction's Stitch animatronic is arguably the best animatronic ever created by Disney, but "Stitch's Great Escape" has received consistently bad reviews since its debut. People say it stinks, and I would agree with this assessment because Stitch's chili dog burp doesn't smell that great. Still, I thought the show was funny and an upgrade over "Alien Encounter," which I ironically found extremely boring the one time I experienced it; I didn't get the hype. To each their own.
2) "Captain EO" replaces "Honey I Shrunk the Audience" (2010): What goes around comes around. Following Michael Jackson's 2009 death, Disney brought "Captain EO," the 3D show starring Jackson, back to its old stomping grounds at Epcot's Magic Eye Theater, replacing the long-running "Honey I Shrunk the Audience." Ironically, "Honey I Shrunk the Audience" had replaced "Captain EO" in 1994 following the latter show's original eight-year run at the Magic Eye Theater.
"Honey I Shrunk the Audience" had aged, and "Captain EO" was a nice throwback for a tribute, but I think it has remained too long and should be replaced by a new attraction. On a side note, 2016 will mark Captain EO's thirtieth birthday!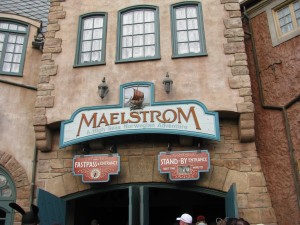 3) Frozen Attraction to replace "Maelstrom" (Scheduled for 2016): Frozen has seemingly been the biggest thing since sliced bread over the past two years, so in 2014, Disney closed "Maelstrom," a boat ride at Epcot's Norway Pavilion since 1988, to construct an attraction based on Frozen.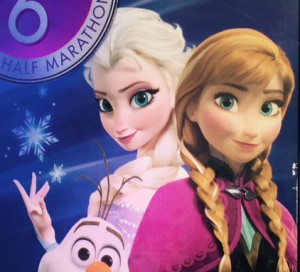 "Maelstrom" had a cult following, but it was far from a headliner or even a classic attraction that Walt Disney himself developed, such as "The Carousel of Progress." The opposition to the change, therefore, seems to be based more on the idea that Epcot's World Showcase should feature authentic content about the various countries, not attractions based on fantasy.
I am ambivalent to the change, but I think a Frozen attraction would be a better fit for the Magic Kingdom's Fantasyland, which I think could use more dark rides to compete with the vast array of these attractions present in its Disneyland counterpart.