I suppose we're gluttons for punishment.  Raymond and I had such a great time at Wald Disney World last year during the much-maligned Christmas week, we're going back for more!  And this time, we're taking Joseph with us.
A few years ago, we took a Disney Cruise in Alaska (see post here) with both Megan and Joseph.  Joseph was young enough for the teen club and activities and once he checked in, we barely saw him again.  This meant that we had a ton of mom-dad-daughter time with Megan and those memories are among my most treasured!  It was so wonderful, in fact, that now we're spending a mom-dad-son vacation with Joseph.  Megan, in her typically sweet way, has offered her (and Grant's) services for house and dog-sitting.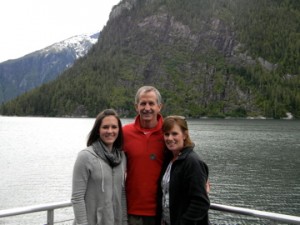 Disney World Christmas Crowd Busting Plans
Arriving Christmas Eve, we'll have seven days at Disney World during the busiest time of the year.  I've planned, schemed, booked, and rebooked what I hope will be a fabulous vacation to remember with our youngest offspring.  I'm using some tried and true strategies along with a couple of new plans for what I hope will be a great holiday experience.  The number one item on our packing list?  Patience!  We know the crowds will be insane, but thanks to last year, we know how to have fun around them.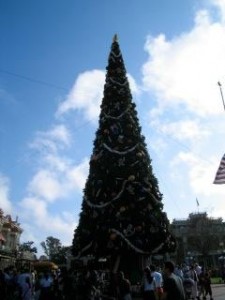 Christmas Eve – Our midday arrival means that while we have afternoon FastPasses in Magic Kingdom, we may not get to use them due to the crowds.  We're okay with this!  Plan B is to drop our things at Bay Lake Tower and, starting at the Contemporary, do the monorail pub crawl while checking out the decorations at all the resorts along the way.  Our dinner is at Kona Café that night, so we can stick to the resort loop, enjoy dinner, and end the evening at the Top of the World Lounge.  If we DO use our FastPasses, they're for Jingle Cruise, Big Thunder Mountain Railroad, and Seven Dwarfs Mine Train.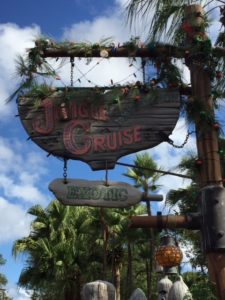 Christmas Day – We'll need to rise and shine to make our early breakfast at Be Our Guest.  Before the crowds become totally insane, we'll use FastPasses at Haunted Mansion, Space Mountain, and Splash Mountain.  We'll be finished by lunchtime and plan to grab something very light at a quick-service place in or near Magic Kingdom before heading back to our room to relax.  Early dinner will be at California Grill.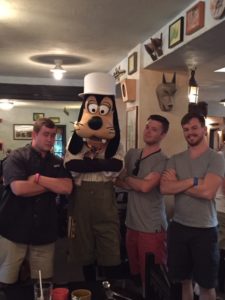 December 26th – I've planned an early start to the day again, but this time at Animal Kingdom for breakfast at Tusker House (because we loved it so much in October).  We'll be able to relax and do what we want all morning since our FastPasses are all for the afternoon (Expedition Everest, Primeval Whirl, and Festival of the Lion King…don't judge!).  Dinner's at Tiffins, again because we had such a wonderful experience in October.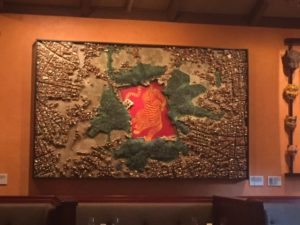 December 27th – We're rope-dropping Disney's Hollywood Studios with a plan to get in and out by 11:00 am at the latest.  We've got just two FastPasses booked for Tower of Terror and Toy Story Midway Mania.  Raymond and I did this last year and were able to ride Rock'n' Roller Coaster and Star Tours with little to no wait.  Then we plan to hop to Epcot and slowly make our way around World Showcase, grabbing lunch while we go.  Dinner will be at Citricos in the Grand Floridian.  This day is designed to be relaxing with a huge play-it-by-ear factor since the next day will be the exact opposite.
December 28th – I'll confess to over-planning, but I have faith in our abilities to see this day through!  At least we get to sleep in a little later before we head to the Boardwalk for breakfast at Trattoria al Forno.  The reason we're going?  I needed a Candlelight Processional dining package and the Trattoria was included in eligible restaurants.  I LOVE that our meal gets to be breakfast!  When we finish eating, we're heading to Disney Springs where we plan to stroll and shop until it's time for our lunch ADR at Morimoto Asia.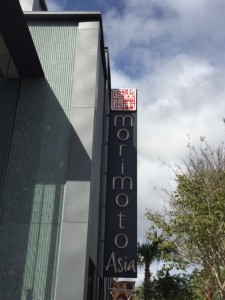 After lunch it's back to Epcot for a couple of FastPasses:  Frozen Ever After and The Seas with Nemo & Friends.  We'll see the 6:45 Candlelight Processional (Cal Ripkin, Jr. is our narrator) and then we, full of Christmas joy, will walk back to the Boardwalk for a late dinner at Flying Fish.  I have no idea what I was thinking when I booked all this, but we're not a family that shies away from a challenge!
December 29th – I regained my sanity when booking this day's activities.  We don't have to be anywhere until lunchtime for an ADR in the Studios at The Hollywood Brown Derby.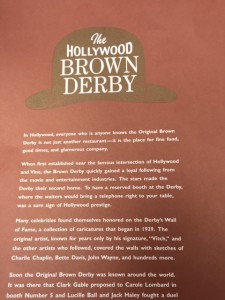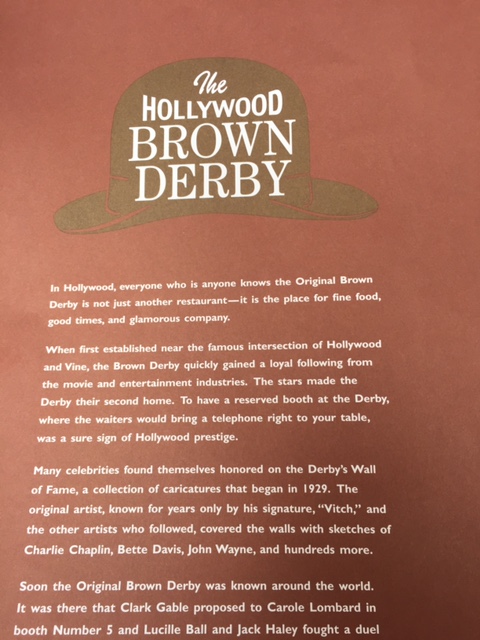 After lunch, we head to Epcot where we have FastPasses for Soarin' and Spaceship Earth.  Dinner's at Shula's Steak House.
December 30th – This day's plan was originally based solely on the fact that we wanted to squeeze in a Dinner at Jiko in the Animal Kingdom Lodge on this trip.  Then I heard about the Jingle Bell Jingle BAM! Dessert Party at the Studios.  Then I heard that Star Wars: A Galactic Spectacular was coming back beginning on December 16th.  Now the day looks like this – Hit Animal Kingdom at a leisurely pace until mid-afternoon.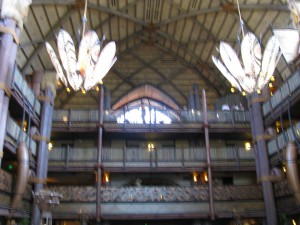 Then we'll head to Animal Kingdom Lodge and enjoy the lobby atmosphere, the Savannah Overlook, and perhaps a cocktail at the Victoria Falls Lounge before our dinner at Jiko.  I was luckily able to re-book dinner for an earlier time when I decided we needed the Dessert Party and possible double fireworks shows at the Studios.  As of now, I can't tell when and if the Star Wars show will happen that night.  We know there are nighttime Extra Magic Hours and we'll already be there…keeping our fingers crossed!
Home for New Year's Eve!  Raymond and I have a long-standing New Year's Eve tradition of a lobster dinner at home and we know we'll enjoy that more than staying for the craziness of ringing in a new year at Walt Disney World.  Plus, we'll be tired!  If everything goes as planned, we'll have had a great time enjoying some special, new experiences while revisiting our usual favorites and, in spite of the crowds, will have some wonderful new vacation memories to cherish.
Have you been to Disney World for Christmas?  What did you love most about it?  Do you have any crowd-busting tips to share?