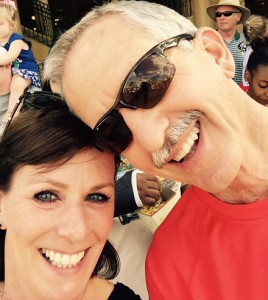 So many touring styles!  Park-hopping, rope-dropping, FastPass-choosing, where to start, where to eat, when to leave, where to sit for optimum parade-viewing.  Get the idea?  Everyone has an opinion on how to best enjoy Disney World's Magic Kingdom…including me!  (You're shocked, I know.).  I'm not here to give you advice (unusual, right?) and you should know (if you don't already) that I'm currently in a life-stage that does not involve vacationing with children.  So, keep in mind that my perfect touring plan for Magic Kingdom is heavy on the classics and light on the kiddie attractions.
To ensure I get the most out of my Magic Kingdom day, I'm planning where and when I'm going to eat dinner in advance and I'm booking an ADR (Advance Dining Reservation) 180 days before my vacation.  Being me (I'm picky about where I eat dinner), I'm not actually eating a table service meal in Magic Kingdom, but will be leaving at the appropriate time for someplace like Raglan Road in Downtown Disney/Disney Springs or one of the fabulous restaurants in the monorail resorts.  'Ohana or Kona Café at the Polynesian Village Resort would be good choices since unlike California Grill at the Contemporary or Citricos at the Grand Floridian, I'd feel fine arriving in my park-touring attire.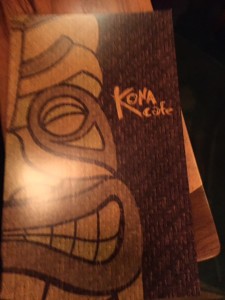 I'm also selecting my FastPasses as early as I'm allowed (usually 60 days out).  I'll choose FastPasses starting very late in the morning and during the afternoon (before or after the Festival of Fantasy Parade at 3:00) OR later in the evening (depending on my dinner plans).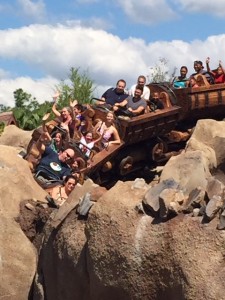 I'll try to book Seven Dwarfs Mine Train (otherwise, standby wait times are typically high enough to ruin my plans), Space Mountain, and Big Thunder Mountain (because my goal is to ride it as many times as I can).  Alternate FastPasses (if my favorites are unavailable at decent times) would be Peter Pan (I know what I said about kiddie rides, but this one's cool!  Don't judge), Jungle Cruise (I really hate the queue, but love the ride), Splash Mountain (depending on the time of the year – I don't like to be cold and wet), or maybe Haunted Mansion (I don't mind the queue, but it is a pretty hot wait in the summer).
If all the planets align and my planning works out as described, my perfect Magic Kingdom Day would be…drum roll, please…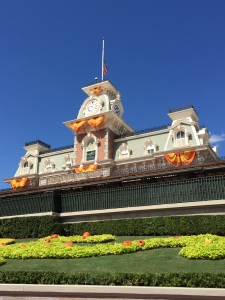 I'll arrive 30 minutes before park opening (a.k.a. Rope-Drop) to watch the opening show  (which I love beyond description).  I'll take pictures (mostly selfies) while waiting, then some of the show before heading into the park and straight toward Frontierland.  My objective is to ride Splash Mountain then Big Thunder Mountain first.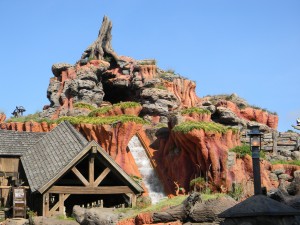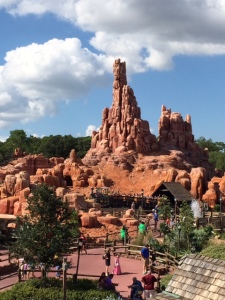 If the lines aren't long yet, I'll ride one or both again.  While I'm in Frontierland, I'll visit the Country Bears in Grizzly Hall (I like them, deal with it.)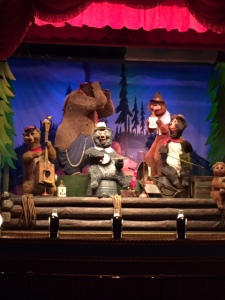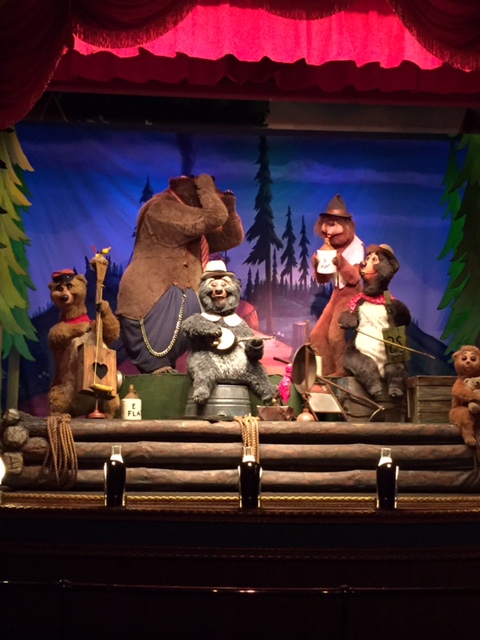 and then I'll check the wait time for Haunted Mansion and ride it next (if the wait is less than 30 minutes).  I've been known at this point to squeeze in the Hall of Presidents if it's warm out because I can cool off AND listen to Morgan Freeman (win/win).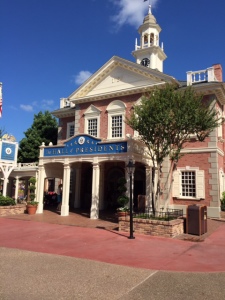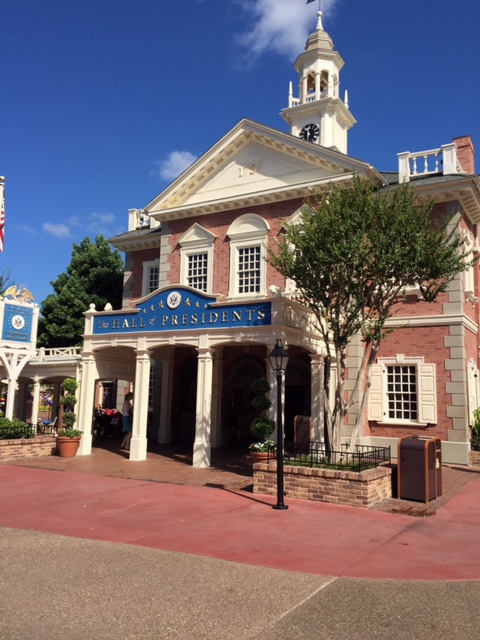 Again, I'm checking wait times.  If I have a pre-noon FastPass booked, I'll wait until it's almost expired and do that last before lunch.  For today, let's say I do and it's Jungle Cruise.  If I have no late-morning FastPass, I'll try to squeeze in Pirates of the Caribbean (I don't mind waiting since it's indoors) OR Mickey's PhilharMagic.
I know at this point I'll be hungry and I'll want to eat at Columbia Harbor House.  It's my perfect day and, call me crazy, it's going to include a tuna sandwich (no, it's not just a tuna sandwich, it's the best one in the World!).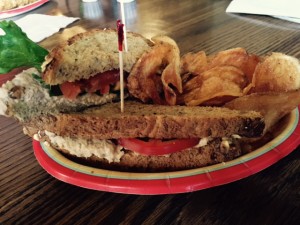 Post-lunch, I'll have time for at least one ride, probably with a FastPass, before I'm looking for dessert and a good seat for the Festival of Fantasy Parade.  If I'm really lucky, I'll have time for two attractions, so let's say I use my FastPass for Seven Dwarfs Mine Train and then catch Mickey's PhilharMagic (if I didn't see it in the morning) OR I'll hit Buzz Lightyear's Space Ranger Spin or maybe Monsters, Inc. Laugh Floor.
Festival of Fantasy is the best parade I've ever seen and I want to watch it again and again.  I'll grab my snack (a churro or ice cream cone, hopefully) to eat while waiting for the parade to start.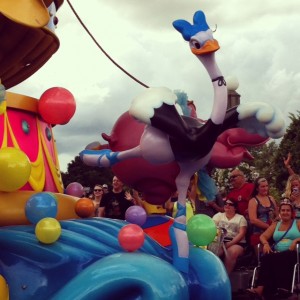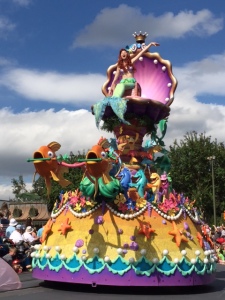 So exciting, Festival of Fantasy is packed with Disney magic, favorite characters, and awesome details.  I like sitting on the Tomorrowland side of the hub OR at the end of Main Street U.S.A. in front of the train station.  I only use that second choice if I'm leaving for dinner right after the parade.  So, let's pretend I'll be watching the parade near Tomorrowland.  Again, if I've worked this right, I've got a Space Mountain FastPass I can head for right after the parade passes by.  After Space Mountain, I'll see Carousel of Progress and ride the PeopleMover.  PeopleMover wins if I don't have time for both.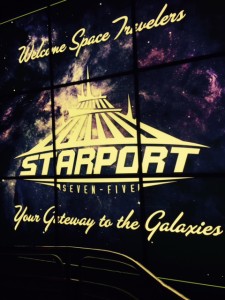 At this point, I've used all my FastPasses (most likely), but that's great.  I'll leave the park around 5:00 pm and I won't make it back until nearly 9:00 pm.  If my Dinner ADR is at 6-ish and I don't want to eat and run, that's the sacrifice I'll have to make for a nice meal.  When I get back to the park, I'll grab the first decent spot I can snag that will let me see both Wishes and the Main Street Electrical Parade.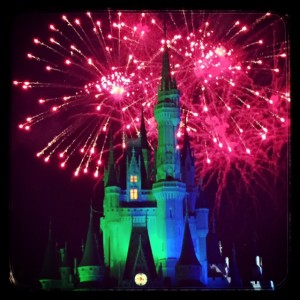 I'll have a full belly, so sitting on the curb in Main Street will be just fine with me.  Once the Electrical Parade passes by, I'll be ready to call it a day.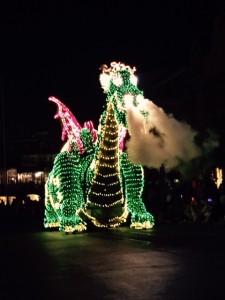 No, I didn't see and do everything I could have, but that's okay with me.  I'll have plenty of time on a future visit and someday, If I'm really fortunate, with a grandchild (or two or three).  In the past, my idea of the perfect Magic Kingdom day looked a lot different, as I'm sure it will in the future.  But for now?  This is what I like to do.  It's the way I love Magic Kingdom most and, in my lifelong, ever-changing love for Disney World (the place that makes me happy at every age), keeps me coming back as often as I can.
How about you?  What are your must-dos?  What FastPasses will you choose and where will you eat on your perfect day in Magic Kingdom?  How has your touring style changed over the years?