The Epic Mother/Daughter Disney Summer Road Trip has come and gone.  800 miles to Walt Disney World for four park days and home again.  Did we have a good time?  Oh, you bet we did!  After all the planning and anticipation, we couldn't have asked for more.
Disney Summer Road Trip Recap
We shared our plans in this post a few weeks ago.  When we hit the road at 8:00 am sharp on June 24th we were excited about our girls-only adventure.  We had our favorite Newk's chicken salad sandwiches and plenty of drinks in the cooler.  Those snacks I'd bought at the Japan Pavilion back in April were within easy reach in the car.  We had a new podcast recommended by my friend Kelly about Unsolved Murders queued up in iTunes.  Suitcases, rain gear, GPS directions…we were ready!
The weather was great for the drive down.  In Mississippi we saw Lightening McQueen and Mater by the side of the road!  We thought this was both hilarious and appropriate so we stopped for a picture.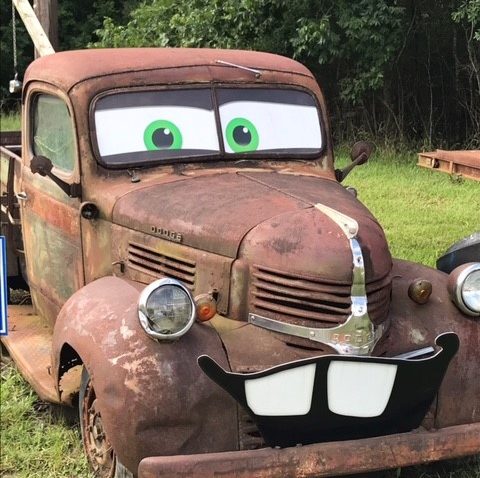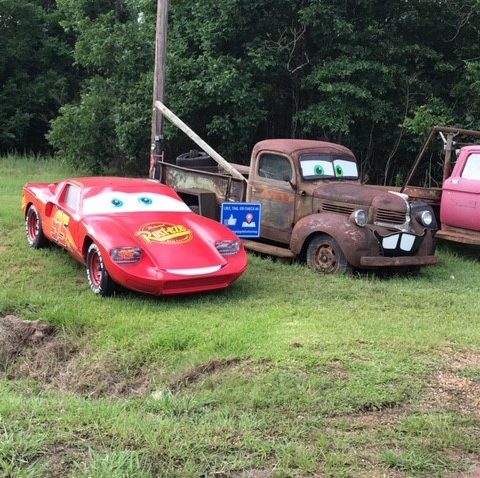 After that, it felt like we were on The Autobahn!  Nobody in Mississippi or Alabama seemed to care about the speed limit at all and we had to go kinda fast to keep up with the crowd.  We never once saw any troopers or other law enforcement watching for speeders…vastly different than in Louisiana.
I figured 9-10 hours of shared driving would be the maximum we could handle on day one.  I'd booked a room at the Hampton Inn in Lake City, Florida for Saturday night.  We could get a good night's rest and tackle the last 2 1/2 hours of the drive on Sunday morning.  Everything went exactly according to plan.  I'd had a recommendation from someone on a Facebook forum to stop in Tallahassee for ice cream at Lofty Pursuits.  We cheered ourselves on by looking forward to stopping there for an afternoon snack and were delighted with the restaurant's huge menu and quirky décor.  Guinness ice cream is a thing and it is spectacular.  I had warm chocolate ganache on mine, Megan had hers in a cone.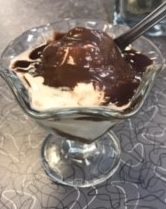 Our room at the Hampton Inn was perfect with super comfortable beds.  After polishing off the last of our sandwiches, we sipped wine and watched a couple of episodes of Outlander before turning in.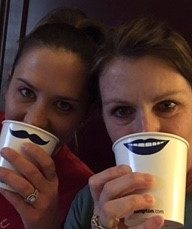 Hey, girl trip means we get to do girly stuff.  The next morning's drive was a breeze and before long we'd arrived at Saratoga Springs.  Our studio was great and very close to a bus stop.  Full review coming soon.
As per our plans, we spent Sunday afternoon and evening in Magic Kingdom with a quick dinner break at the Wilderness Lodge's new Geyser Point Bar and Grill.  We capped off the day with Happily Ever After and loved it!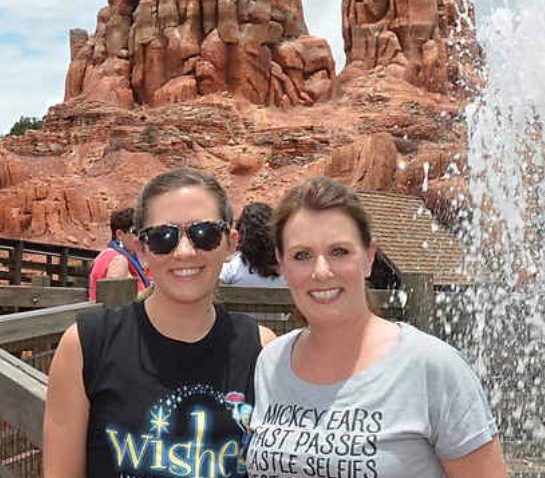 Monday was my favorite day of the trip.  We left Saratoga Springs at 6:30 am and didn't get back until 11:00 pm.  We spent all that time in Animal Kingdom and had a blast!  I'll write individual posts with more details about Pandora and the Caring for Giants tour, but those were both amazing.  We had FastPasses only for the Na'vi River Journey in Pandora that day with a FastPass to experience Flight of Passage booked for the next morning.  You cannot get FastPasses for both on the same day.
We watched the wait time for Flight of Passage throughout the day and it quickly became 250 minutes before declining during the afternoon hours.  After Caring for Giants, we decided that if the wait time got below 100 minutes between then and our Rivers of Light FastPass, we'd wait in the standby line so we could ride Flight of Passage twice on this trip.  Normally, we will not wait longer than 30-40 minutes for anything except our most favorite attractions and only then if absolutely necessary.  While we were enjoying our Flame Tree Barbeque dinner, Flight of Passage's wait got to 90 minutes and we had just enough time to do it.  I'll tell you all about in another post soon, but we were so happy we got in that long line!!!
Tuesday we split between Animal Kingdom and Epcot.  We got to eat lunch at La Cantina de San Angel in the Mexico Pavilion which we hardly ever get to do because we're the only ones in our family who love Mexican food.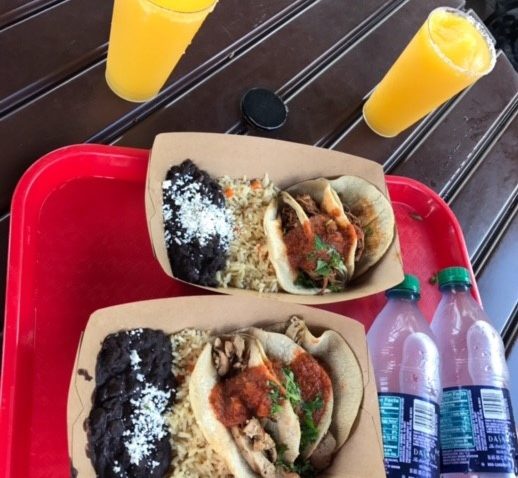 It rained quite a bit that afternoon, but we were prepared.  We rode out the worst of the storm listening to Voices of Liberty in The American Adventure rotunda.  They are so talented and put on a wonderful show!  Once the rain let up a little, we made our way back to Saratoga Springs and then on to our dinner at Paddlefish in Disney Springs that night.
Wednesday we split the day between Disney's Hollywood Studios and Epcot.  The weather was gorgeous and the Studios didn't feel as crowded as usual.  We did all our favorite attractions, saw all the characters in the Star Wars Launch Bay, and had time to enjoy a cold beer before we headed to Epcot.  By 4:30, it was time to get back to our already-packed car at Saratoga Springs and head back to the Hampton Inn in Lake City for the night.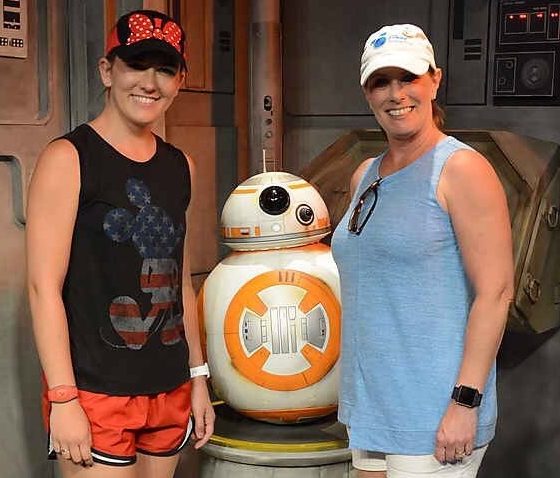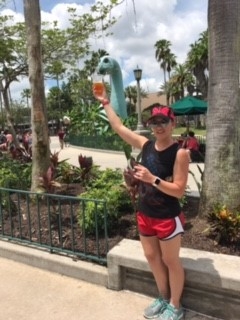 The drive home on Thursday was a lot more challenging than on the way down.  We left extra early since we'd seen a sign outside of Lofty Pursuits that they were now serving breakfast.  Strawberry pancakes and coffee…delicious and just the fortification we needed.  We'd been averaging 5 hours of sleep a night since Sunday and were exhausted.  We drove through what felt like a monsoon for hours along the Florida panhandle.  After we got through Mobile, things got better and we made it home safe and sound with lots of souvenirs for Raymond, Joseph, Grant, and Lyndsey.
Success!  We had an excellent trip and accomplished all we'd set out to do.  Plus, we now know about literally dozens of unsolved murders around the world.  Megan and I took on the challenge of a 1600 mile drive to have a mother/daughter adventure.  We rarely get much alone time these days, so having each other's complete and undivided attention while enjoying our favorite vacation destination was like a dream come true.  And we'd do it again!