Have I mentioned lately how stoked I am about all the new stuff at (or about to be at) Walt Disney World?  I'm certain I've said something a time or two.  So much to be excited about and I've got the next three visits queued up!  While we'll still be waiting on Rivers of Light and Pandora in Animal Kingdom and both Star Wars Land and Toy Story Land in the Studios, there are still some pretty awesome new experiences awaiting us as we visit in the near future.  Here are the five things at the top of my list…
Walt Disney World's New Stuff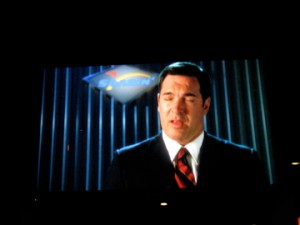 Soarin' – I've been a fan since the first flight I ever took.  I cannot wait to experience the newest version of one of my most favorite attractions!  Those rave reviews all over the internet have me very optimistic that I won't miss the original much at all. 
Abracadabar – Opening soon next to The Flying Fish on The Boardwalk, this new lounge sounds like a perfect example of Disney doing what they do best – creating an immersive, extensively themed guest experience.  Designed around the premise that it was once a favored hot spot for magicians and their assistants during the Golden Age, you know it'll be packed with a remarkable helping of its own type of magic.  Read more about it here.
Tiffins – When the menu was first released for this new signature dining restaurant in Animal Kingdom, I heard a bunch of negative comments.  After it opened and people actually got to try the food and experience the ambiance, there seems to have been a markedly different reaction on social media and the internet.  I've heard rave reviews and am more excited than ever to visit Tiffins myself.  Marinated Grilled Octopus?  Sure, I'm game!
Frozen Ever After – If you've been around here a while, you may have noticed that I've not been a huge Frozen fan.  That doesn't stop me from wanting to experience what Jim Hill recently touted as possibly the best dark ride Disney has ever created.  I love the fact that the ride's duration is approximately five minutes!  Compared that to Seven Dwarfs Mine Train's two minute duration and Frozen Ever After sounds even more awesome.  Now, if I can just score some FastPasses.
Nighttime Awakenings at Animal Kingdom – I love the Tree of Life and am beyond excited to see what it looks like with the new special nighttime effects.  I'd also like to try a Kilimanjaro Safari after dark, even though I've heard plenty about what I won't be seeing on that attraction after sundown.  Finally, I'm secretly holding out hope that whatever is plaguing the Rivers of Light show will be repaired so it will finally make its debut in time for me to see that too!
How about you?  What's new at Walt Disney World that you're most looking forward to?