Our next Walt Disney World vacation is nearly upon us!  Looking forward to some of our favorite rides, attractions, and restaurants isn't the only thing we're excited about.  This may be our third trip to Walt Disney World in 12 months, but there are still plenty of new things to try!  Some is the new stuff I mentioned here, but some things have been around for a while and we've never made time to check them out.  For sure, one of the new things I failed to mention in my previous posts is all the new dining offerings at Disney Springs.  So, I'm going for broke here.  I'm over-planning, I know, but I'm determined to do my best and if we don't get to everything this trip, we'll have another shot at it in December.  (I'm not mentioning the Epcot International Food & Wine Festival in this post, but it IS the primary reason we're going to Disney World this time.)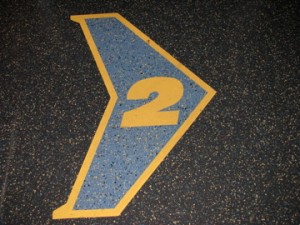 Disney World October 2016 To-Do's
Some people may be complaining about the number of closed attractions and underutilized space in Epcot, but I'm not one of them.  We still love Epcot and the first two things on our to-do list are there – Frozen ever After and the new Soarin'. FastPasses are officially booked for these and I will, of course, weigh in afterwards.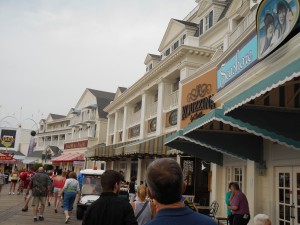 If there's a new lounge to try at Disney World, it's going to make our to-do list.  We were very pleased with our visits to Jock Lindsey's Hangar Bar in Disney Springs and Trader Sam's Grog Grotto at the Polynesian when we tried those for the first time last December (2015).  This time another new lounge is on our radar…
AbracadaBar on the Boardwalk – For years we ignored Disney's Boardwalk due to sheer ignorance of what can be found there.  Now that we've discovered the cool shops, restaurants, and entertainment to be had just a short walk from Epcot, we're hooked.  Now that yet another new highly-themed spot has opened for the enjoyment of a vacation libation, count us in!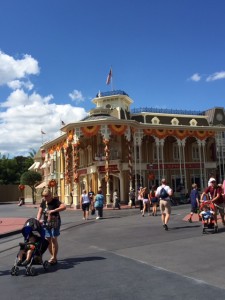 We'll have a great mix of personalities and interests in our travel party of seven, so I think this may be the perfect time to try the Sorcerers of the Magic Kingdom.  We'll been in Magic Kingdom for at least two days, so I'm hoping we can add this activity to our plans and see what it's all about!
Let's talk about food!  I hope we never run out of new places to try.
Sci-Fi Dine-in Theater – I have no idea what's taken us so long to get to this funky little restaurant in Disney's Hollywood Studios, but we have, since the restaurant opened in 1991, always passed it by.  Until this trip.  My only excuse is (not kidding) that I was traumatized by The Blob when I saw it on TV for the first time as a kid.  I'm not against all Sci-Fi movies, just the ones that remind me of The Blob.  Do you think a lot of the ones featured in Sci-Fi Dine-in Theater will bring back bad Blob memories?  On a bright note, I hear the shakes are great there!
Disney Springs New Counter Service Offerings – This one's stressing me out a little.  We're only planning on one afternoon/evening at Disney Springs.  Dinner has been booked at Raglan Road because we can't NOT visit it on every trip.  This means I'll have only one lunch from which to sample the new counter service restaurants.  With 7 people in our party, I'm hoping someone (or ones) will be willing to share some selections with me to maximize taste sampling!  Topping my to-try list here are:  B.B. Wolf's Sausage Company, Blaze Fast-Fire'd Pizza, The Daily Poutine, D-Luxe Burger, Morimoto Asia Street Food, and the YeSake snack kiosk  (if only for a sake-based slush).  I may not get to them all on this trip, but I aim to give it my best try!
One last thing!
Finally, call me crazy. I realize our schedule is packed, but I would absolutely love to find an evening to finally make our way to Port Orleans' River Roost to see YeHaa Bob for the first time ever.  Bob Jackson's been around for quite a while and he's a beloved performer who, according to the majority of folks who see him, puts on quite a show.  I actually follow Yehaa Bob on Facebook, but have sadly, never seen him in person.  Yet.
Are my plans too aggressive? What would YOUR first priorities be at Walt Disney World in October?