Happy New Year Disney Fans!  I'm thankful for all the new friends I've made this year and appreciate every one of you for choosing to stop by here and join me in my Disney life.  To ring in the New Year properly, I think it calls for a declaration.  Ladies and Gentlemen of the Earhat-wearing variety….I give to you my Top Ten New Year's Resolutions – Disney Style: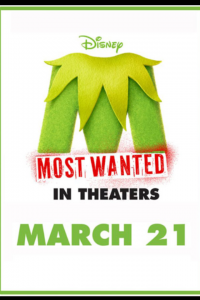 1.  See These Movies:
Muppets Most Wanted (3/21/14) – Been a huge fan my whole life – this is a can't-be-missed movie for me!  The unresolved romance between Kermit and Piggy keeps me coming back for more.
Captain America:  The Winter Soldier (4/4/14) – I'm diggin' all the Marvel movies and I think the Cap's aces.
Million Dollar Arm (5/16/14) – I am just a girl who cannot resist a good baseball movie.
Maleficent (5/30/14) – Looks darkly intriguing – I think we will love to hate her!
Into the Woods (12/25/14) – Have heard so much about this show – can't wait to see it!
2.  Book a Cruise – I've got a place-holder (aka "dummy") cruise burning a hole in my pocket.  Since August when we re-booked onboard (while sailing on the Magic in the Mediterranean) – We are anxiously waiting to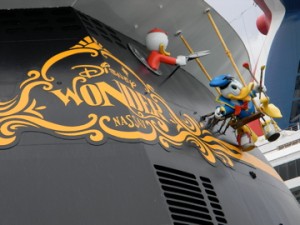 see what the rest of 2015's sailings look like before making a final decision.  Wishing for Baltic (tie in to Frozen).
3.  Attend Mickey's Not So Scary Halloween Party – I have wanted to do this forever.  2014 is the year!
4.  Buy a Fancy New Earhat – sounds easy enough, but I have the most difficult time deciding on one – I always walk away with a Disney baseball cap instead.  Not this year.  No, sir.
5.  Eat This Food – I'm up for passing up old favorites and trying out some new places in 2014.  I'm thinking about these:
Be Our Guest – I know, right?  Everyone's clamoring to get in there – I'll be lucky to score a visit, but I've heard so much great stuff about it.  I'm at least resolving to try my best to get in!
Flying Fish – I've never eaten here.  Chime in if you think I should ditch this plan in favor of something else.
1900 Park Fare – For a character meal it has always been Chef Mickey's but now that we have "adult" children, I thought Lady Tremaine and the Steps might be a bunch of fun.
Hollywood Brown Derby – We have never eaten here and have always heard great things.  Even if we just sit in the new outdoor patio lounge – I'd like to give it a go.
6.  Find and Trade a Pin to Complete This Set!  I love pin trading and in 2014 I'm gonna be in-it-to-win-it!  Yeah, Baby!  Watch out flying Orange Bird – you are mine!
7.  Ride the Seven Dwarfs' Mine Train – Ugh.  Feels like the Fantasyland expansion has been going on forever!  I am riding this ride, dadgummit – get out of my way.
8.  Try These Recipes:  (You may have seen my other posts on cooking Disney food here and here and here)  I like to cook – why not make it Disney food?  Thanks to AllEars.Net for the recipes.
9.  Try a Dole Whip:  They say confession is good for the soul – so now you know my darkest Disney Secret (one of them anyway)…I hid it way down here at #9 so maybe no one will notice.  I have never eaten a single bite of Dole Whip in my life.  Don't judge me.
10.  Take Better Disney Pictures!  To my shame, my Disney pictures are mediocre at best.  The great computer crash of 2009 cost me dearly and I just need to learn to be a better photographer overall.  I buy really small cameras because they're easy to carry.  I'm not sure if I'll actually dish out more cash on yet another camera, but I'll do what I can to make the most of what I've got.  Promise.
Well – that wraps up my top 10 resolutions for 2014!  What about you?  Whatcha got?  Did any of these make it to your list?  If starting a rigorous exercise program or going on a diet seem too strenuous for you, join me on my 2014 Disney resolution journey and we'll conquer the World together. 
Wishing you a Happy, Healthy and Pixie-Dusted New Year….Lisa