It took a few tries, but we finally booked the Chocolate and Liquor Tasting on a Disney cruise.  We'd wanted it to do it for a while but the tasting was either sold out or didn't fit with our other scheduled plans on previous cruises.  This time the stars aligned perfectly and we really looked forward to this tasting experience.  We were not disappointed!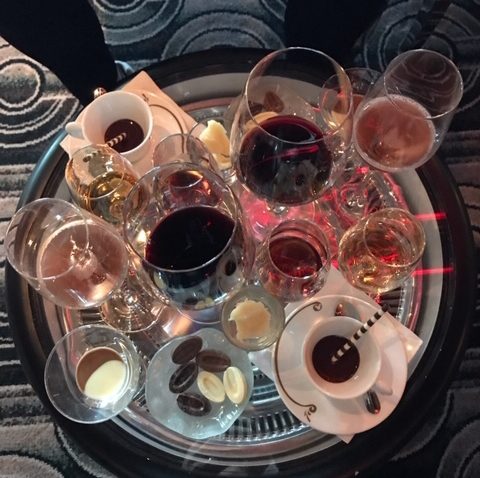 Disney Cruise Splurge – Chocolate and Liquor Tasting
We're no strangers to the various beverage seminars offered on Disney Cruise Line.  We've learned about beer, wine, whisky, mixology, and even martinis (which we never even drink!).  All have been enjoyable, but the Chocolate and Liquor seminar was my all time favorite and I'd do it again in an instant.
What Made this Tasting Special?
Other seminars focused specifically on the various flavors, histories, qualities and origins of the featured beverages.  What's special about the Chocolate and Liquor seminar is that it's also about science and taste buds.  Yup…it's a lot more than booze and candy…who knew?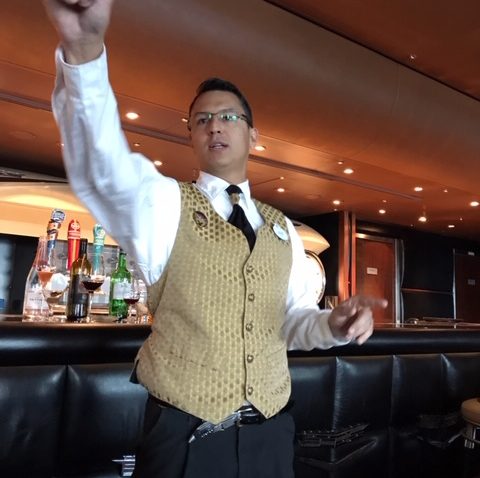 The food offered isn't just chocolate.  We also combined Parmesan cheese with various beverages.  Several different types of chocolate.  And cheese.  It was amazing and entertaining and educational all at the same time.
If you have adventurous taste buds, this is the tasting for you!  It's all about how the various combinations change the taste of each element.  Our host, Denis, was passionate about his subject matter, but also hilarious and made the experience extra fun.  The liquors offered were champagne, Cabernet, port, and whisky.  The chocolates ranged from white to dark – some were pieces and some were melted.  The Parmesan cheese was the kind served from that gigantic wheel of cheese in Palo (if you've not been there, we highly recommend both brunch and dinner).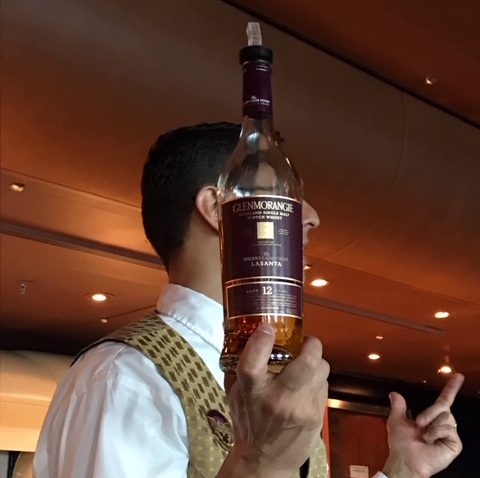 If I remember correctly, this tasting was $35 per person (September 2018) and we thought the price reasonable for the samples offered, the lessons learned, and the entertainment factor.  There's a lot of liquor so we recommend eating before attending this seminar!  We had a big brunch just before our tasting and it worked out well.  If you want to try this, book as early as possible and keep your fingers crossed – It's popular!
Have you tried any of the tastings offered on a Disney cruise? What was your experience like? Would you try the Chocolate and Liquor seminar?