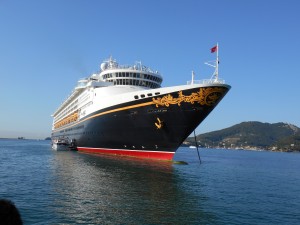 Teens!  Can't live with 'em,….pass the beer nuts. (super enormous bonus points if anyone besides Raymond can get the 80's TV reference there).  They were such adorable little kids once.  They looked up to you.  They liked spending time with you because you were smart and funny.  One day you wake up and everything has changed!  Suddenly you're stupid and embarrassing.  The eye roll becomes a primary mode of communication.  You literally find yourself succumbing to bribery to get a couple of confrontation-free hours in your child's company.  What the heck just happened?
You're not alone!  The teen years can be such a challenge, but can also be pretty rewarding.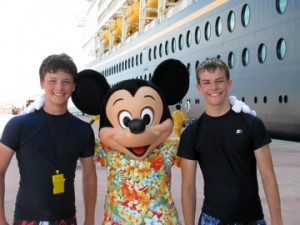 The hard part is that one minute, your offspring want to be treated (and act) like little kids – two seconds later, they'll insist they're old enough to make their own decisions, go it alone, need space, yadda, yadda…..oy!  Every moment seems fraught with potential hostility – yours and theirs.  This is a difficult time – I considered every day we made it through alive and unscathed a blessing – finding a way to vacation harmoniously is pretty darned tricky.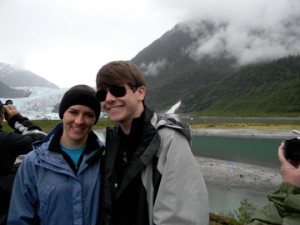 If you've ever considered taking a vacation aboard Disney Cruise Line and you have teens, you've reached the perfect time!  A Disney cruise is not just for families with small children.  The teen programs, spaces, and activities on Disney cruise ships are outstanding.  Plan in advance how much family time you want to spend together…and also allow plenty of time for your teen to stretch their independence muscles.  There are plenty of adults-only things onboard for you to enjoy on your own, too!  If you're traveling with teen boys, all the food they can eat is included in the price of the cruise – that alone makes a Disney Cruise an excellent vacation choice!
I've survived enjoyed five Disney cruises with teens (my own and sometimes more!) and we – all of us, individually and as a family, had an absolutely wonderful time on each and every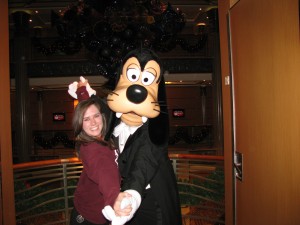 adventure.  I tried to involve everyone in the planning phase – so limits would be clear on when we would be together as a family and when we could do our own thing (adults go one way and teens another).  This worked well for us – expectations outlined ahead of time seemed to minimize the possibility of disagreements while traveling.  While our teens were off in the teen club participating in fun activities, we were in the spa getting a couple's massage or enjoying brunch in Palo (one of Disney Cruise Line's adults-only restaurants).
Every Disney Cruise Line ship has a designated area just for teens (ages 13-17) with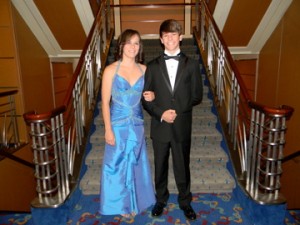 counselors trained to deal with all kinds of teens from all over the world.  There are teen-only excursions in many ports of call and if your ship stops at Disney's private island, Castaway Cay, there's even a dedicated teen beach.  You know your child better than anyone and how much independence they can handle, so my advice?  Just plan accordingly and plan to have a great time – together and apart!
What's been your favorite vacation during the teen years?