It's been ages since I did a Five on Friday…which is weird since I've got so much Disney floating around in my head all the time and I love lists. Today for your (hopefully) thought-provoking enjoyment, I'd like to share my thoughts on my five favorites…
Walt Disney World's Most Lovable Moments
1. Early Morning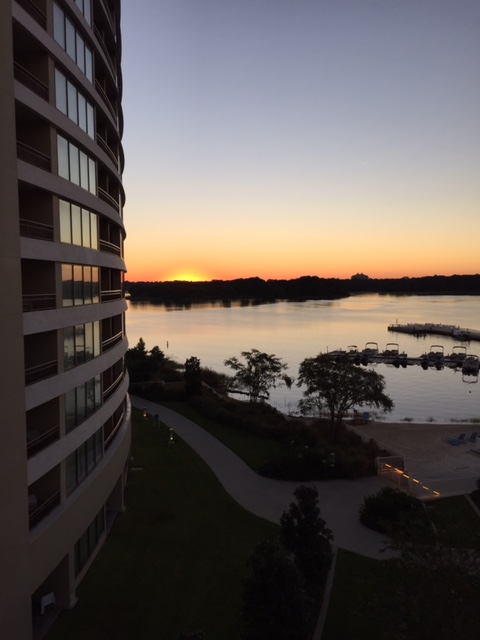 For early risers (like me!), dawn and the anticipation of what the day has in store is one of the best vacation moments ever. When we're at a resort on Bay Lake or Seven Seas Lagoon, the boats' horns as they start their day and sometimes the sound of the train in Magic Kingdom adds to the excitement. In the early morning's still and relative peace, knowing what awaits makes those first moments after waking particularly special. On clear days, the sunrise never disappoints. I love to step outside to savor my first cup of coffee and soak it all in.
2. Cast Members at Their Best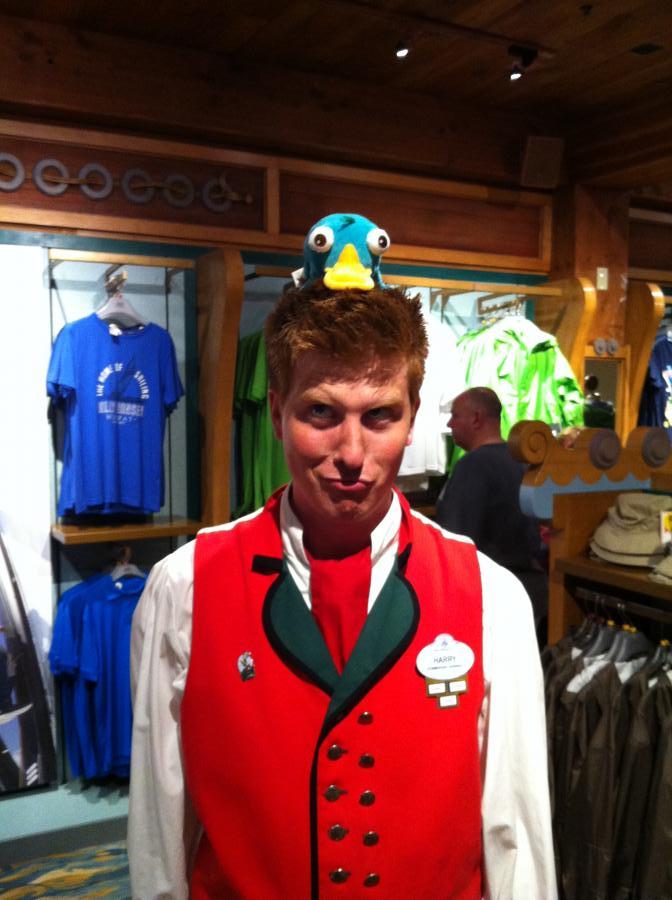 It seems like it would be nearly impossible for Walt Disney World to exceed expectations. Let's face it; the bar is high! But it happens regularly and there's nothing more magical. On every visit, we manage to find passionate Cast Members adding immeasurable happiness to our vacation. It might be custodians playfully photo-bombing our pictures or mopping the image of a favorite character onto the pavement. Sometimes it's parade attendants dancing or striking up conversations with us while we wait. Park greeters with extra enthusiasm and a sincere welcome add a certain special something. Then there are those cast members in stores or serving in restaurants who have the uncanny ability to make you feel like the most important guest in the World. I've said many times that Cast Members can make or break a Disney vacation. (Here's what I'd tell them if I could.)
3. The Unexpected Lull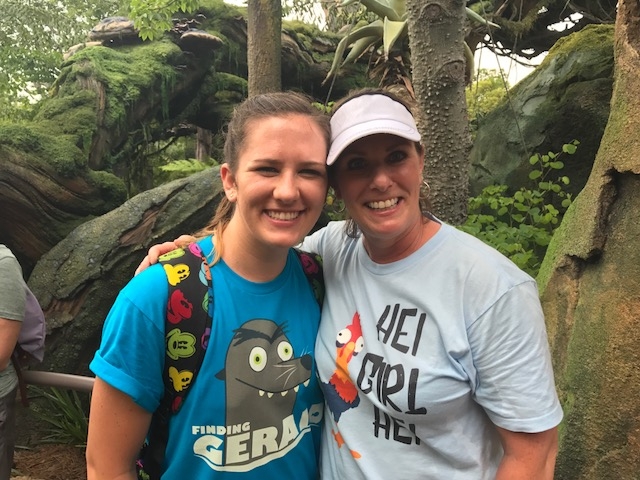 This can happen any time of the day, on any day of the year. Once, Raymond and I rope-dropped Disney's Hollywood Studios during the week after Christmas and found, to our amazement, we could see and do an amazing number of attractions that morning despite the holiday crowds. If you've ever checked My Disney Experience and found crazy-low wait times for some of your favorite attractions, you have discovered the unexpected lull. Sometimes the lull lasts an entire day, sometimes the lull is relative and momentary – like that time in June 2017 right after Pandora opened when Megan and I caught an unbelievably short 90-minute standby line for Flight of Passage. Once, with the parks closing and hurricane Matthew bearing down on us, we snagged a last-minute ADR at California Grill!
4. Disney Surprises
They're everywhere! Once we were walking to our room at the Grand Floridian and that Cinderella's gorgeous horse-drawn coach passed right in front of us! It might be seeing a new baby animal in Animal Kingdom or watching a duck and ducklings in Magic Kingdom or Epcot. It could be as simple as finding a previously overlooked or new Hidden Mickey. Unexpected character interactions are always special and often hilarious (like this one). We once just happened along at the right time to enjoy Magic Kingdom's Flag Retreat for the first time. In the rush to get from attraction to attraction and do as much as possible, I think a lot of guests miss the surprises. They're there if you look for them and they are awesome.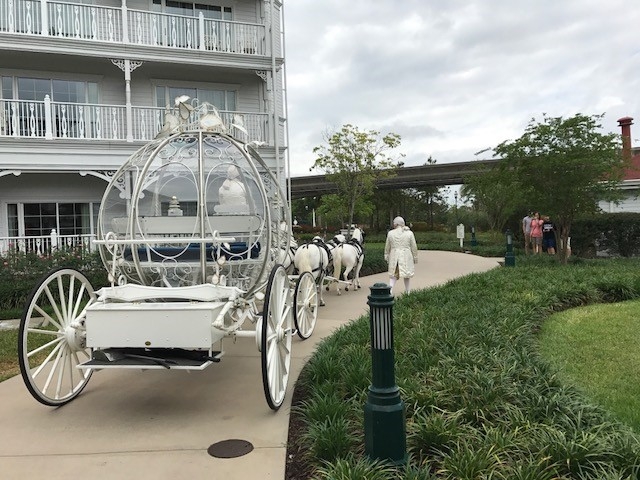 5. When It's Time to Go Home
One thing I can say with absolute certainty after nearly three decades of Walt Disney World vacations…We always leave wanting more. With new restaurants, lands, attractions, shows, nighttime spectaculars on the horizon, planning to go back is always on our minds. The fact that I appreciate how convenient and easy it is to check our luggage in for our flight home right at our resort and catch the Magical Express, I'm always a bit sad. No matter how long we stay, I always leave feeling like I needed a little more time. I hope it's always that way. Planning the next Disney trip, no matter how far away it is, is almost as much fun as going there.
Your turn! What did I miss? What would you consider Walt Disney World's Most Lovable Moments?