Yesterday I shared some highlights from our last trek on the Gorilla Falls Exploration Trail.  Today, staying with the Animal Kingdom theme, I want to give a shout-out to Rafiki's Planet Watch.  Our family once tended to ignore this section of the park, but lately rumors have been swirling about possible changes (including the potential  demise of Rafiki's area) which prompted us to give it another visit.  Turns out, there's a lot to love!  If you've never been or if it's been a while, here are five great reasons to…
Visit Rafiki's Planet Watch in Animal Kingdom
Relaxing Train Ride – Getting to Rafiki's Planet Watch involves one of the coolest modes of transportation at Walt Disney World.  The Wildlife Express offers an open-air train ride in outward-facing seats which makes for a relaxing and scenic ride to and from this area of the park.  Since this section typically opens later in the morning, mid-morning and mid-afternoon are great times to visit (between FastPasses).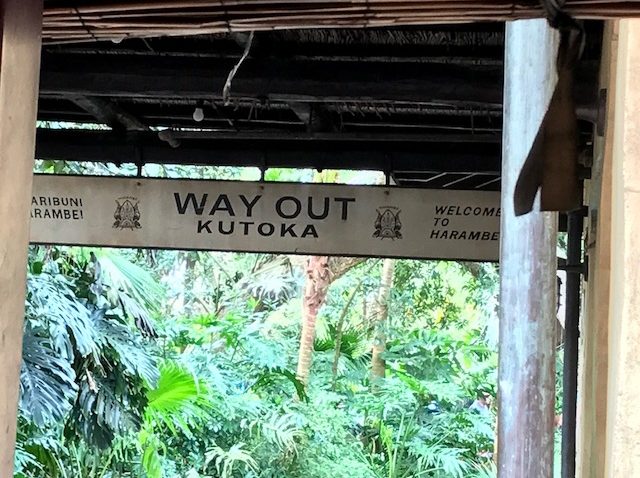 Rafiki Himself – Sometimes there's a queue to meet this wise sage of Africa and sometimes you can have your picture made with Rafiki with no wait at all.  He's one of the more entertaining and playful characters in Animal Kingdom and will gladly teach you the art of meditation or give you an autograph.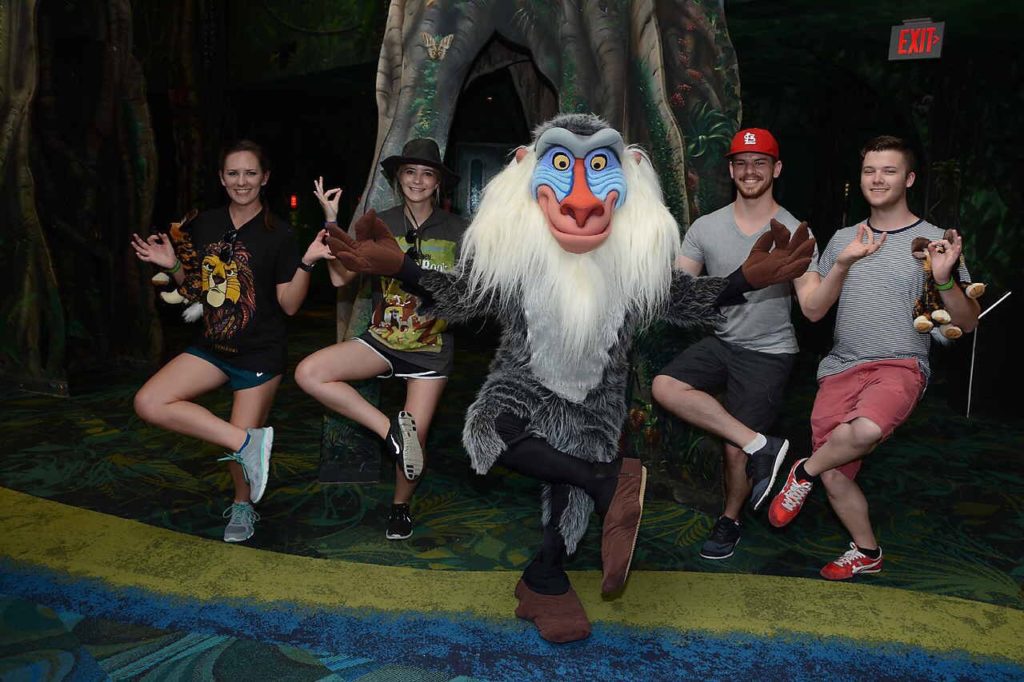 Veterinarians at Work – Last month (January, 2018) we had time to spare and decided to either see Festival of the Lion King or visit Rafiki's Planet Watch.  Raymond, Joseph and I were shocked when Megan piped up in favor of Rafiki's.  We know how much she loves the Lion King show, but she'd had such a great experience on her last visit to Rafiki's, she wanted to go again.  Joseph's always up for anything that involves science and animals and that day, we were not disappointed!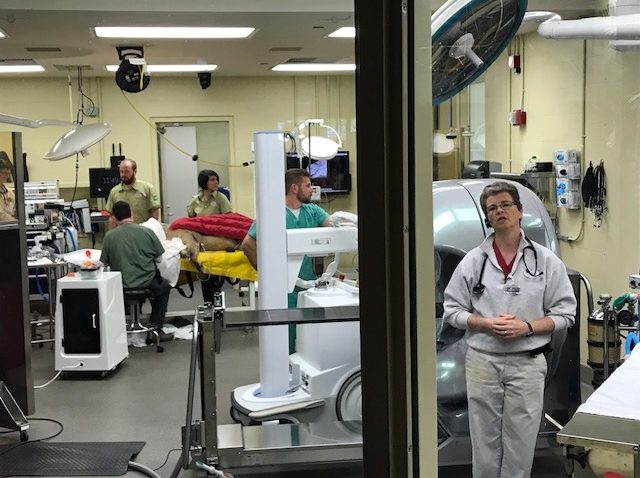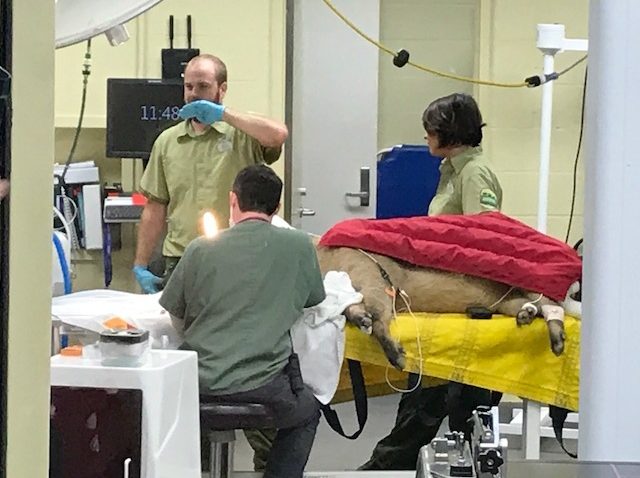 A warthog was on the operating table when we arrived and a knowledgeable Cast Member was on hand to answer questions about what we were seeing.  The warthog's immediate need was a broken hoof that needed to be shaved down/reshaped after a mishap cause a piece to break off.  Secondary to this was a known dental issue, so a dentist had been called in to cap a bad tooth. 
We were fascinated and could, thanks to a strategically placed camera, watch the dentist at work.  Not every visit involves such cool veterinary care in action, but we lucked out that day.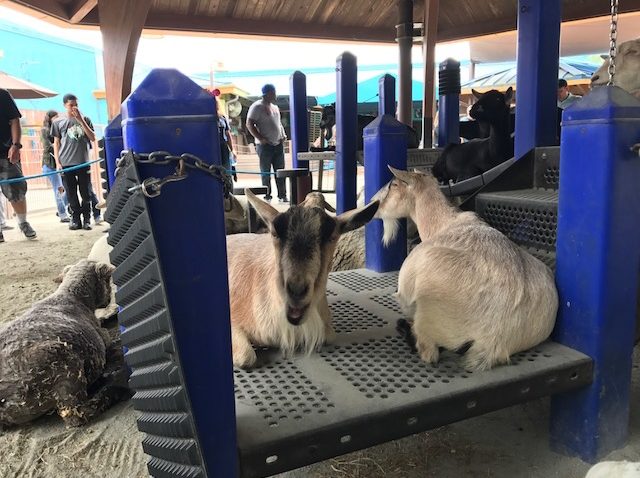 Cast Members Have Time to Talk – The Cast Members at Rafiki's Planet Watch seem to have more time to answer questions and explain scientific displays, animal behaviors, and veterinary treatments than they do in other Animal Kingdom areas.  Outside at the Affection Section, Cast Members can tell you individual animal's names and histories as well as fun details about a particular animal's personality.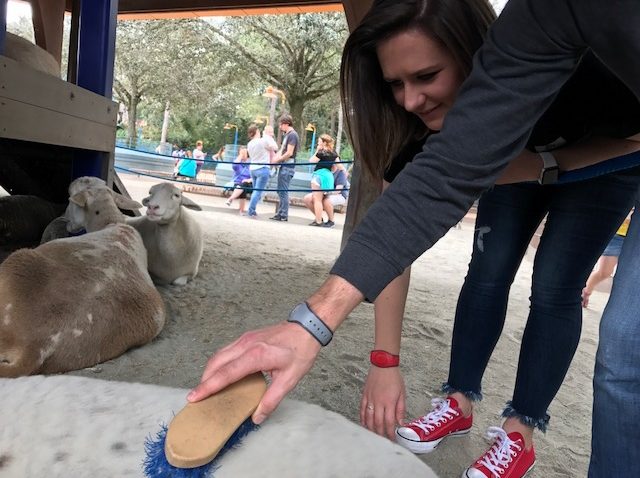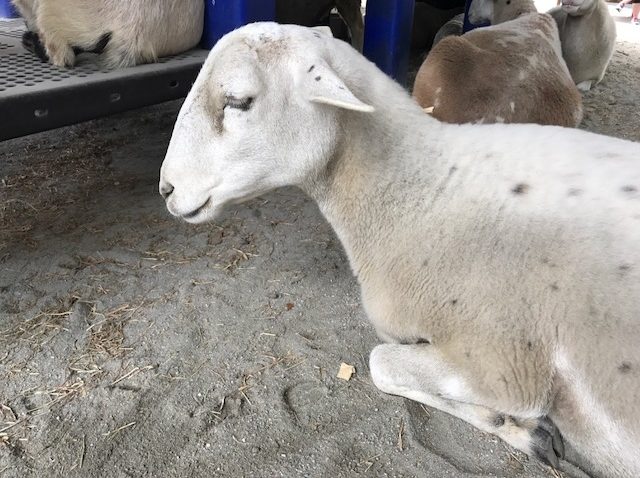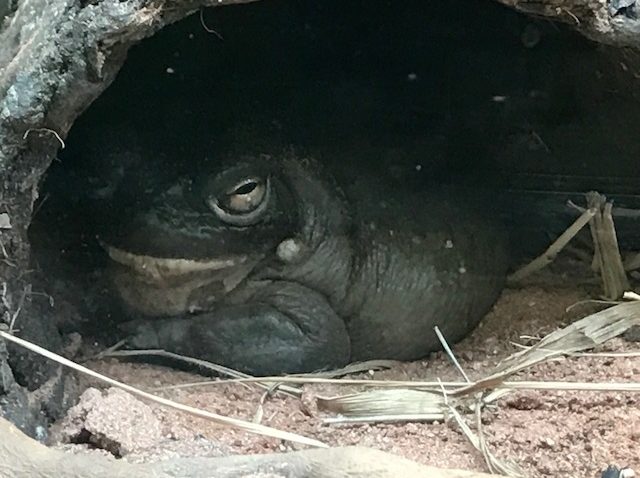 Science and Live Animals Abound – There are tons of great learning opportunities all over Animal Kingdom, but Rafiki's Planet Watch offers a unique opportunity to see, hear, and touch live animals while learning about both the animals in Animal Kingdom and those in the wild who benefit from Disney's conservation and research efforts.
For as long as it lasts, Rafiki's Planet Watch will remain one of our favorite places in Animal Kingdom.  It's usually less crowded and much more slow-paced than just about anyplace else in the park.  The interesting displays, animals to pet, and veterinary work make every visit interesting and educational.
Are you a fan of Rafiki's Planet Watch?  What keeps you coming back?