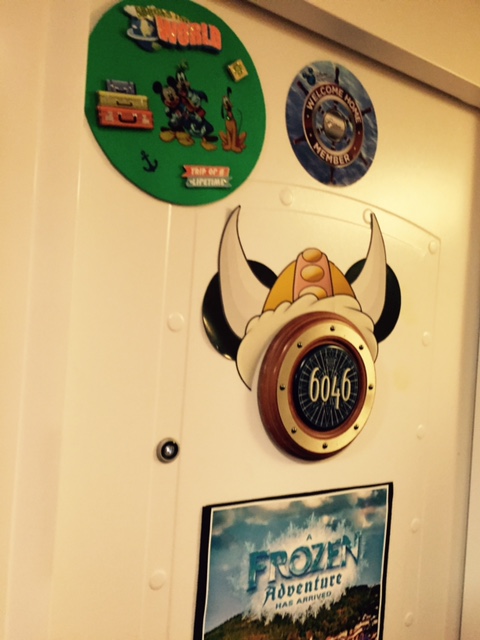 A long time ago I wrote this post about making stateroom door magnets for your first Disney cruise.  There's not much to it, but that post has been one of the most viewed I've ever written.  Time for a do-over with more pictures this time.  Earlier today, I was once again putting together some door magnets for our upcoming Disney cruise so I thought I'd share more tips for making door décor.  If you'd rather watch than read or if you require a few more details than I'm including in this post, watch the video version of this tutorial here.
More Disney Cruise Stateroom Door Décor
If you've never taken a Disney cruise before, you should know that it's a pretty common thing to decorate your stateroom door.  You'll feel left out if you don't.  You'll also feel lost.  Long, LONG hallways of nothing but identical stateroom doors – your family members had better be great at memorizing your room number, because all the staterooms look exactly alike from the outside. Unless you make yours unique by decorating it with your own personal touch.  Decorations must be family-friendly and affixed to the door by magnets only (no adhesive allowed).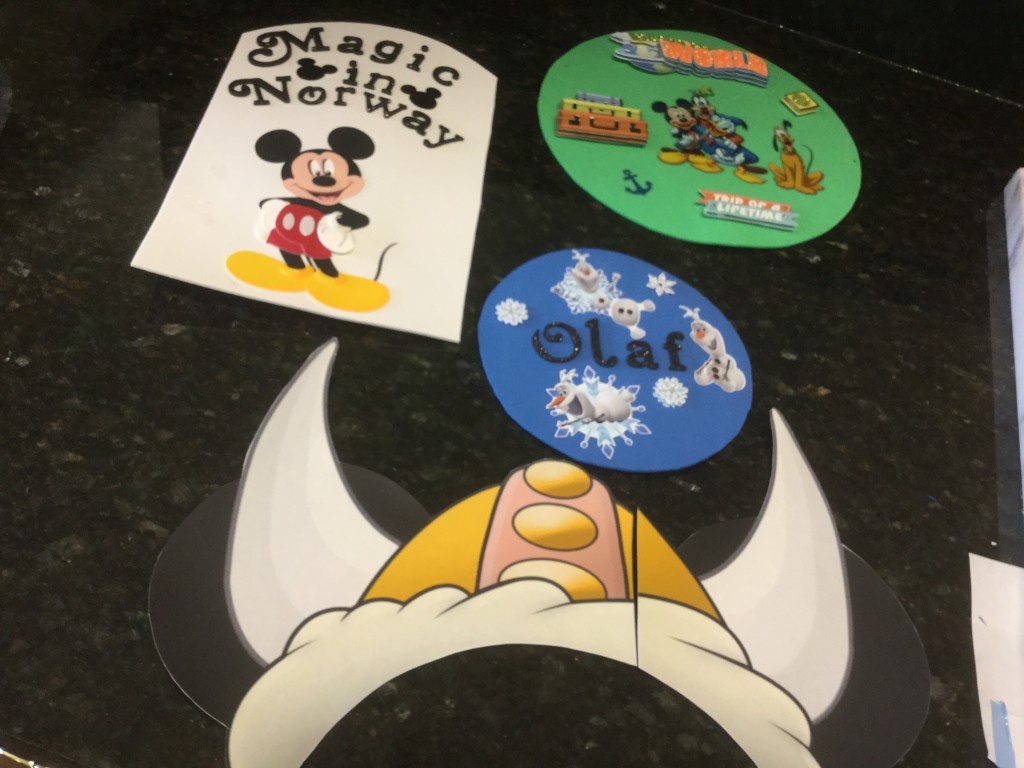 You'll need:
Magnetic printer paper
Magnetic tape (or peel-and-stick flat magnets)
Foam Sheets
Scrapbooking (or other) themed stickers of your choice
Stick-on Letters
Stateroom Mickey Ears template (see below)
For small door magnets:  I start by cutting some shapes out of the foam sheets to use as backgrounds and embellish those with the scrapbooking stickers.  Then I cut pieces of self-stick magnet and put those on the reverse side.  That's IT!  Add letters if you want and you'll have some personalized magnets you can put up once or change out every day if you like.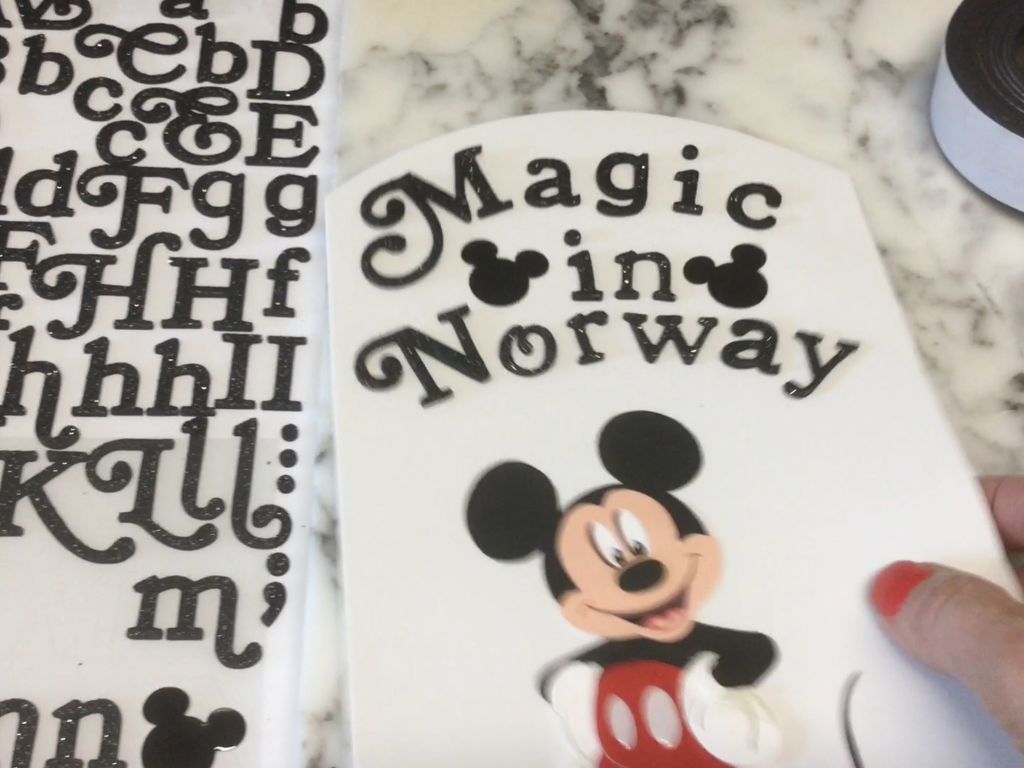 For Mickey Ears (around the room number medallion on the door) – Follow the link at the bottom of this post to browse the fantastic selection of ear templates.  Save and print your favorite set(s) of ears on magnetic printer paper then carefully (I'm scissor-challenged!) cut out the shapes and you'll have another adorable addition to your door!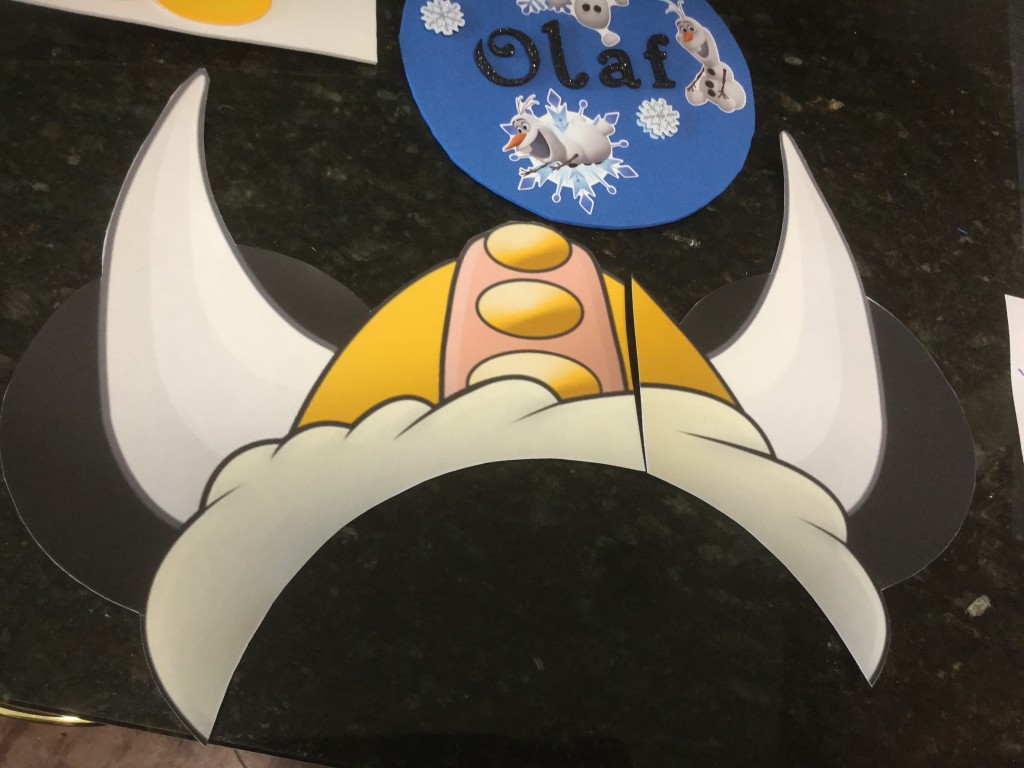 For large magnets – print big pictures on photo paper or magnetic printer paper.  If you print on the magnetic paper, you're finished.  If you print as pictures, glue them on a foam sheet background (or a piece of cardboard) for stability, add some stick-on magnets to the back.  You are now ready to set sail with a very attractive (and easy to spot) stateroom door.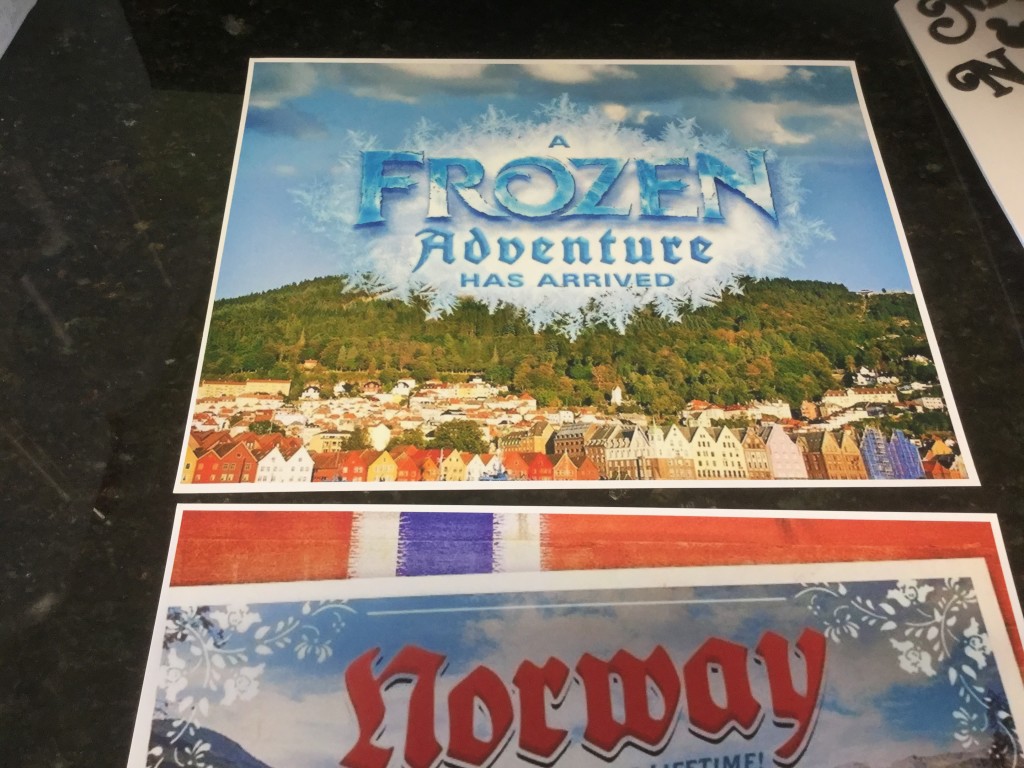 Have you made magnets for your Disney Cruise Line stateroom?  Please share your pictures over at Living a Disney Life on Facebook!  I would love to see some new ideas!!!
Template For Stateroom Mickey Ears: Disboards.com – Stateroom Mickey Ears and Then Some.