When I'm at Walt Disney World, I talk to strangers.  Lots of times, strangers talk to me.  It's kind of a joke in our family and after all these years, is rather expected.  I think conversations strike up easily in queues and shops and on Disney transportation because I look happy all the time when I'm at Disney World.  (In real life I'm pretty sure my usual RBF is a bit off-putting.)  No matter the reason for all the chitchat, on our last visit I asked a bunch of people what their thoughts were about Pandora and the two attractions there.  Let's talk about Disney's newest boat ride!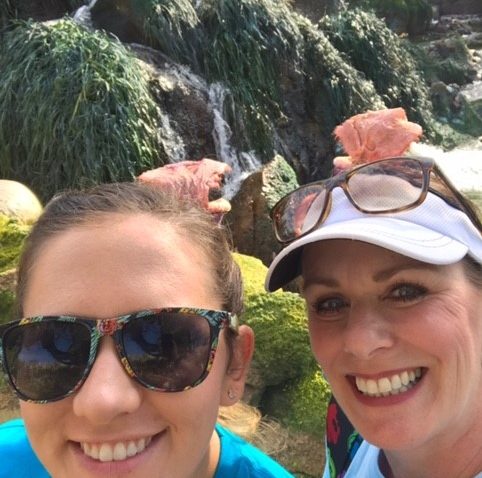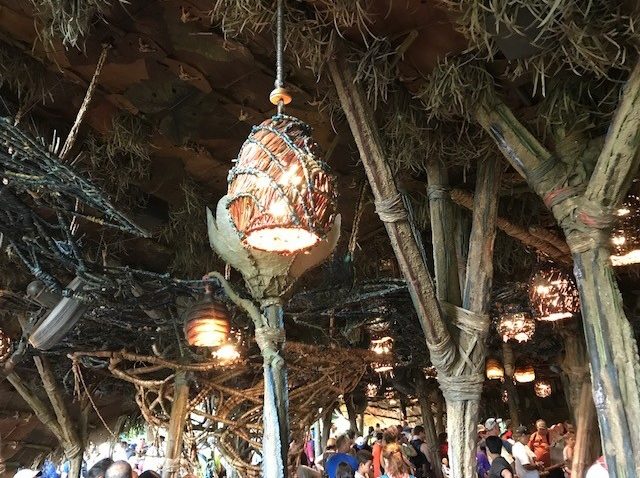 Disney's Pandora – Thoughts on Na'vi River Journey
Pandora's boat ride encompasses most of what you'd expect – dark, cool, bunch of clever details, animatronic figure, interesting sounds/background noises.  What it lacks is a story.  The ride is a tour of Pandora at night.  And that's pretty much it.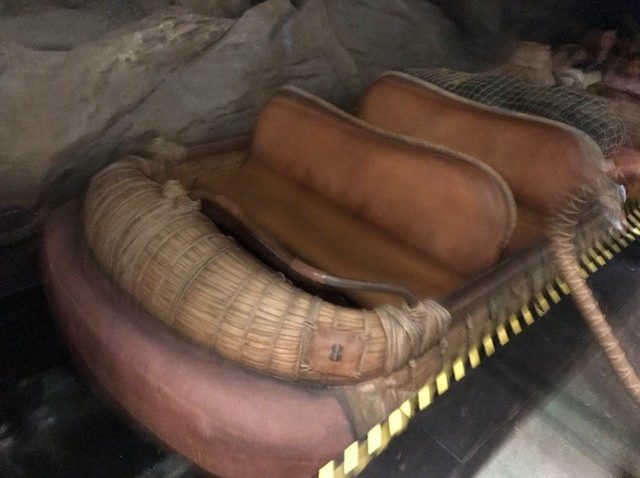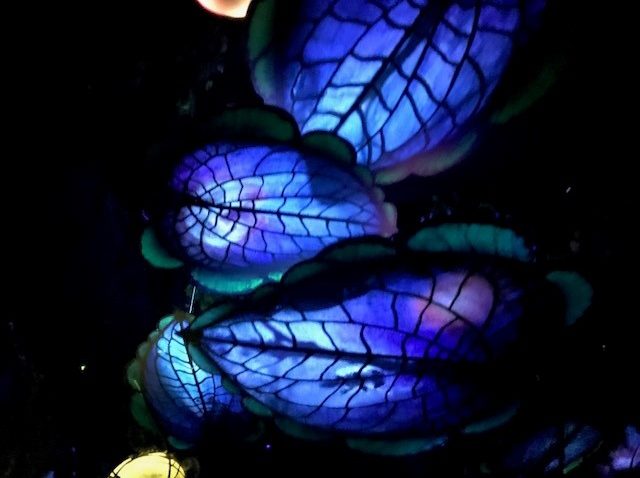 When Megan and I took our one and only Na'vi River Journey, I kept pointing to all the things I recognized from Avatar (the movie).  Used to my tendencies, Meg did not complain, but politely indulged in my need to redirect her attention by back-handing her in the arm and whispering "look!" every few seconds about something I found super interesting.  She'd smile and nod.  She loves her mom a lot, I can tell.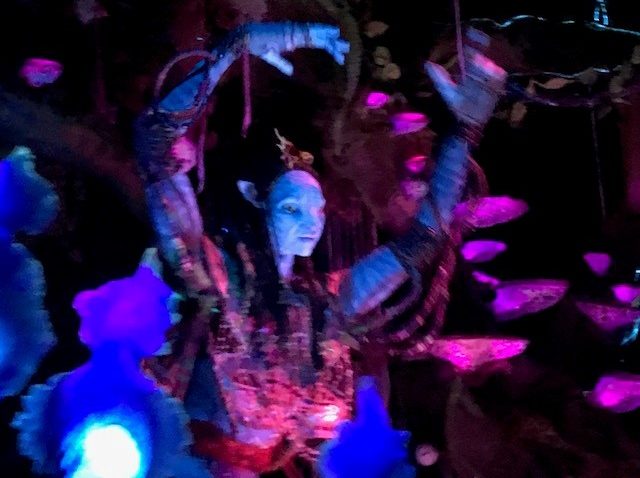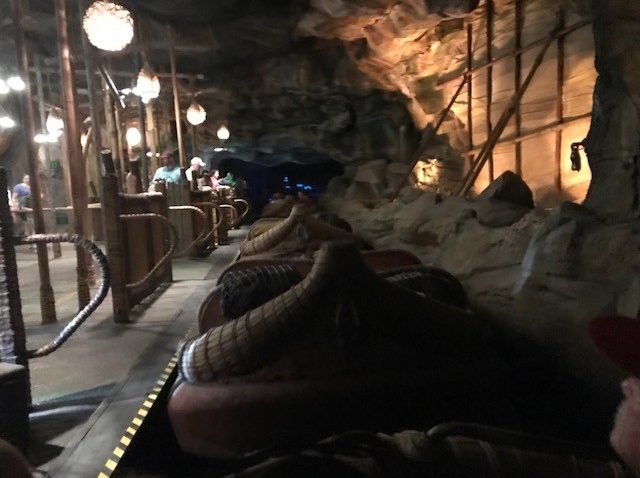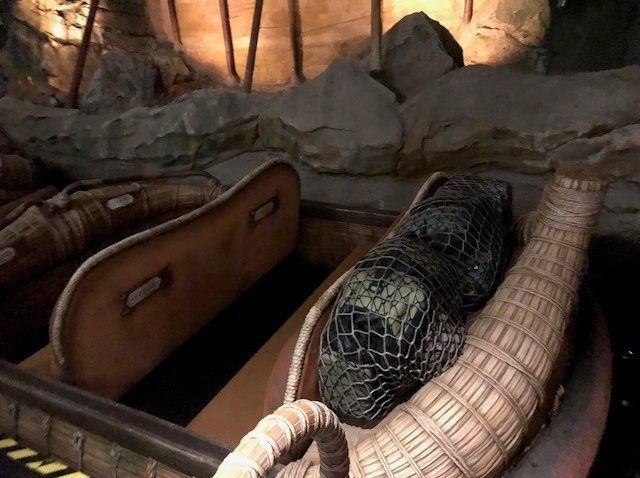 Anyway, after the ride was over, I had the opportunity later to ask a few people here and there if they'd ridden Na'vi River Journey and what they thought about it.  I asked people in line for Festival of the Lion King, in the loooooong queue for Flight of Passage, and anyplace else I could start a friendly conversation without seeming creepy. The results of my casual poll were this:  Those who'd seen Avatar tended to like the new boat ride well enough.  Those who'd never seen Avatar mostly thought the River Journey was meh.  Here's where the lack of a story hurts this attraction, I think.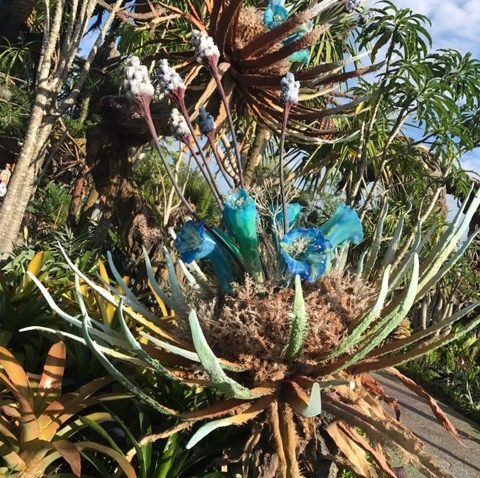 All that being said…if you want to maximize your enjoyment of Pandora, and Na'vi River Journey in particular, try to catch Avatar before you go.  Even if you don't care for the movie, you'll at least be able to recognize and hopefully appreciate all the work the Imagineers put in to recreating Pandora.
Have you been to Pandora?  Did you see Avatar before you went?  Did you think being familiar with Pandora helped you enjoy it more?