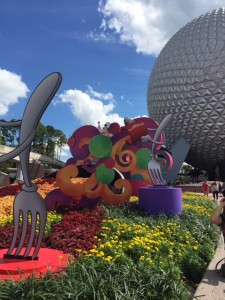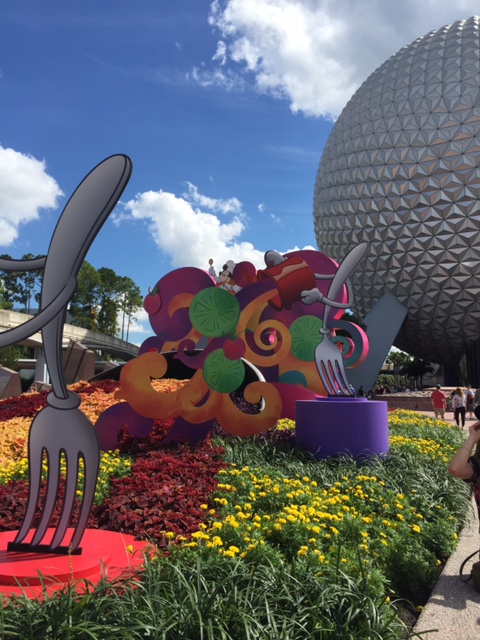 Back in 2014…When my husband, Raymond, and I were planning our 25th anniversary trip to Walt Disney World, mainly to enjoy Epcot's International Food & Wine Festival, we had a nearly unobtainable to-try list.  We armed ourselves with lists of foods we wanted to try and dining experiences we'd reserved – mostly, we were going for the limited, special offerings only found during Food & Wine.  Except for one.
Thanks to my friends on the Mighty Men of Mouse Podcast (great, unique show for Disney World fans) I'd heard about an incredible deal and fantastic treat offered as part of the regular menu at the Rose & Crown Pub in Epcot's United Kingdom pavilion.  It's the Single Malt Scotch flight – an incredible experience for a relatively great price ($18 as of 1/15).  We are huge fans of single malt scotch and our absolute, hands-down favorite is Lagavulin.  When we heard the flight's line-up, (Glenkinchie, Oban, Lagavulin) we knew we could not pass up the chance to give it a try.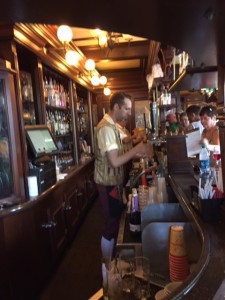 First of all, we love the atmosphere in the Rose & Crown at any time, but during Food & Wine, the place is hopping!  And in a great way.  We were making our way around the World Showcase, having started with the first food booths closest to the Canada pavilion.  We were pacing ourselves, moving with purpose and knocking a bunch of dishes off our must-eat list.  Then – I said, "There's the Rose & Crown – we've got to do the Scotch Flight!".  We were grinning like crazy as we practically ran through the door.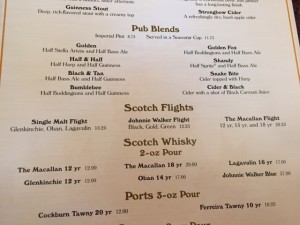 We were able to step right up to the bar even though there was a big crowd of some pretty happy Epcot guests already there.  We didn't have to wait long to place our order, but had enough time to strike up conversations with the Texans on our right and the friendly young couple on our left.  When the bar tender asked what he could bring us, we explained the draw was the scotch flight and the Lagavulin, in particular.  Like any well-trained bar tender during Food & Wine, he offered to bring us glasses of ice water to keep us hydrated.  Within a couple of minutes, the scotch flights arrived.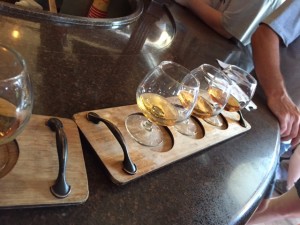 We took our time with our samples.  Sipping, savoring, we moved from left to right.  Each scotch had its own personality.  The Glenkinchie was the lightest in color and flavor and very smooth.  The Oban seemed richer, with a smokier aroma and taste, it had more complex layers of flavor to me than the Glenkinchie, but if you've ever fallen in love with Lagavulin, you'll understand why it was our favorite part of this experience.  It's not for everyone.  Lagavulin has a very strong aroma (or nose, if you prefer) and the smell and flavor of peat smoke (with subtle hints of many other flavors) is what we love about it.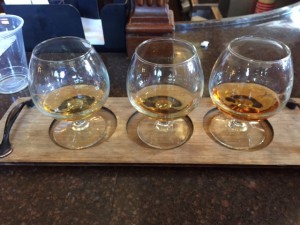 We stayed in the Rose & Crown for close to an hour chatting with our bar-mates and slowly sipping our scotch.  Yes, this stop did slow us down in our pursuit of the sights, sounds, and tastes of the Food & Wine Festival that day.  But we didn't mind one bit.
Have you tried a beverage flight at Walt Disney World?  What was it and would you recommend it to us for our next visit?