It's not like we spend every vacation at Disney World, you know.  We go other places…on Disney Cruise Line!  Two weeks from now we'll be off on a new cruise adventure on the Disney Fantasy for the first time.  Eastern Caribbean…here we come!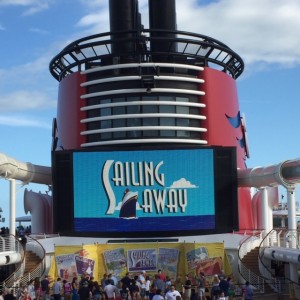 When we sail for more than four nights, I like to get more involved in the Disney cruise experience than just visiting ports and participating in ship activities like eating constantly, attending cooking demos and playing trivia games.  I do this by joining a Facebook group for our cruise and signing up for group activities.
Disney Cruise Tips – Beyond Fish Extenders
Once upon a time, joining a Fish Extender group was all the rage.  We joined the fun on a couple of cruises and had a great time.  Now that we no longer travel with kids who'd get a kick out of the amazing assortment of gifts, we're not so much into the whole FE thing.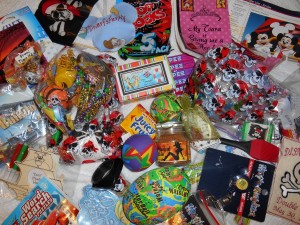 However, we don't have to abandon the fun completely.  There are alternatives to the traditional Fish Extender – same idea, but less geared towards children.  As a bonus, they also tend to take less prep time and not nearly as much room in your suitcase.
For our upcoming cruise, I found an excellent Facebook group with 400+ members.  This particular Facebook group has been one of the best I've experienced with lots of activity and newbies getting all their questions answered by seasoned Disney cruise fans.  The tireless group admin has organized several beverage tasting seminars for interested members and something like 19 different gift exchange groups.  In addition to traditional Fish Extender exchanges, there are magnet, postcard, ornament, and candy exchange groups.  It was hard to decide which to join!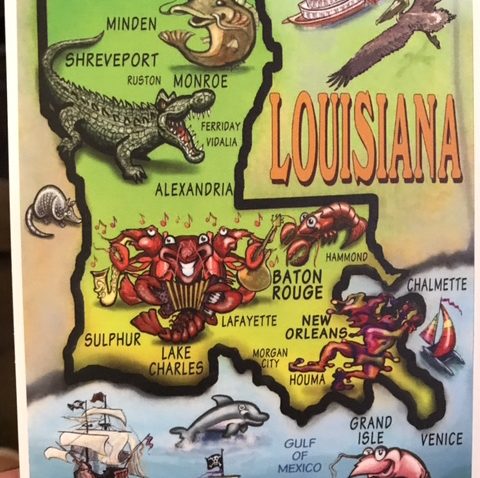 I decided on the postcard group.  I ordered some Louisiana postcards from Zazzle and will include a favorite recipe with each one as I make the rounds to the staterooms in my group.  With postcards, there's no actual Fish Extender necessary.  The card and recipe will fit neatly onto the Fish – or in the case of the Fantasy, the metal Seahorse beside each cabin door, whichever it may be.  We still get to do a fun group activity, but don't need to bring anything to hang up and our "gifts" will be easy to bring along (and take home).
Have you joined a cruise group and participated in a Fish Extender or other gift-giving activity?  What type was it and how did it go?