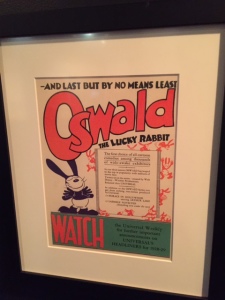 Summertime is a great time to relax with a good book and enjoy the warm weather.  With perfect timing, my friend Andrew dropped by with this wonderful book review.  I already have Dave Smith's Disney A to Z: The Official Encyclopedia, and now I want this trivia book as well, thanks to Andrew's review.
Review: Disney Trivia from the Vault – Andrew Carrieri
In the summer of 2012, Dave Smith, the chief archivist emeritus of the Walt Disney Archives, released a trivia book, Disney Trivia from the Vault: Secrets Revealed and Questions Answered. Here, Smith discusses trivia from eight categories over 262 pages: "Animated Features," "Animated Shorts," "Disneyland," "Live-Action Films," "Publications," "Television," "Walt Disney World," and "Walt Disney."
Unlike Lou Mongello's popular Disney trivia books, Smith's version is not written in a quiz-like format with multiple choice questions and corresponding answers in a separate section. Rather, Smith compiles a wide selection of questions and answers from his various columns over the past thirty or so years and duplicates these questions and answers in the appropriate section of the book. As such, Smith's book is better utilized as a light read than for a game with friends.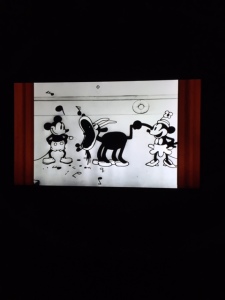 I purchased Smith's book shortly after its release and have greatly enjoyed it. More than anything, I have used the book to discover new films and shorts to view. I first watched the live action movies The Ugly Dachshund (1966), The World's Greatest Athlete (1973), and The Cat from Outer Space (1978) after seeing them referenced in questions in Smith's book. For what it's worth, I enjoyed the first two of the aforementioned movies, but thought the third figuratively stunk like cat food; oh well.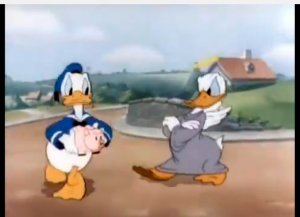 As for shorts, based on mentions in Smith's work, I watched "Donald's Nephews" (1938), "Mickey's Trailer" (1938), "Donald's Decision" (1942), "Susie, the Little Blue Coupe" (1952), and "In the Bag" (1956). These shorts are all available to view on youtube. I found "Donald's Decision" especially interesting because it was made as a propaganda piece such as to encourage Canadians to purchase war bonds during World War II rather than for general amusement. Also, in "Donald's Nephews," we learn that our favorite duck, the one who is never wrong but always right, the one who never dreams of starting a fight, the one who gets stuck with all the bad luck, the one and only Donald Duck, has a sister named Dumbella.
While Disney fans will likely be familiar with some of the information presented by Smith, it is equally likely that you will learn something new, especially since multiple aspects of the Disney Company are highlighted. I strongly recommend reading it if you get the chance.
Feel free to sound off with any thoughts in the comments!
Want to read more of Andrew's posts?  He's a contributing writer at The Mouse For Less and you can also follow him on Twitter @AndrewCfran