This post is dedicated to my husband, Raymond, who took me to Disney World for the first time and on every visit since.  He also married me 25 years ago today.  (Thanks for asking, Honey, I've been having the best time EVER and I wouldn't change a single moment.)
Yes, the rides are wonderful and the attractions immensely entertaining, but wait!  There's more!  There are hundreds (maybe thousands) of tiny parts to the whole of the experience that makes up a visit to Walt Disney World.  If you've been there and you've soaked it all up like a thirsty sponge, then you can spout your own testimony about how many details, both large and small, bombard you with happiness, wonder, and delight.
Here are a few of my favorites…25 Random Things to Love at Walt Disney World:
1. Footprints in the sand…well, technically speaking, it's more like peanuts in the concrete, shells in the tarmek, bird trails in the asphalt.  Walk along in your favorite park and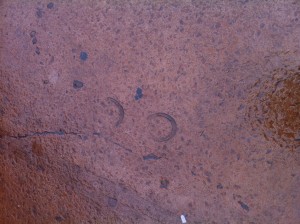 occassionally, as you glance down, you'll see these incredible surprises – planted there to match a particular area's theme.  It's an amazing and very special way to add a little something extra – here in Louisiana, we call that a lagniappe.  So, as you're waiting to ride Under the Sea, look for the shells.  Headed for Dumbo?  Look for clues the circus animals left behind.  On a trail in Animal Kingdom?  See who was there before you.  How much fun for kids of all ages to hunt for these little treasures.
2. Cast Members from Around the World – and close to home.  I read Cast Members' name tags all the time.  We've met some really awesome people from all over.  Yes, world class service is Disney's strength, but it means more to me when I take a minute to learn a little bit about the person behind the name tag.  One of my favorite Disney days happened because I found someone from home.  You can read the story here.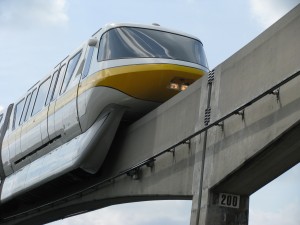 3. Pixie-dusted moments – They're there all the time, happening all around you – you just have to look for them.  My particular favorite was my very magical moment I once had with Donald.
4. The sounds of the monorail – Is it the whoosh as it pulls into the Contemporary?  The sound the doors make when they open?  The way it looks circling Epcot?  The announcer's voice?  YES!  Yes, it is.
5. A quiet corner – Even in the midst of a very crowded park there are wonderful, quiet places to sit and soak up the feeling of being there.  Some of the best peaceful places are at the resorts very early in the morning – or late at night.  It's often busy and there's so much to do and see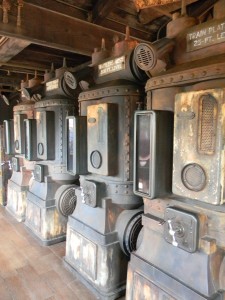 – finding a moment to just BE makes me slow down and enjoy Walt Disney World all the more.
6. Interactive queues – Genius!  What more can I say?  Three of my faves are Big Thunder Mountain, Haunted Mansion, and Expedition Everest.  Yours?
7. Mickey Mouse-shaped food – Seriously.  Nothing says vacation happiness like snacks in that iconic, beloved form.  Mickey pretzel, Mickey Premium Ice Cream Bar…you know you love them.
8. Water – Bay Lake or Seven Seas Lagoon (Electrical Water Pageant!), the dancing and jumping waters of Epcot, free ice water in the parks, your favorite resort pool, the mote around Cinderella Castle, Crescent Lake, Discovery River in An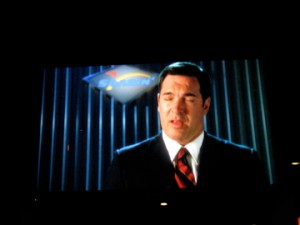 imal Kingdom – Disney knows H2O!
9. Patrick Warburton – He just makes Soarin' for me.  If he's replaced in a future Soarin' refurb, my heart will break.  And when he talks to squirrels as Kronk in The Emperor's New Groove?  It cracks me up every time.
10. A Juggling Mime and Other Cool Stuff – The live performers on the Boardwalk, the Casey's Corner Pianist, the Dapper Dans, the Grand Floridian Lobby Orchestra, the Voices of Liberty – all of these talented acts are such a special treat!  No, I don't expect them to last forever (I still miss Four for a Dollar) but I appreciate their contribution to my Disney World happiness.
11. International Marketplace – Where else can you go to find imported goods from so many countries?  Epcot's World Showcase offers incredible opportunities to take home some global awesomeness.  Want to snack on some dried, shredded fish?  You can buy that in Japan!  Hey, don't knock it 'til you try it…it's actually not bad!  Need an authentic German cuckoo clock?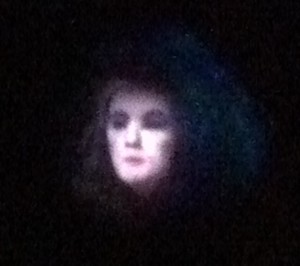 Italian wine?  Norwegian sportswear?  Yep – find it all in Epcot!
12. Ghosts – The Haunted Mansion's residents are what makes the attraction one of the most beloved on Earth!  I can't even pick a favorite because they are, each and every one of them, so special and unique!  Those singing busts!  The Hitchhiking Ghost! The dancing ghosts in the ballroom!  Little Leota at the very end of the ride!  I will "hurry baaaaack", thank you, yes indeed.
13. Elephants – The ones on the Jungle Cruise are adorable, but the ones that can be seen on Animal Kingdom's Kilimanjaro Safari are just wonderful!  You never know what they'll be doing or how many you'll see.  Maybe that's why the Safari is an absolute must-do for me on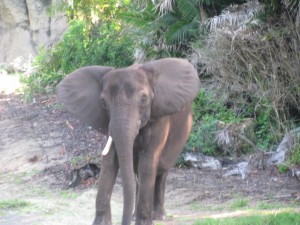 every Walt Disney World visit. Okay, so it's a lot more than just the elephants, but they are so COOL!!!
14. Infinite Choices – In food, accommodations, activities, rides, attractions, recreation – there is literally something for everyone…in every category.  No two vacations are exactly the same.  My familiar favorites combined with new experiences are part of the joy that is Disney World to me.
15. Ride Photos – Yeah, I know, they're usually pretty bad, but the good ones?  Priceless vacation souvenirs!  I love how posing for ride pics brings out everyone's silly side.  One of my goals in life is to come up with something new and different for Splash Mountain.  I love looking at these classics. (Warning: strong language, but awesome pics)
16. Characters – I may not always want to meet a particular character, but they are such an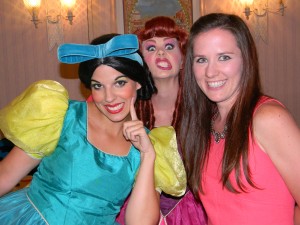 integral part of the Disney magic!  Character dining is always fun and the characters in the Festival of Fantasy Parade are unbelievably cool, but it's still the sudden, unexpected character interactions that I love the most.
17. Knowing Carousel of Progress, It's a Small World and I were all born in the same year.  We may seem old, out of date, worn down, and in need of updating to YOU, but to me?  We're classics!
18.  Out of the Way Pin Boards – We like pin collecting and trading.  We really like finding pin boards to check out in resort shops, restaurants, front desks – the less popular or obvious places to try to snag a special souvenir.  Why this is so, I'm not exactly sure, but finding a new treasure in one of these lesser-known resources makes the discovery more memorable.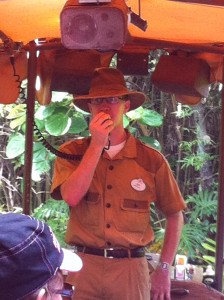 19. The Hairy Leg!  You know exactly what I'm talking about.  In Pirates of the Caribbean, there's a LOT to love and I'm sure you have your favorite characters.  Mine just happens to be that guy with the hairy pirate leg that hangs over the bridge as your boat glides beneath it.
20. A Really Great Jungle Cruise Skipper – Not all skippers are created equal.  The enjoyment of the Jungle Cruise experience all depends on the subtle talents of the skipper.  His or her careful timing – the well-paced delivery of each pun is crucial for the full enjoyment of all that is the Jungle Cruise.  It's a art, really.
21. Chipped Paint – In a vacation destination where every effort is made to ensure the cleanliness and upkeep of every park detail, it's an absolute marvel how well the same company can make chipped paint look so perfect!  Just look around in the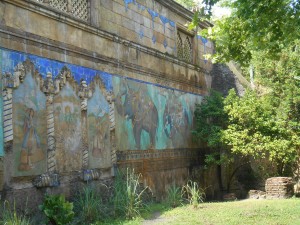 Animal Kingdom – the buildings, signs, statues, props – everything's been worn, aged, and rundown to perfection!  I'm in awe.
22. Wishes Nighttime Spectacular – If I have to pick one show to see after dark, this is it.  Disney entertainment doesn't get any better than this.  Cue the goose bumps!
23. The Final Scene in Splash Mountain – I love the whole ride, but that last scene with the Zip-a-Dee Lady paddle wheeler is the BEST!  No other ride has a finale like this one.
24. 3D Glasses!  Next to an Earhat, these are the accessories I love the most!  Opera Glasses,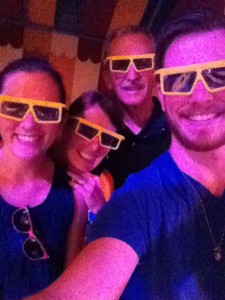 Bug Eyes, the purple ones in MuppetVision 3D (especially how cute they look on Statler and Waldorf), those big yellow ones you put on for Toy Story Midway Mania.  Call me crazy – they could all be plain black standard movie glasses, but they're NOT!  That's just one of thousands of Disney Details that make me foolishly happy.
25. I've been visiting Walt Disney World for 25 years – and I still want to go back again and again.  If you've made it all the way here to #25 then you're probably just like me (thanks for hanging in).  We understand each other!  I know I could easily list 25 MORE things to love at Disney World! What are some of the things you love the most?