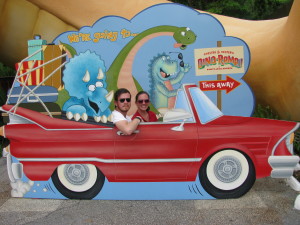 In a previous post, I listed five great reasons to purchase the park-hopper ticket upgrade at Walt Disney World.  Today I'll give you five great reasons NOT to buy park-hopper tickets.  I know!  It sounds like I can't make up my mind, but, as I pointed out in that earlier post – the necessity (or not) of the park-hopper option all depends on where you are in your life, how you like to eat on vacation, and what Disney World touring style you favor.
Park-hopping is not a necessity.  In fact, if you consider yourself firmly in one or more of the following categories, it's an extra expense you may not need.  Save that money for better restaurants or more souvenirs!  You can still have a stellar vacation without the stress of jumping from park to park.
Five Reasons NOT to Purchase Disney's Park-Hopper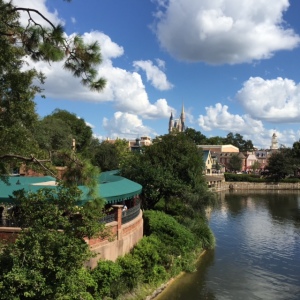 1. You only have 4 or 5 days at Walt Disney World – There are four parks and each is completely deserving of an entire designated day.  Have children?  Spend that fifth day in Magic Kingdom to hit the attractions and sights you may have missed earlier.  Love Epcot?  Spend that fifth day exploring World Showcase to your heart's content.  One park per day – with some careful planning – will allow you to focus the experiences you most want to try, while also allowing time to soak up the atmosphere and amazing Disney details.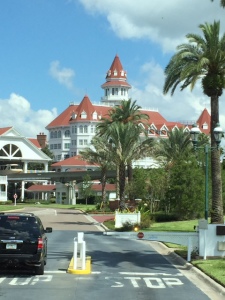 2. You know your favorite restaurants are not in the parks.  Your day may look like this:  Spend the day in Magic Kingdom before hopping on the monorail to eat dinner at 'Ohana (Polynesian Village Resort) or Chef Mickey's (Disney's Contemporary Resort), then pop back over to the Magic Kingdom to close out the night!  Spend all day at Animal Kingdom, then grab the bus over to the Animal Kingdom Lodge for an evening of more animal viewing on the savannah overlook and dinner at Boma or Jiko.  Get the idea?  Maybe you'd prefer to walk from Epcot (through the International Gateway) to enjoy dinner on the Boardwalk before going back to Epcot for Illuminations.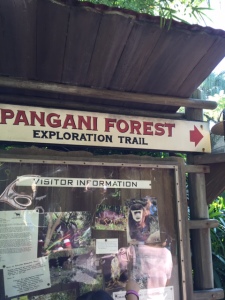 3. You want to see and do it all.  Start early and stay late!  Park-hopping can be time consuming and take a chunk out of your precious park-time.  If you start and end the day in the same park, you can certainly maximize the number of attractions, shows, shops, etc. that can be experienced in a singly day.
4. You have small children.  Start early and take a break in the middle of the day for naptime, swim-time, resort rest and relaxation – then return to the same park later for more fun!  Never underestimate the power of a second wind!  Good rest time = quality park time.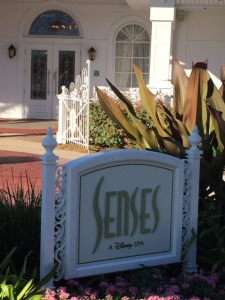 5. You vacation to relax.  You are a mystery to me, but, like the Yeti, I know you exist.  You don't plan to spend a lot of time in the parks – maybe you want to play golf, fish, shop, book spa treatments, chill by the pool, rent watercraft or bicycles.  There's no need for you to hop – you only want to hit your favorite attractions in a park before getting back to the really important stuff.  One park per day would be more than enough for you.  That's the beauty of vacationing at Walt Disney World – there is truly something for everyone. Read Park-Hopper Pros in part one here. Which would you recommend – Single park tickets or the park-hopper option?