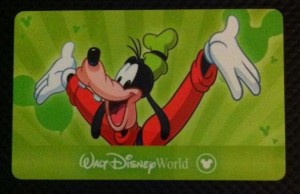 Wow!  It's like the perfect storm of Disney vacation planning.  Today (a bit later than this post will run) we'll be making some critical, major, life and death (okay, that's a bit of an exaggeration) decisions that will have a major impact on our Disney-ness for the next year!
Today's the day our 60 day FastPass+ booking window opens – not gonna lie, it's stressing me out a bit, but I'll be okay.  My plan is to hit morning Extra Magic Hours each day they're available (I know!  Some of you guys swear they're not worth the trouble of getting up early, but we're still doing it) then hop to a second park later in the day when the standby lines are too long at the original park, using our precious (measly) three FastPasses at the second park.  I will let you know tomorrow how this FastPass selection scheme works for me and if I score the exact FastPasses I'm after.
The real kicker is that TODAY is also the day we can book the Summer 2015 Disney cruise we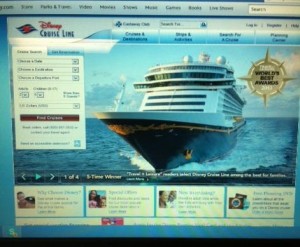 intend to take.  Finally after years and years, we've reached the GOLD level of Castaway Club (Disney's "frequent sailing" rewards program) so we can book a day ahead of the general public.  Since Disney Cruise Line just announced YESTERDAY their 2015 summer cruise itineraries, I've scrambled around, texting The Fam, combing the internet and trying to figure out exactly what we want.  I believe, unless the sale of a kidney will be involved to finance the trip, we've decided on one of the Norwegian Fjord cruises sailing from Copenhagen, Denmark in June.  The Baltic cruises were initially what we thought we wanted, but now we're nervous about booking a vacation with Russia on the itinerary.  What do you think?
Last bit before I go get busy with the bookings – A cautionary tale for you if you've got an upcoming trip to Walt Disney World.  We thought we had it all under control with downloading the My Disney Experience app and linking The Fam – we had no problem whatsoever making our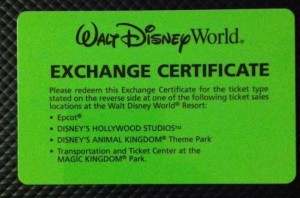 ADRs (Advance Dining Reservations) at the 180 day mark.  The problems started when we bought tickets.  Raymond ordered two annual passes (the two of us are going back to the World in October, AP's were the most economical choice for us) and 6-day park-hopper passes for Megan and Joseph.  Easy-peasy, right?  Yeah….no.  Due to the daily purchase limit on a debit card, Raymond knew to order the tickets in two separate purchases on two different days.  No problems with that.  Mail comes Saturday and Raymond's AP is there (in the form of a card called an "Exchange Certificate").  We try to link it to Raymond's Disney account and……nope.  Already linked to someone else (which is actually also Raymond, but he can't access the ticket).  So, I spent an hour on Sunday morning with the Disney IT support line getting it all straightened out.  Or did I?
Monday in the mail – my "Exchange Certificate" and Megan's park-hopper arrive…what?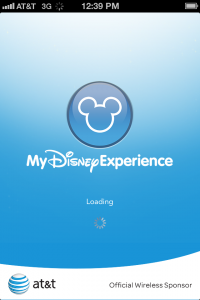 Joseph's ticket is no where to be found.  It required two more calls to the IT line and one call to the ticket line to resolve the situation.  That's 4 calls in 3 days in case you lost count.  Especially weird was that on Sunday after I got off the phone with IT support, Raymond's ticket was clearly attached to his account, but by Monday had disappeared again.  Now, every single person we spoke with was delightful and mostly quite helpful (except for Raymond's vanishing ticket) – our confidence in the "system" is now a tad tarnished and I think understandably so.
Okay then, off I go!  FastPass selecting and cruise booking!  Keep your fingers crossed, please.  Tomorrow I'll share the grand plan for May's trip, so get your critique hat out and dusted off – I'll be wanting your feedback!  I'll let you know if the Fjords of Norway are in our future as well.  Wish me luck!