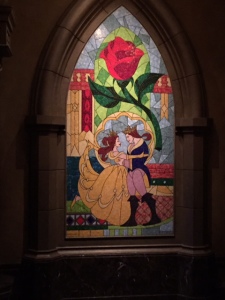 I've been trying to imagine what it would be like to plan a Walt Disney World vacation for the first time.  How overwhelming!  With no prior experience to draw from, choosing a resort would be exciting, but really and truly challenging!  At the 180-day mark, when the Advance Dining Reservation (ADR) system opened up for my first visit, I think I'd have a terribly difficult time selecting any, much less several, places to eat!  I like food and Walt Disney World has some truly wonderful restaurants!
Thought for Food – Choosing a WDW Restaurant
Quick service counters, snack carts, signature dining, World Showcase kiosks…so many choices, so little time!  I mean, unless vacation will last months and funds are unlimited, some tough decisions will need to be made.  The first decision has got to be whether or not any Table Service, Signature Dining, or Dinner Shows will be on the agenda.  Booking those reservations six months in advance may seem completely ridiculous (I got used to it, you can too), but it's seriously necessary if any particular dining experiences are on your must-do list and you want to pick the day and time.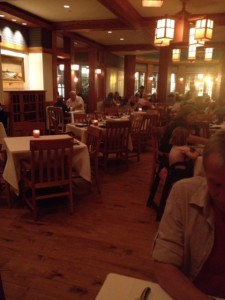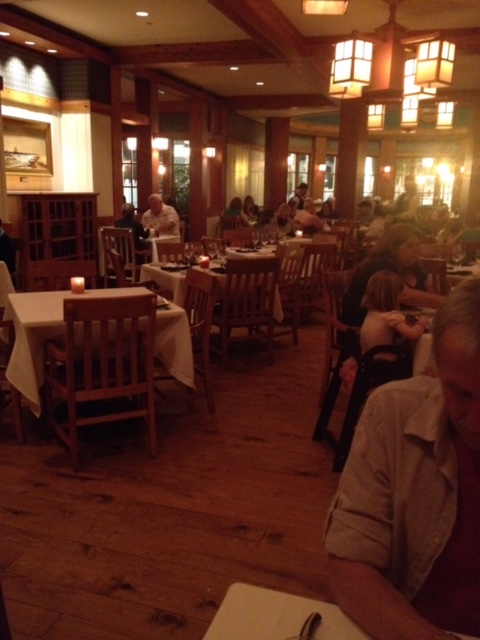 In the Table Service or Signature Dining categories, these three:  'Ohana (Polynesian Village Resort), Be Our Guest (Magic Kingdom), and Le Cellier (Epcot World Showcase, Canada Pavilion) are constantly in extremely high demand.
My two cents:
'Ohana is a very popular, all-you-care-to-eat, Brazilian Barbeque-style family restaurant.  It's worth the hype, give it a try.  There's little chance you would ever get in without an ADR – this place is awesome for a Magic Kingdom day.  Catch the monorail, eat, and if you're up for it, head on back for Wishes or the Main Street Electrical Parade…or even just a few more rides and attractions.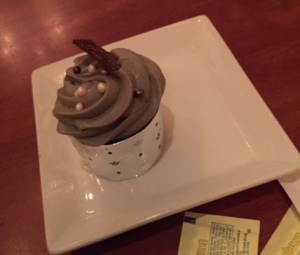 Be Our Guest – Also for a Magic Kingdom Day.  You should try very hard to get either breakfast or lunch reservations because the very best thing this place has going for it is the décor.  Don't misunderstand me – you really need to see Be Our Guest if you liked Beauty and the Beast even a little.  This is the most incredibly themed restaurant I've ever seen and I loved the details in each room.  That being said,  dinner is over-priced and over-hyped.  (Full review here.)  Save those dinner Table Service credits or dollars for tastier fare. NOTE:  The FastPass referenced in my review has been discontinued.  Advance Dining Reservations at Be Our Guest are now accepted for breakfast, lunch, and dinner (breakfast & lunch are quick-service, dinner is table service).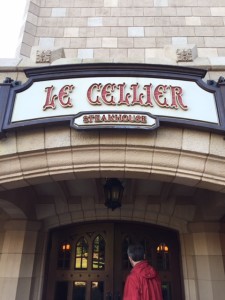 Le Cellier (Epcot) – for the money (or the two-table-service-credits), there are MANY better places to eat a steak.  I'd pass and not feel a smidge of regret if I were you.  I've eaten many a meal in Le Cellier, but the past couple of visits did not measure up to earlier great experiences.  The dining room is crowded and the tables are extremely close together, the food is okay, but not a good value.  If you want alternatives, leave a comment and I'll suggest some other choices. (Yachtsman Steakhouse at the Yacht Club would be at the top of my list.)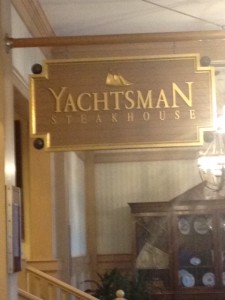 Back to planning – Most quick/counter service meals can be planned (but usually, except for Be Our Guest, cannot be reserved) in advance.  You can pre-screen places based on reviews, menus, or dietary needs OR, you can just go with what's nearby when hunger strikes – an excellent option for non-picky or diet-restricted families.  I love go-with-the-flow opportunities, but I try to keep places I'd like to try in mind.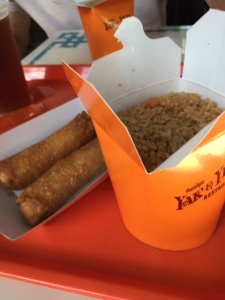 One last thing – I know I've been talking about the importance of making dining plans, but please do not let a little thing like the inability to get a reservation at a particular restaurant ruin your vacation!  In the grand scheme of things, Walt Disney World is so fantastic, you need not count on a particular dining experience to make or break your trip.  Don't hesitate to ask me if you need more info – you know I've got opinions to spare and will be happy to help you any way I can.  Detailed information on the Disney Dining Plan options can be found here.
If you've been to Walt Disney World before, what's your best tip on planning where to eat?