Disney Cruise Line ships are gorgeous with well-appointed and above average-sized staterooms.  Castaway Cay (Disney's private island paradise) is absolutely amazing.  Disney Cruise Line's award winning service and top notch amenities for all ages can't be beat!  Yes, all of that is what keeps us coming back – Raymond and I are looking forward to our eighth Disney cruise and our first voyage on the Fantasy later this year.  But when I think about Disney cruises, I often find myself remembering particular, small details.  I've compiled a few for you here today…
10 Little Things to Love About Disney Cruise Line
Bath Products – I'm not alone here.  The interwebs are crowded with fellow fans (this article is great!).  The H2O line is awesome and makes us feel pampered.  The fragrance of those soaps, lotions, and shampoos brings back such happy memories!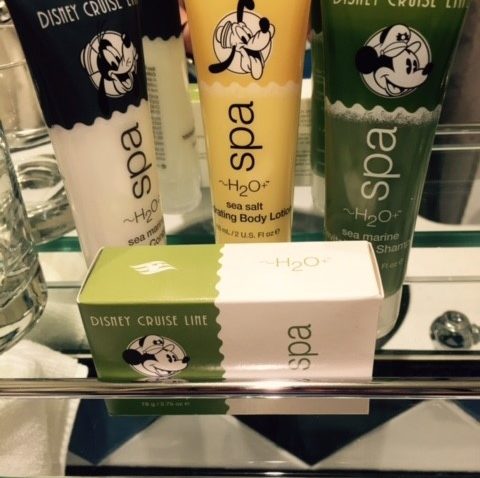 Towel Animals – Those stateroom hosts are artistic geniuses!  Leave for dinner and a show, return to your room and voila!  It may be a swan or an elephant.  It could be a rabbit, monkey, or lobster – that is what's so fun about those towel animals – you never know what it will be!  They're always adorable and are waiting every evening with your Personal Navigators (schedules, news, etc.) for the next day.  And chocolate.  There's chocolate, too!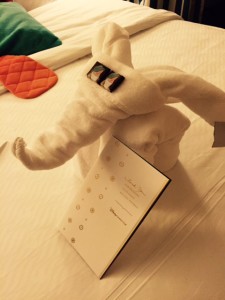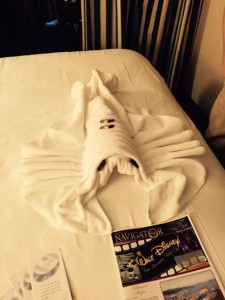 Entertaining Dining – Disney's rotational dining is unique.  Each evening you (and your wait staff) visit one of three completely different, creatively themed restaurants.  The menus change along with some of the Disney magic in each location throughout your cruise – makes for some very special and memorable dinners.  Besides the themed dining rooms, the ships' casual, quick-serve windows are fun in their own way, too.  From pizza to sandwiches, soft-serve ice cream, breakfast items and fresh fruit – there's always something available when you're feeling hungry (and even when you're not).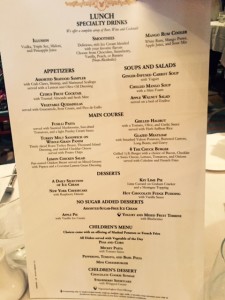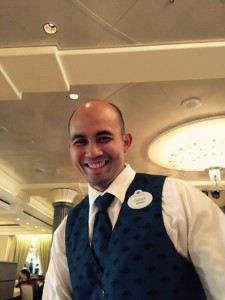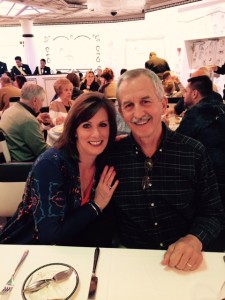 Multiple Theaters – Want to watch a movie or a live show?  The Walt Disney Theater becomes THE place to be every evening (two shows a night) for Broadway style entertainment.  Seriously, the shows are fantastic!  In the Buena Vista Theater, classic favorites and the latest movie releases are shown daily – an especially fun activity on at-sea days.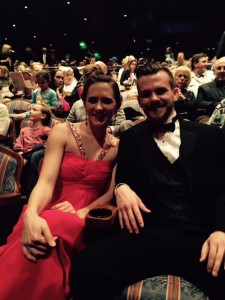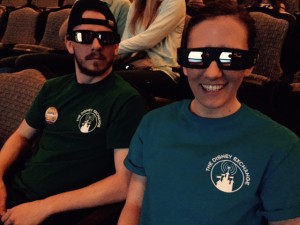 Mixology, Cooking Demonstrations and Animation Classes – Whatever you're interested in, there's something for everyone.  Kids may have their own onboard clubs, but adults and families have plenty of choices for group activities.  Now that our children are adults, we like to attend a mixology class or martini tasting together (upcharges apply), check out a cooking demo by some of the ships' amazing chefs, or learn to draw a favorite Disney character.  There are so many choices, it's hard to fit it all in!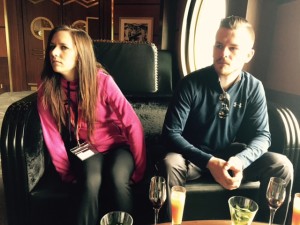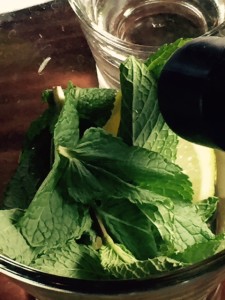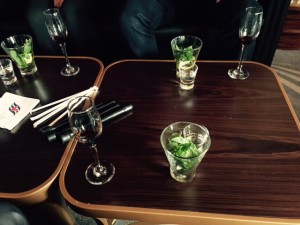 Live Music – It's available here and there throughout each cruise and includes performances by musicians like violin and piano players and small bands.  One group in particular stands out in my mind.  It was on our cruise in Norway aboard the Disney Magic.  The group performed Irish music in one of the ship's pubs (O'Gills) and they were amazing.  We became regulars at their evening show and ending the day with excellent music in a low-key, relaxing way was absolutely perfect.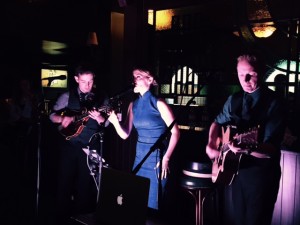 Door Magnets – While I love personalizing our stateroom door with my own magnetic décor, I also love seeing all the fun, creative ways everyone else does as well.  Store-bought or homemade, there are magnets galore and I love walking around exploring door decorations.  Gives me ideas for next time.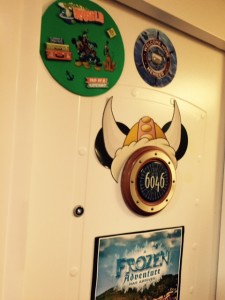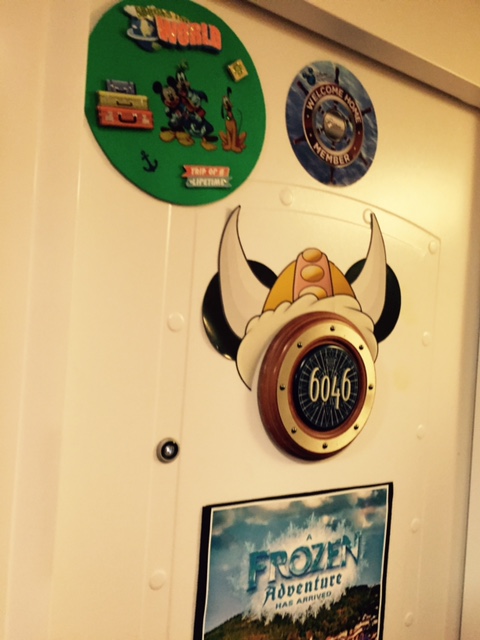 Fancy Finishes – From light fixtures to carpeting, railings to artwork – every detail on a Disney ship is unique and special.  If you take the "Art of the Theme Show Tour" you can learn quite a bit about what it takes to make ships designed to the Disney standard.  This tour is kid-free and at no extra charge and it made us look at the ship with new appreciation.  Very cool.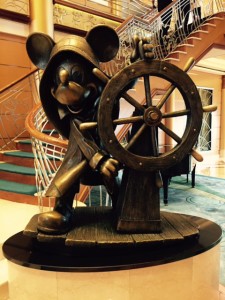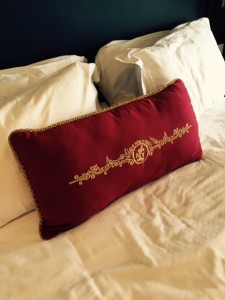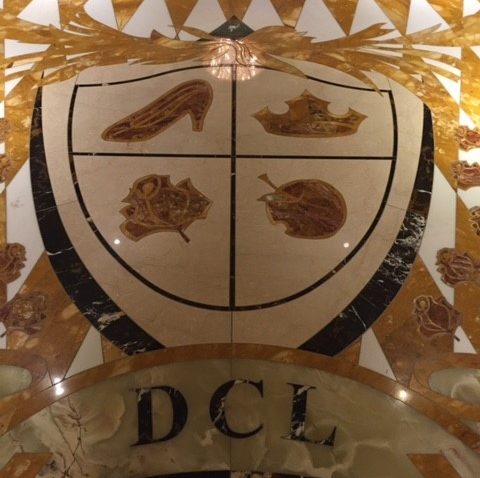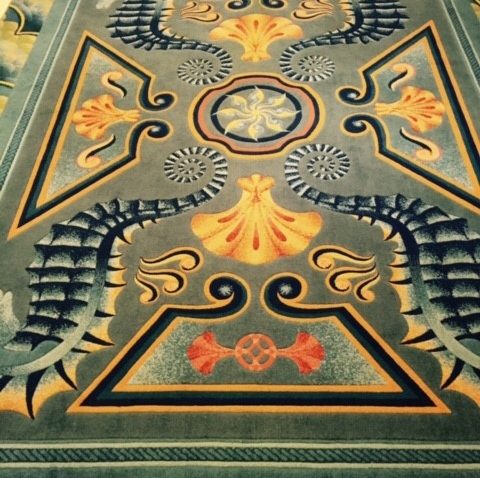 Castaway Club Gifts – After your first Disney Cruise, you're automatically enrolled in the cruise line's Castaway Club.  Every time you take another cruise, there's a gift waiting for you in your stateroom.  We love this perk and have found the gifts thoughtful and of great quality.  Last year we received a large beach bag with some goodies inside and were happy to have it for our stop at Castaway Cay.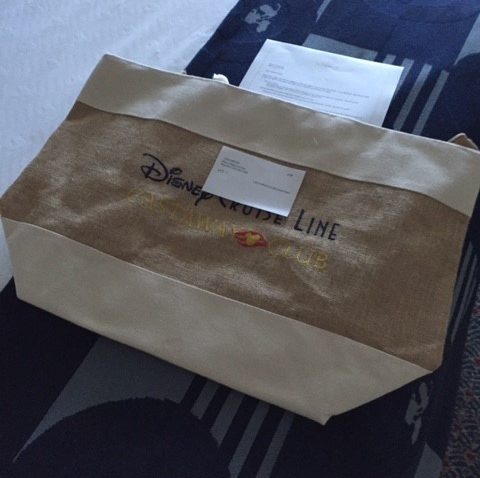 Pin Trading – I should have outgrown this by now (ha!), but I'm still up for some serious Disney pin scouting from time to time (as is the rest of The Fam).  The ships have scheduled pin trading times and we've found some of our favorite pins during those events.  During the last one we attended, the ships officers had lanyards full of pins and as they traded, their lanyards were refreshed from time to time.  We found some pins we'd been looking for and some we'd never seen before.  Go prepared with some pins to trade so you don't have to buy them on the ship.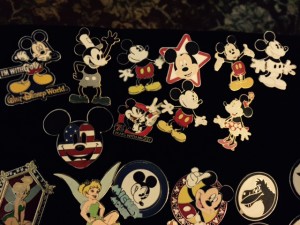 This is but a small sampling of what we enjoy so much about Disney Cruise Line!  Most of all, it still feels like a Disney vacation (even without theme park attractions).  Have you sailed on Disney Cruise Line?  What did you like most about your experience?