Sometimes (shout out if you're with me here) when you're making FastPass+ selections, something comes up that had never been on your radar before.  A ride or attraction that you'd never considered shows up as a suggestion along with two others that you are excited about.  If you, like me, have multiple visits to that park planned on vacation – this new, untried attraction causes you to stop and think…what the heck?  Why not!  Let's give it a whirl.  Such was the case with us a few months back when Raymond and I were at Walt Disney World and I booked a FastPass for a most unlikely choice…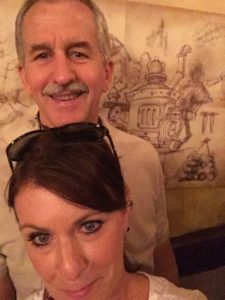 Who Would Love Enchanted Tales With Belle?
Yes, two mature (a.k.a middle-aged) adults visited this marginally popular Fantasyland attraction in Magic Kingdom.  While we were soaking it all in, we decided that this attraction has definite appeal for a certain subset of Disney fans.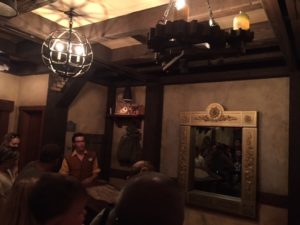 Pre-school through about age 8 – This is a kid-friendly attraction!  Little ones who like Beauty and the Beast and love story-time will be happy with this attraction.  It's not scary and includes familiar elements of the story while encouraging audience participation.  Shy people or folks like us who just want to see what's going on without becoming part of the action are also completely welcome and made to feel at ease.
Diehard Belle fans – Sure, there are plenty of familiar characters involved, but Belle is the star of this attraction and she's everything you hope she'll be.  Gracious, humble, and in her gorgeous gold ball gown.  What more could fans want?  You can get up close for a picture even.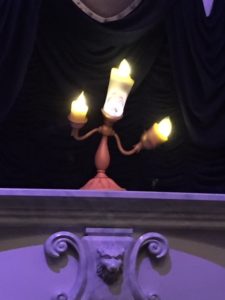 Anyone who loves Disney's magical special effects – Belle's the star here, but the "enchanted" part really adds to the experience.  This is Disney at its best – if you love Disney details large and small, Disney magic at its finest, you've got to experience this attraction at least once.  While we've only been the one time, I want to go back just in case I missed something the first time.  The technology in Enchanted Tales With Belle is excellent and should be part of all future Disney attractions!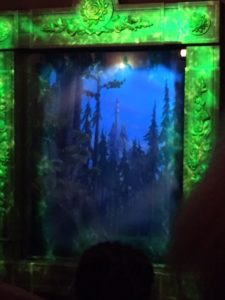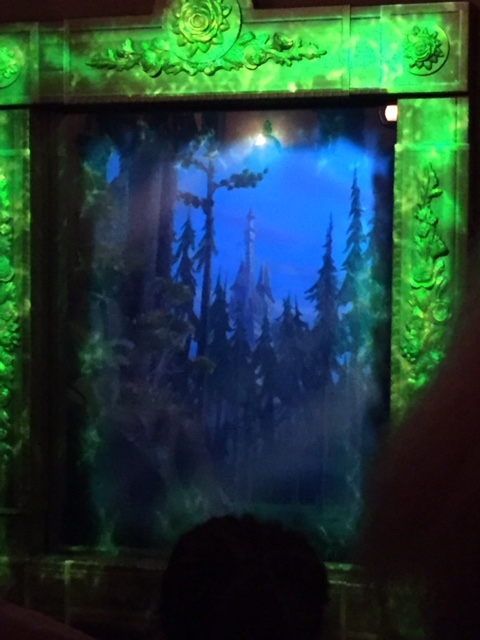 Are you a fan of Enchanted Tales With Belle?  What do you love about it?  If you've never experienced it before, I encourage you to give it a try!