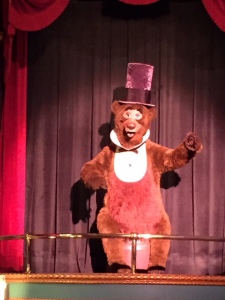 You know I love a Friday Five and today's no different.  I have, at any given time, about 27 blog post ideas running around in my head vying for attention, but this one was completely off the radar and sprung up out of nowhere!  In my Disney geek-ery, I usually shout from the mountain tops (like Expedition Everest, Space, Splash and Big Thunder Mountains) about those E-Ticket attractions that (most of) you and I find irresistible.  But what about the less popular stuff?  What makes my little heart pitter-patter among the non-headliners?  You KNOW you've got at least a couple of favorite rides that you have to fight for – nobody understands the passion, it's yours and yours alone.
Disney Attractions I Love (More Than I Should)
The Seas With Nemo and Friends (Epcot) – I have no explanation other than I'm crazy about pretty much any and all omnimovers.  Combine that with how much I have always loved Finding Nemo and I'm dragging my family aboard a clam-mobile on every single visit!  There I ride, sitting on the edge of my…what…mollusk-innards?  Soaking up the tiny details and listening to the comments by my favorite Nemo characters as we glide along.  I love this thing!  Don't try to talk me out of it.  Just get in the clam or get out of my way.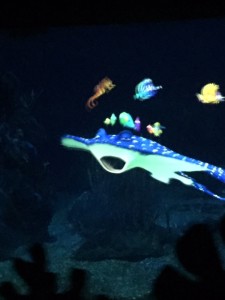 Primeval Whirl (Animal Kingdom, Dinoland U.S.A.) – About the most ridiculous attraction in all the World, right?  Wrong!  For me, it's not too fast, not too spin-ny, not too jerky – just a big bunch of weird fun.  The vehicle is like something the Jetsons would own, the queue is akin to waiting in a cartoon.  If I could explain this ride's magnetic draw, I'd break the spell and avoid the ridicule.  I. Cannot. Resist.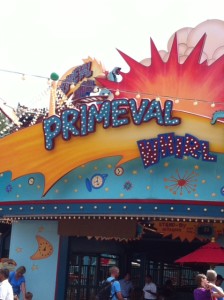 Country Bear Jamboree (Magic Kingdom, Frontierland)- I blame Curtis Stone (Geekin' on WDW Podcast) for my semi-newfound addiction to the Bears.  I wouldn't have made a visit to this ride ever-for-the-rest-of-my-life but for Curt waxing poetic about its allure.  If you avoid over-analysis of certain song lyrics and just enjoy the Wild-West-Saloon style of entertainment, you're bound to notice the genius of this particular brand of Disney magic.  Seriously, I love the bears…baby Oscar in particular.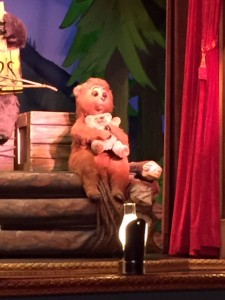 Jungle Cruise (Magic Kingdom, Adventureland) – Cheesy, eye-rolling, sheer perfection in pun-delivery.  What's not to love?  From the queue's announcements to the names of the boats to the unbelievably adorable animatronics, this attraction's got a lot going for it.  Add comic artistry in the form of boat captain commentary and this ride is hard to beat!  No, really!  Where else on earth can you experience the backside of water?  Classic Disney fun!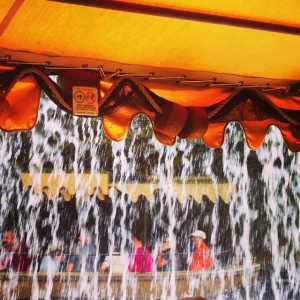 Gran Fiesta Tour Starring The Three Caballeros – I'm stealthy about this one.  I act all nonchalant about going into the Mexico pavilion in Epcot.  It's not a family favorite, but I'm getting on this ride if I can manipulate the situation properly.  I love Donald Duck!  He's my favorite character (in case you hadn't heard) and I'm going to check times for possible Fiesta Donald meet-and-greets when we're in Epcot.  Once we've paused at the Mexico pavilion for my moment with Donald, I'll just casually suggest we take a small detour and hit the Gran Fiesta Tour.  Works every time.  The chances of my family reading this today are slim, so shhhhhh.  Don't ruin this by telling them.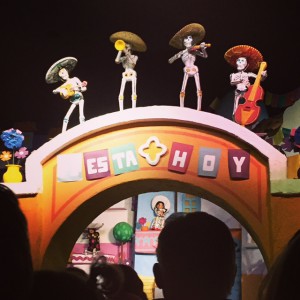 Now you go.  Which not-so-popular attractions are your own personal favorites?