When there's something new at Walt Disney World, be it restaurant, show, attraction, or lounge, we are anxious to check it out!  Recently we had the opportunity to stop in for refreshments at two new (to us) Disney pubs – Trader Sam's Grog Grotto (Polynesian Village Resort) and Jock Lindsey's Hangar Bar (Disney Springs).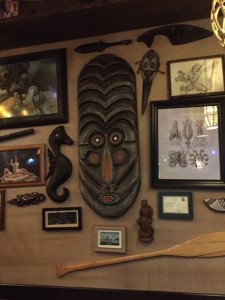 Since we were staying at the Polynesian in the new DVC Villas, we hit Trader Sam's first. Having heard it was small and filled up fast in the evenings, we decided to get there right at opening time (4:00 pm).  It is indeed very small – a hole in the wall almost literally.  It's located behind an unassuming door near Captain Cook's on the ground floor of the Great Ceremonial House.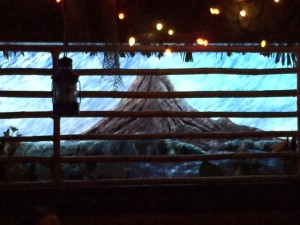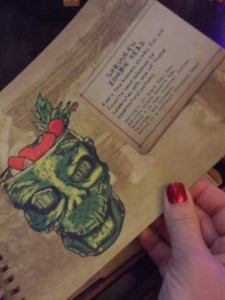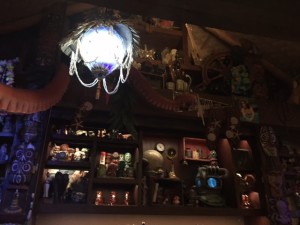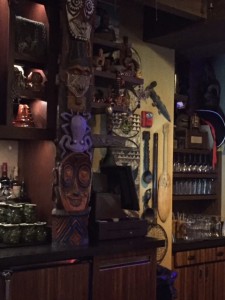 We ducked inside and were immediately impressed by a million details and no small amount of ambient noise.  It's dark inside and feels very closed-in due to the many artifacts and items used to create the theme.  The bar was wide open, so be bellied on up and took our seats.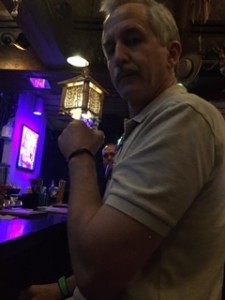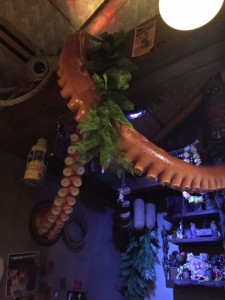 What to order?  The menu was large and contained a wide variety of drink choices as well as some delicious sounding snack options.  I wanted a specialty drink, but knew that some of them could be quite pricey, so I chose the relatively economical Polynesian Pearl.  Raymond ordered the Kona Beer Flight and we decided on the Pan-fried Dumplings with Soy-Sesame Dipping Sauce to snack on.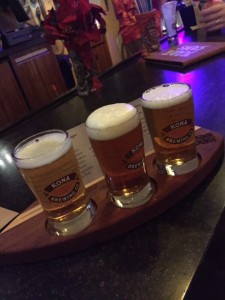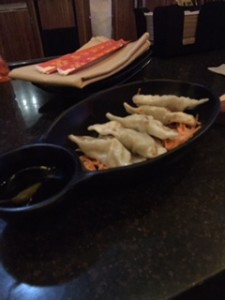 Like many of the signature drinks, the Polynesian Pearl was made with quite a bit of ceremony and flair (no spoilers here).  Raymond's beer flight was delivered in the customary way.  Not a fan of mixed drinks, I wished I'd have ordered something with fewer ingredients than the Pearl, but I enjoyed the presentation if not the actual drink itself (I did keep the drink container, but consumed less than half the contents).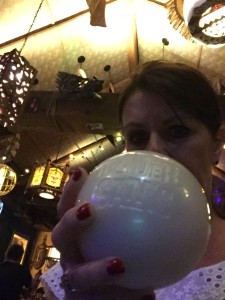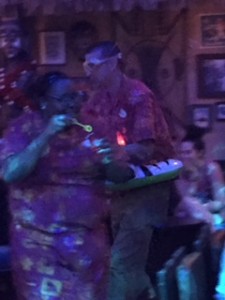 The dumplings were very delicious.  Our take-away?  Service:  Adequate, not overly friendly. Mixed drink: so-so.  Beer flight: thumbs-up. Snacks: A-OK!  Atmosphere:  Cave-like and noisy from both people and special effects.   (Read all about Trader Sam's theme and backstory plus many more details here.)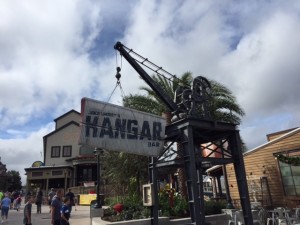 We found Jock Lindsey's Hangar Bar just opening for the day when we happened to have a few spare minutes before our lunch reservation at Morimoto Asia.  Upon entering, we found a bright, very well-themed lounge with soaring ceiling, smiling servers and plenty of seating.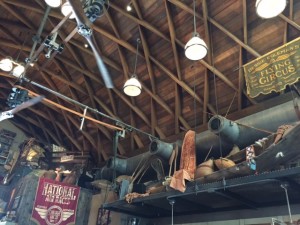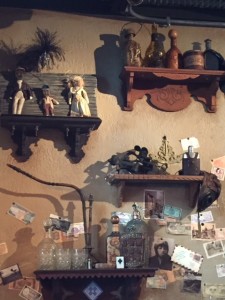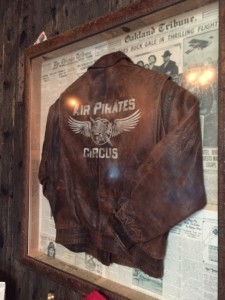 Like Trader Sam's, the details are absolutely incredible.  We became totally immersed in the theme.  Also like at Sam's, seats at the bar were open, so we sat on down and were immediately greeted by our very friendly server, "Howdy" (a nickname she was given due to being from Texas).  She was full of interesting facts about the bar and was ready with suggestions about what we should order to eat.  When we told her we'd just stopped in for a beer and were headed to lunch across the way at Morimoto Asia, she was happy to offer her recommendations on what we might like to eat there.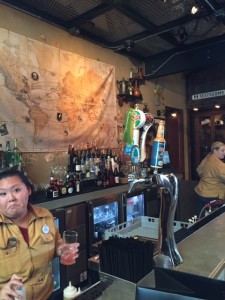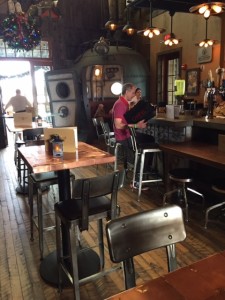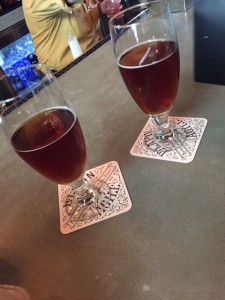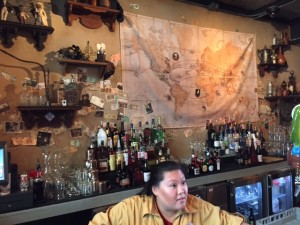 The menu is an entertaining book full of clever add-ins along with the bar's selection food and beverages.  We ordered Orlando IPAs and, since there was hardly anyone else there, I wandered around looking at all the neat stuff – and there are a LOT of cool artifacts.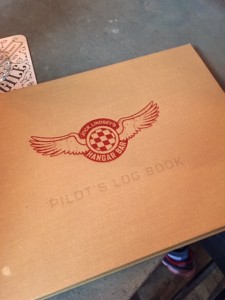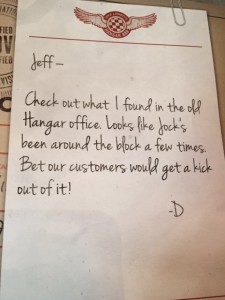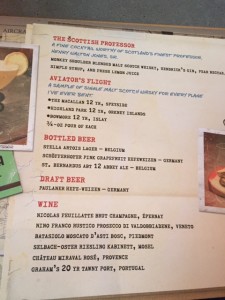 Again, no spoilers – you really need to see this place and discover all the fantastic surprises for yourself!  It's sort of a cross between a museum and a hoarder's garage, but the combo definitely works!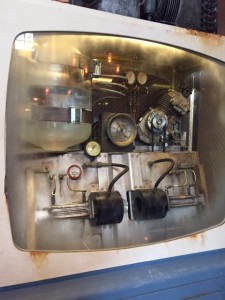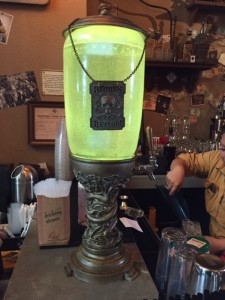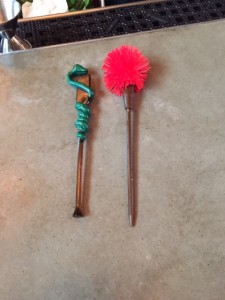 Between the two…Trader Sam's Grog Grotto or Jock Lindsey's Hangar Bar…which one do we most want to visit again?  It's Jock's, absolutely.  The atmosphere, service, and overall experience trumped Trader Sam's (our opinion).  While we enjoyed both locations and were pleased with how well-themed and kind of funkily (is that a word?) retro they both are.  Jock's left us wanting more and we are even now planning how to squeeze in another stop there on our next Walt Disney World vacation (two weeks to go!).
Have you been to Trader Sam's or Jock Lindsey's?  I'd love to hear your thoughts on them!