If you've been to Disney's Animal Kingdom, you're probably very familiar with Gorilla Falls Exploration Trail and the Maharajah Jungle Trek.  Were you aware there's a third and often ignored trail?  There IS!  And I'm here to tell you, when the crowds get crazy, it's a great place to escape!
Disney's Animal Kingdom – Quietest Little Corner
We'd been to Animal Kingdom dozens of times and still did not notice the Cretaceous Trail in DinoLand U.S.A. until last December during Christmas week when the park was so crowded we could barely move.  Raymond, Joseph and I were working on our Wilderness Explorer badges when two of us became distracted by unusual flora.  As I'm rarely distracted by any type of plant life unless it's edible,  I wasn't even a tiny bit curious.  Not wanting to get left behind however, I followed the guys into the trees and found myself on the Cretaceous Trail.  And we were alone.  Thousands of people in every other section of the park and we'd discovered peace and quiet!  And some other stuff, too.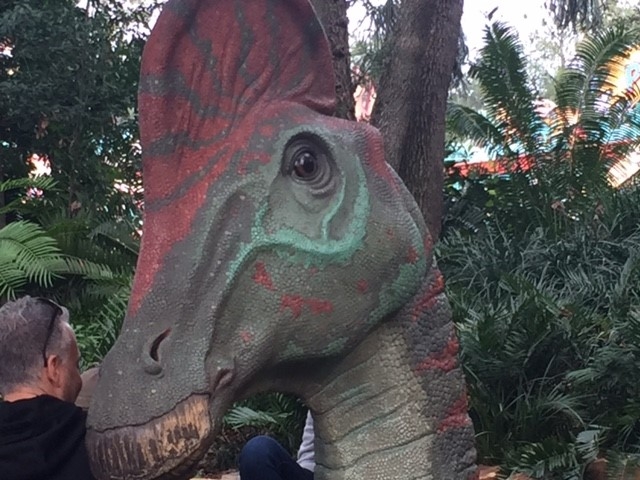 The Cretaceous Trail is short and has no live animal exhibits.  It exists to teach guests about the plants and animals alive today that survived (or can be traced back to) the Cretaceous period.  It's short and seemingly unpopular.  The beauty of this area is the soaring, unique landscaping.  Once brought to my attention, I had to admit, the trees and shrubs and whatnot were pretty cool.  There are also some dinosaur figures here and there and benches available for folks looking for a place to rest.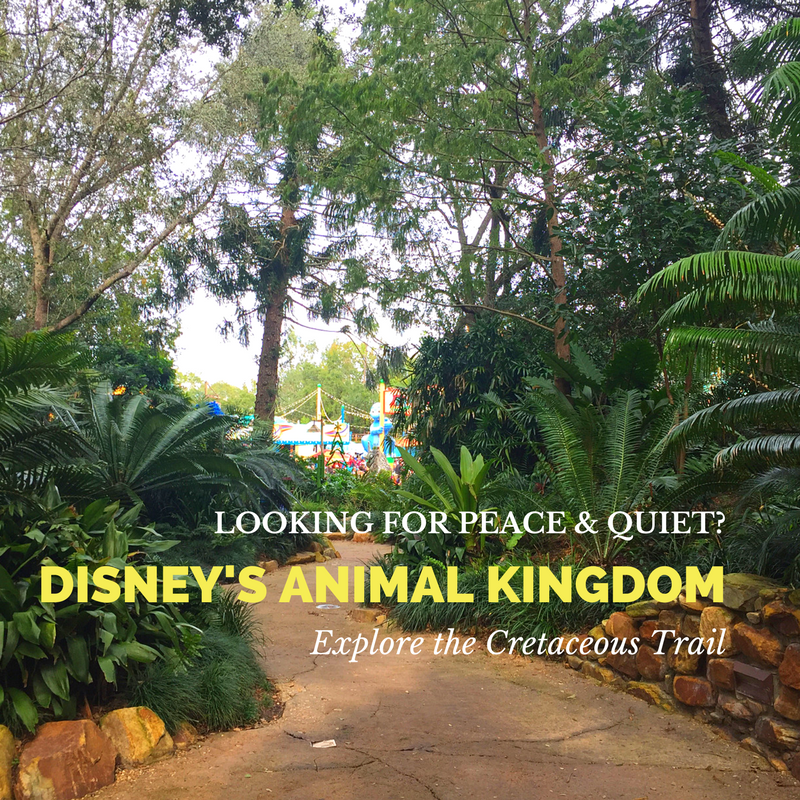 Why visit the Cretaceous Trail?  I'll give you five great reasons…
Your baby is asleep and you'd like to keep it that way OR you want to let a little one stretch their legs in a crowd-free area.
You love unusual plants.
You need a break from people.
You're an aspiring paleontologist.
You're dragged there by family members while you're trying to earn Wilderness Explorer Badges.
Have you been to the Cretaceous Trail?  If not, it's close to the pillars for Dinosaur, so next time you're over in DinoLand, you should take a minute (literally) to check it out!