Who doesn't love a good Disney vacation adventure? We always try to pack in as much action-packed, fun-filled excitement as we can.  We've been zip-lining, scuba diving, sea kayaking, hiking, mountain biking, and more.  After we booked our West Coast Cruise from Vancouver to San Diego, I poured over the available excursions for our stop in Astoria, Oregon.  When those nice folks from Disney Cruise Concierge services called to help us book activities, we knew what we wanted.  A bicycle tour!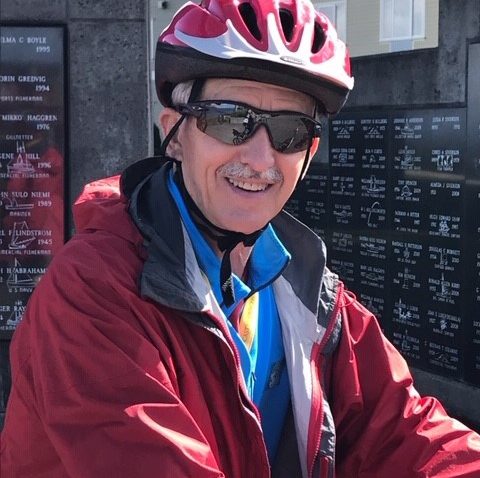 Disney Cruise Excursions – Bicycling in Astoria, Oregon
As we sailed towards Oregon, the weather forecast was not favorable at all.  Chilly (to us, anyway) and with rain predicted, we weren't even sure the excursion would still be on.  When we woke up that morning, things had turned around.  The day was sunny and, while not exactly warm, was very comfortable.  We booked the early adults-only tour so we'd have the afternoon to explore.  After breakfast, we met up with our tour group and walked off the Wonder into Astoria.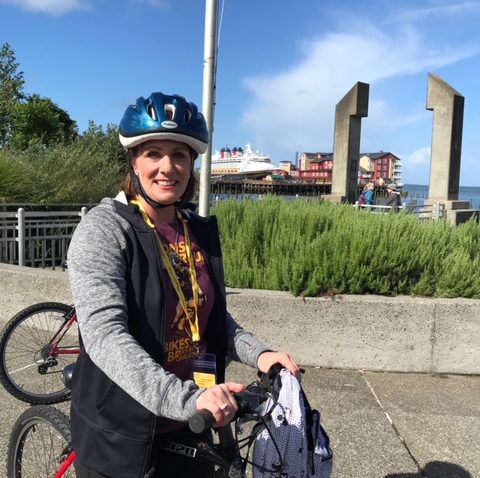 Local vendors and artists had set up tents in a festival-like market and we passed a variety of wares on our way to the tour's meeting area.  A selection of well-used bicycles awaited and we quickly chose our rides and fastened on our helmets.  Our tour guides introduced themselves as Ronni and David.  Ronni took the lead and we started out right away with the early history of Astoria.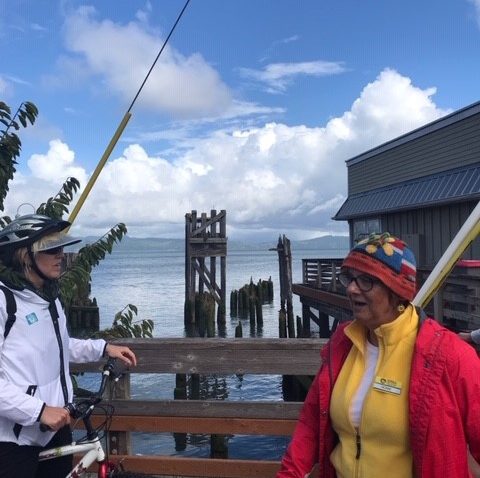 Once dominated by canneries, the waterfront bore evidence of a once bustling fish-processing industry.  Our tour moved into town, past historical sites and museums – all the while Ronni shared stories about each location which kept the tour interesting and educational.  Best of all, there were absolutely NO hills to climb.
Tour Highlights
There were two parts of the tour I liked best.  The first one was seeing sea lions outside of a zoo.  These guys were fascinating and I could have watched them for hours.  All males, congregated on and around some boat docks, they were piled on every available surface and on top of each other.  Just like in Finding Dory, there was a "Gerald" whose every attempt at finding a basking spot was rebuffed by shouts of, "OFF! OFF! OFF!" Noisy, funny, and so interesting!  I was delighted.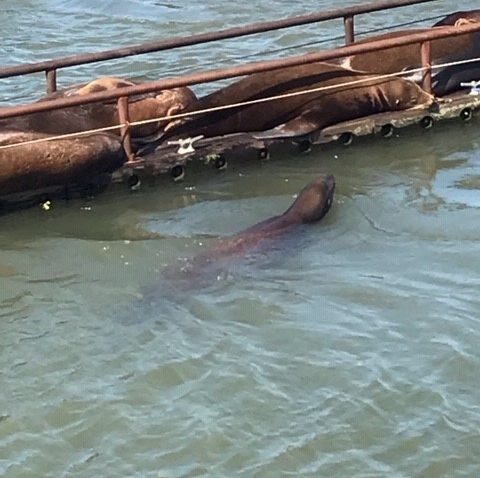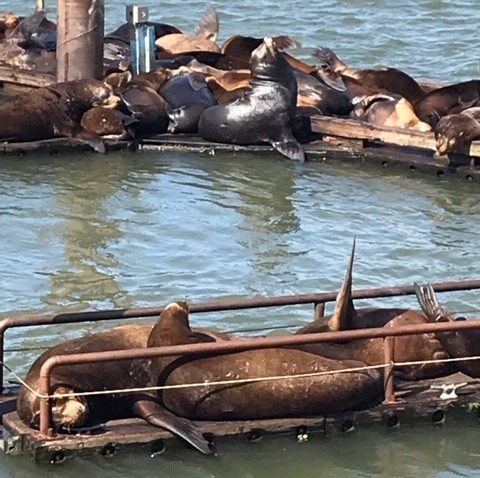 The other highlight was visiting Fishhawk Fisheries.  The owner of this fish-processing establishment welcomed us inside where we watched fresh fish being cleaned and learned about the different types of fish processed there.  Our group was then invited up to the owner's office (what a view!) for snacks of fish dips, of course, with veggies and chips.  While we ate, we listened to stories of Astoria's past and present dependency on the fishing industry.  This was interesting and a very special, unexpected treat!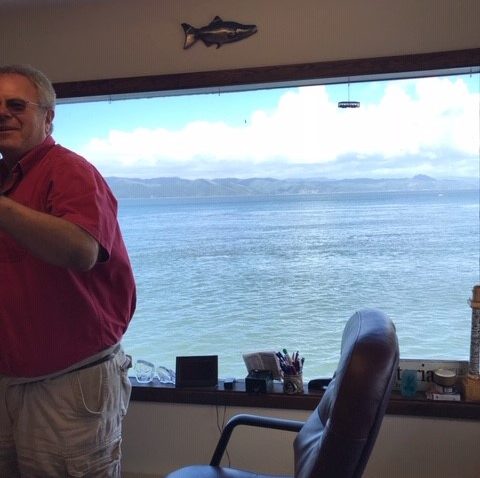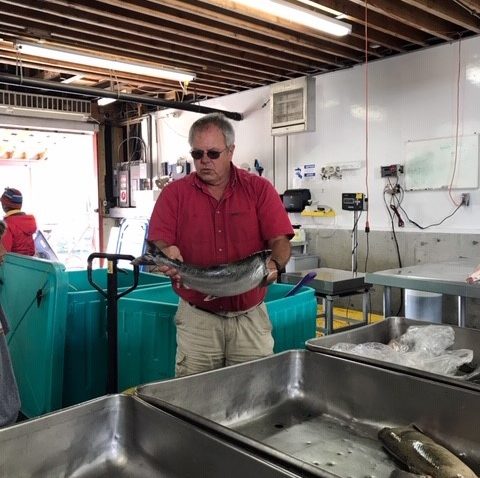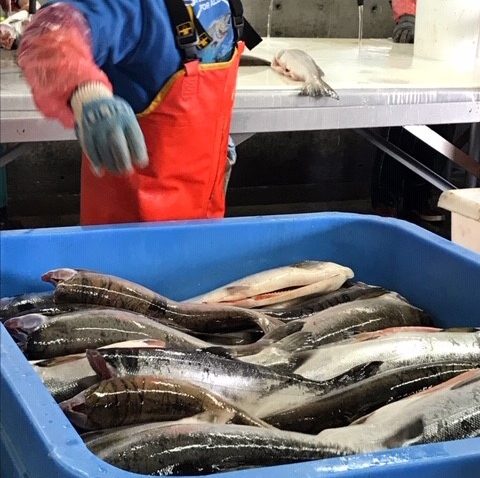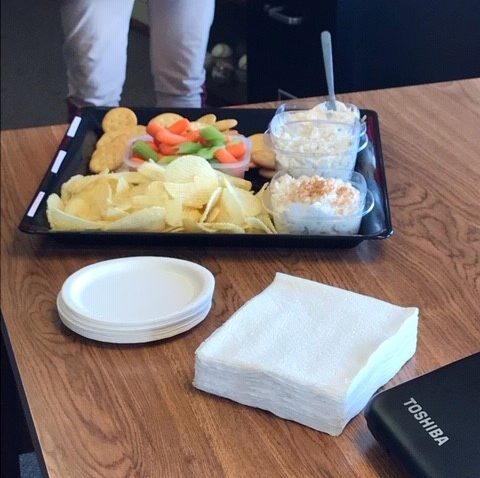 To end the tour, Ronni (tour guide and Astoria's only meter maid) brought us all safely back to the pier where those booths were set up.  I asked her what was being offered and she described different wares.  I was not surprised to learn that she is also an artist specializing in pet portraits and had her own booth set up nearby.  Missing Junior as I was, I found the prospect of having his sweet little face immortalized on canvas irresistible.  A few weeks later, Junior's portrait arrived and is the perfect souvenir from our fun and memorable bicycle tour of Astoria.