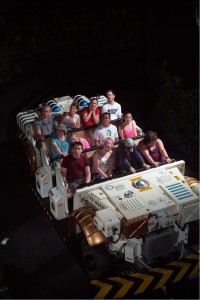 Love is patient and kind, right? Love is about sharing and compromise, giving and taking. This applies even on vacation. Because you're here with me, you know I'm talking Disney vacations specifically – and never have I found a place with more opportunity to practice showing love than at Walt Disney World. It's not easy sometimes to step outside your comfort zone and take one for the team. For today's Friday Five, I'd like to help you…
Show Your Love at Disney World!
Wear It:  Push aside any thoughts you might have of looking silly, childish or stupid – if your family wants to wear matching t-shirts, Earhats, or all-inclusive, themed costumes for Mickey's Not So Scary Halloween Party, do it! For sure you won't be alone and you might just enjoy yourself even more.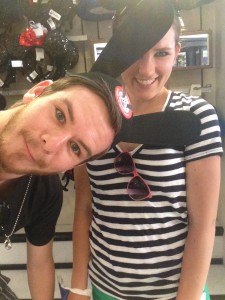 Ride It: Unless you have a medical condition that would prevent you from being physically able to enjoy a ride or attraction safely, don't knock anything until you try it. If your family wants to go, please don't stay behind because you don't think you'll like it. This is about making family memories. Together!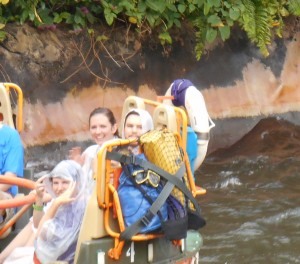 Wait For It: If you don't have any patience for waiting, figure out how you're going to deal with waiting at Disney World because wait you will! If a member of your family suddenly wants to add parade watching or princess meeting to the agenda, give it your best try! A little research ahead of time will clue you in on where the best and worst waits are – choose your FastPasses accordingly.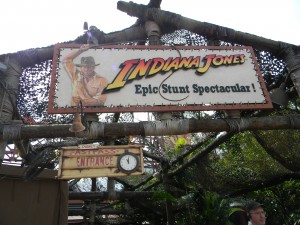 Stop For It – The view is different for everyone and magical details and surprises are everywhere. Unexpected delights will spring up from time to time and someone will want to stop and check them out. Pay attention and share the moment of awe and discovery. Maybe there's a giant peeking into the shop you're in. Maybe there are footprints in the walkway. A door might suddenly open to reveal a surprise.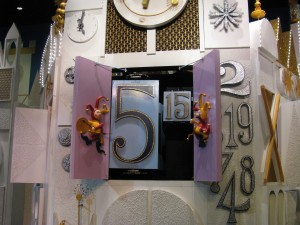 Go Along With It – Get over yourself! Nobody needs to be "that guy". The one who won't pose (and smile) for pictures with characters or sits glumly at a character meal. You should be trying to be a part of Enchanted Tales With Belle.  Wave at parade characters, visit with Cast Members, play along with your server at Whispering Canyon or 50's Prime Time Café – let yourself be part of the magic! Your family will love it and you might love it too.
What's your favorite way to show love to your family at Walt Disney World?