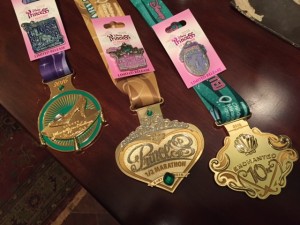 19.3 miles, two days, tons of Disney fun!  There's nothing quite like a runDisney event for combining all the elements of a well-coordinated race with all the magic of Disney.
RunDisney Race Recap – Glass Slipper Challenge 2016
Last year during the 2015 Princess Half Marathon Weekend, I completed my first three runDisney events (Frozen 5K, Enchanted 10K and Princess Half Marathon) and vowed immediately to return this year.  Lots of things were the same, a few were different, and all of it made me begin planning for 2017.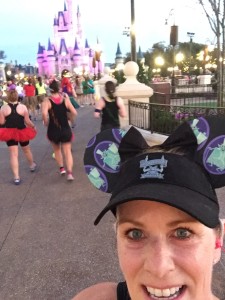 What was the same?  The race courses for the 10K and half marathon (I skipped the 5K this time), the abundant Disney characters, and the absolute precision with which every aspect of each event is coordinated.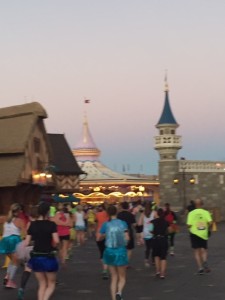 You can count on consistency of delivery – Disney races are expensive, yes, but Disney goes to great lengths to make sure runners have all the necessities and plenty of extras for a great time.  Safety first, announcements along the course warn runners of everything from speed bumps to a potentially slippery Boardwalk.  Plenty of medical tents, port-o-johns, and aid stations can be found along the way.  Volunteers (seems like thousands) are everywhere and when not handing runners something to drink, are cheering their hearts out all along the way.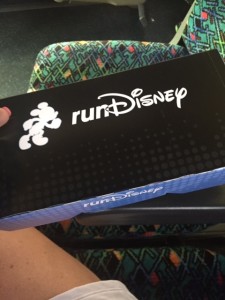 The post race experience is fantastic – smiling volunteers are waiting to check on you and present you with your medal.  Tables are set up to make sure you get some water and a snack box.  Again, this is very well organized!  Oh, and the medals are absolutely the best!
What was different?  I had friends at the 10K!  Nick and Dave (and Dave's awesome wife, Anne) were with me for the 10K…well, pre-race anyway and it made a huge difference in the fun quotient!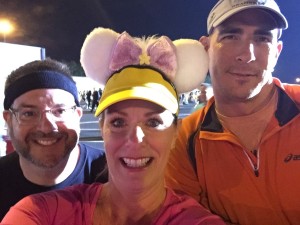 Post-10K I ran in to my friend, Heather (aka Tangled Diva at Tips from the Disney Divas and Devos).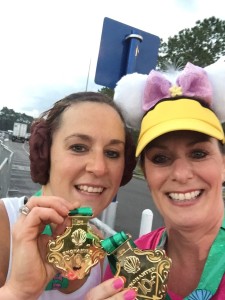 The expo seemed a bit fancier this year – if there were footmen on hand for pictures and door-opening last year, I missed them.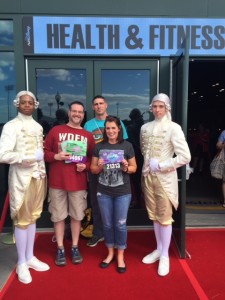 During the races, I expected the same characters I saw last year and while some were there, others were not – replaced by different characters (Jack and Sally instead of the Villains), or not replaced at all – notably the pirate ship and Jack Sparrow were missing on the half marathon course.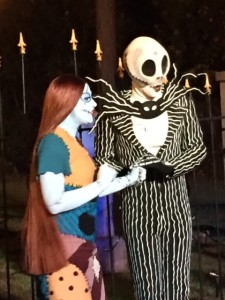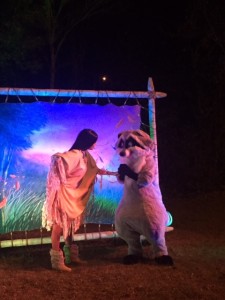 I felt like runners held back (understandably, maybe, due to confusion about what's now allowed?) on costumes and dressing up.  The weather this year was perfect after last year was downright freezing for most of the weekend.  If it's even possible, I felt like there were more volunteers along the courses this year and they were generally more enthusiastic than last time.  I loved the pink jackets they wore and I'd have taken a picture of them for you except…the dead phone thing.
I'd like to give a special thanks to those pink-coated volunteers!  Around mile 8 during the half marathon, I took pictures of some turkeys I saw beside the race course and after that my phone completely died. (The Tom turkey was romancing some lady turkeys and he was putting on quite a show!)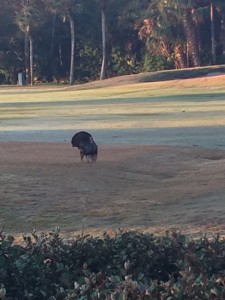 I realized immediately that I'd been stupid by not confirming a meeting location for Raymond and I once the race was over – now I couldn't call him to tell him where to find me.  Enter the helpful volunteers!  One very kind woman texted Raymond for me to let him know exactly where he could find me and we met up post-race exactly as planned.  On the bright side of my phone dying, I finished the race four minutes faster than I did last year – no phone meant no more picture-taking or time-wasting.
I'm absolutely committed to participating in a runDisney event in 2017!  It might not be the Glass Slipper Challenge, but I know for sure…no matter which event I pick, it'll be magical!
Are you a runDisney fan?  Which race(s) do you love most?  Any recommendations for next year?