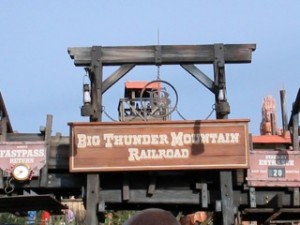 Have you ever ridden Big Thunder Mountain Railroad?  How many times have you heard the prospector's voice say, "Howdy, folks! Please keep your hands, arms, and legs inside the train, and remain seated at all times. (Laugh) Now then, hang onto them hats and glasses, 'cause this here's the wildest ride in the wilderness!" ?  If you're like me, Big Thunder Mountain just wouldn't be complete without that announcement!
The prospector is none other than Dallas McKennon!  Who, you ask?  Well, if you don't know about the late Dallas McKennon, let me tell you all about him!  Dallas McKennon's contributions to Disney go way beyond the voice of BTMRR's prospector.  During his 50-year career, Dallas McKennon's face and voice appear in so many places!  Some are going to surprise you.
Born Dallas Raymond McKennon in Oregon in 1919, Dal McKennon made numerous memorable contributions to both movies and cartoons, for Walt Disney and other companies.  Remember the Owl in Sleeping Beauty?  Dallas McKennon!  He provided the voices for no less that FIVE characters in Marry Poppins:  Fox, Hunting Horse, Penguin 1, Carousel Guard, and Reporter #1.  Have you ever visited the American Adventure in Epcot?  Guess who provided the voice for Ben Franklin?  You betcha! – it was Dallas McKennon.  He also voiced four roles in Lady and the Tramp (Pedro, Toughy, Hyena, and Professor) and characters in several other Disney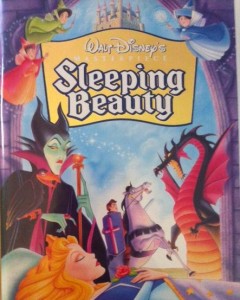 movies and attractions – including Zeke in the Country Bear Jamboree.  Sounds and voices in The Haunted Mansion, It's a Small World, and even barking dogs in 101 Dalmatians were all part of Dallas McKennon's work.
Providing the voices of a huge number of characters in the Saturday morning cartoons I grew up with, Dallas McKennon has been a constant presence in my life.  Until I started blogging about Disney, I never even realized it.  He played 81 characters in Woody Woodpecker cartoons alone.  If you've ever watched any Archie cartoons, Dallas McKennon was the voice of Archie Andrews.  He also voiced the likes of both Gumby and Pokey, Kellogg's Tony the Tiger and all three of the Rice Krispies characters Snap, Crackle, and Pop!
In live action movies, Dallas McKennon played innkeeper Cincinnatus along side Fess Parker in the Daniel Boone TV series.  He also appeared in Alfred Hitchcock's The Birds and with Elvis Presley in Clambake!

Gone, since July 14, 2009 (just five days shy of his 90th birthday), Dallas McKennon is still contributing to the happy Disney memories of millions of children today.  Next time you're on vacation and you hear Ben Franklin or the Big Thunder Mountain prospector, please tip your Earhat to the man behind some of our favorite Disney moments.