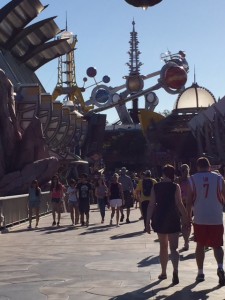 I love Tomorrowland – yes, yes, I do love ALL the lands, but Tomorrowland holds a special little place in my heart.  Happy memories are involved and plenty of nostalgia – a red flag for my acceptance of any future (I'll admit, necessary) changes to this side of Magic Kingdom.  Contradictory?  Indeed, but there you have it.  I'd say goodbye Stitch's Great Escape without batting an eye.  The Speedway, while a wonderful vacation memory for many of my friends, has seen better days and could, at the very least, do with an upgrade to some sort of high tech vehicles.  I don't visit Sonny Eclipse's Starlight Café, opting for other Magic Kingdome eateries instead.  Buzz Lightyear's fun, but not as much as Toy Story Midway Mania over at the Studios.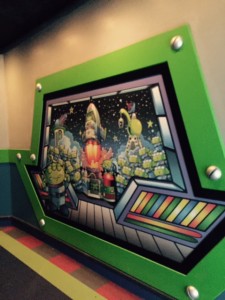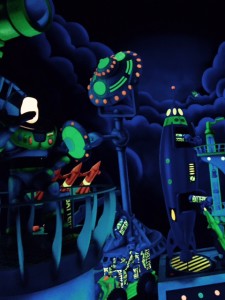 It's weird how Tomorrowland mixes the old and the sorta new and still presents itself as Tomorrow-ish.  The mash-up isn't bad, just strange – The whole being greater than the sum of its parts, to be sure.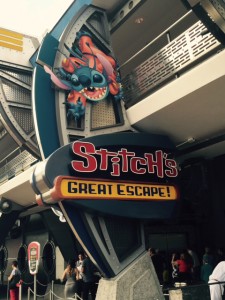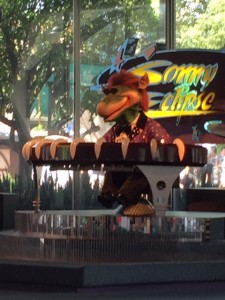 No matter the odd assortment of attractions and details, I'm about to share my favorite bits and pieces in yet another list!  Friends, I give to you…
Magic Kingdom's Tomorrowland – 5 Great Things
How do YOU feel about Tomorrowland?  What's your favorite attraction there?  What would you change tomorrow (LOL!) if you could?