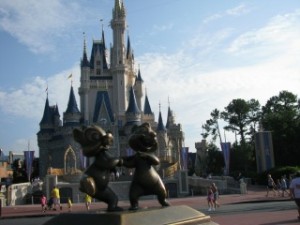 The opinions expressed here are my own (as if you didn't already know that).  I'm crazy about Walt Disney World's Magic Kingdom and it's probably my favorite park, followed closely by Animal Kingdom.  Don't get me wrong – there's plenty of fun to be had in Epcot and what's currently left of the Studios, but Magic Kingdom holds the most happy memories and has so much entertainment to offer me when I'm there.  When I daydream about being at Walt Disney World, I'm almost always in Magic Kingdom.
It won't be long before we'll be selecting FastPasses for our next visit to the World and that got me thinking about how I'll be weighing the pros and cons of different attractions – including the entertainment value of specific ride queues.  This is just me now, but I'm much more willing to wait in some queues than I am in others solely based on the quality of the wait.  If we start in Adventureland and work our way around the park, land by land, here are my recommendations for:
Magic Kingdom – Wait Here Not There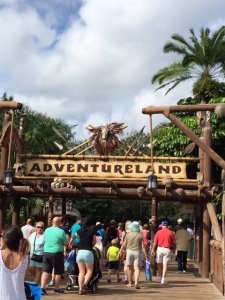 Adventureland – Wait for Pirates of the Caribbean not Jungle Cruise.  Yes, if we are strictly speaking Adventureland attractions, I'd much rather FastPass Jungle Cruise and wait for Pirates.  The queue for Pirates is cool and dark with excellent mood-setting elements – it's actually an excellent place to cool off on a hot day and let your face rest from the pressure of your sunglasses on your nose.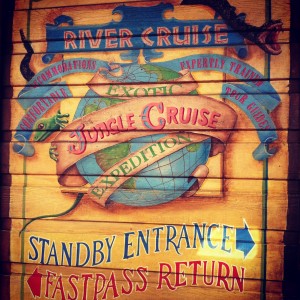 The wait for Jungle Cruise is hot and has less to enjoy.  Personally, I find it somewhat frustrating although I do enjoy the announcements.
Frontierland – Wait for Big Thunder Mountain Railroad not Splash Mountain.  Big Thunder's queue is interesting with loads of interactive elements to enjoy – in fact, I enjoy it so much, I sometimes wish the line were moving a tiny bit slower.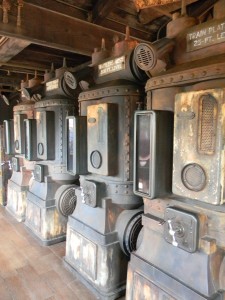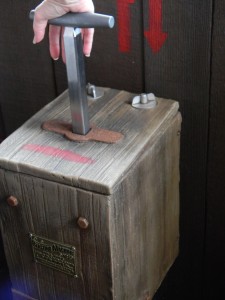 Splash Mountain's queue, while possessing some cute features (like the adorable bird houses) is not nearly as interesting.
Liberty Square – Save your FastPasses!  Haunted Mansion is the only attraction that will ever have a significant wait and the queue (unless the day is super hot and humid) is great! Check out all the interactive components, search for the Bride's Ring on the ground (embedded in the pavement) as you move along.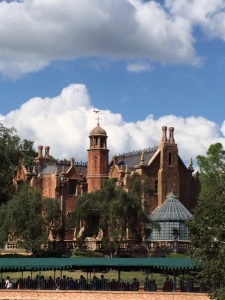 Pay attention to the excellent (and plentiful) Disney details.  If heat and humidity are factors – cool off in the Hall of Presidents during the day and save Haunted Mansion for after the sun goes down.
Fantasyland – Hmmmm…This is the toughest one!  Seven Dwarfs Mine Train is going to have the longest wait – maybe for the entire park.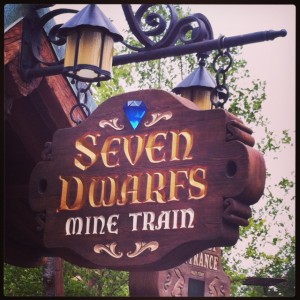 That being said, it also has an excellent, highly entertaining and interactive queue.  Peter Pan's queue has just been "plussed" and is worth waiting for.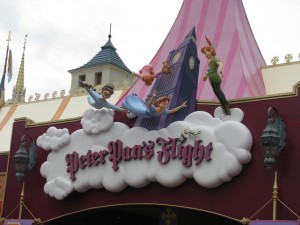 If you have little ones, The Many Adventures of Winnie the Pooh has a very kid-pleasing wait.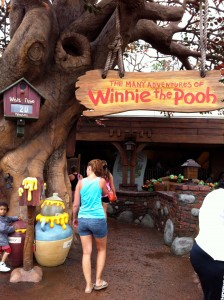 Personally, I'd burn a FastPass on Dumbo if it's a must-ride attraction.  I hate the wait for Dumbo so much, I've never made it to the ride.  (You can read the story here.)  Based solely on time-savings, excluding Dumbo, the FastPass would have to go to Seven Dwarfs Mine Train.
Tomorrowland – Remember that FastPass I told you NOT to use in Liberty Square?  I'd use it here for Space Mountain.  While the queue is dark and cool, it's also a snooze-fest.  Even though it was one of the first attractions I can remember that got a few interactive parts added to the queue, they're not all that interesting.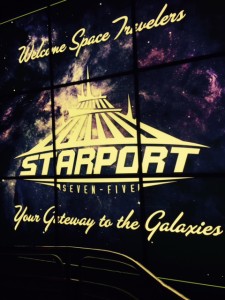 Once you reach the top of the upward climb to the boarding area, the queue reverts to old school back and forth, metal-partitioned, waiting.  And waiting….and….you get the idea.
Your turn to weigh in!  Where would you select FastPasses in Magic Kingdom – and where would you stand in line?