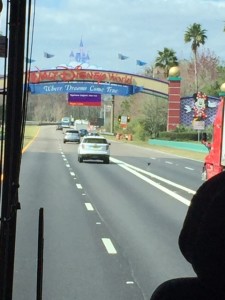 You know that expression (attributed to Aristotle), "the whole is greater than the sum of its parts"?  To me, that saying is never more true than when applied Walt Disney World.  There are incredible components from the tiniest magical detail (like peanut shell impressions in cement) to the enormity of a single attraction like Expedition Everest (Animal Kingdom) or Jungle Cruise (Magic Kingdom) – add them together and the whole is more – so much more!  That, I believe, is what makes Disney World infinitely more than a gathering of some hotels and theme parks – those millions of parts combine to make a destination like no other in the world.
 Disney World Favorite Random Details
Let's talk about a few of the parts that make up the wonderful whole of Disney World.  Remember the other day when I talked about the things I think about while riding Spaceship Earth?  This is sorta like that only these random favorites were chosen from the World at large based on my vacation history – small treasures gathered through the years that add to the happiest memories and keep our family coming back for more as often as we can!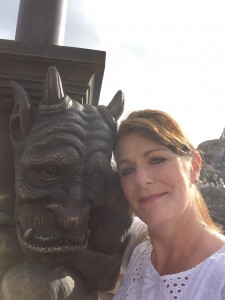 Bouncy off-ramp – Have you ever noticed the exit ramp for Space Mountain's extreme bounciness?  No?  Next time you leave the ride and you're riding the conveyor belt, bounce a little bit on it.  Seriously!  It's hilarious and fun and if you see me on those screens that show live video of guests leaving the ride, I'm the woman-of-a-certain-age jumping up and down.  Every time.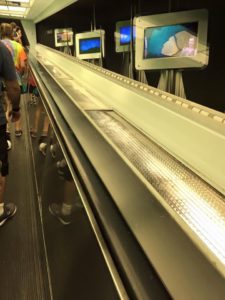 Breaking plates – Is it just me or is the sound and feel of breaking plates on Toy Story Midway Mania ridiculously satisfying.  Clearly this says something about my psyche, but that is what I love most about this attraction.  So forbidden yet satisfying.  Clearly I need help.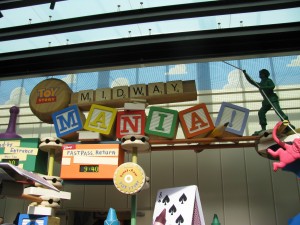 Yeti – it's real! – Abominable snowmen…mythical creatures or not?  Doesn't matter!  The queue for Expedition Everest has me 100% convinced the Yeti exists.  I always wish there were a way I could take as much time as I wanted to see every single item in that Yeti museum and outfitter shop.  If the line's being held up by someone, it's probably me!  The footprint casts are my absolute favorite.  If you're too scared to ride this attraction – do not miss the queue!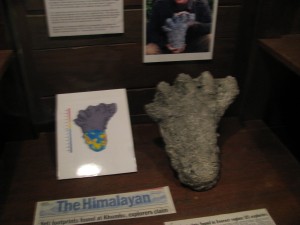 Bathing beauties – I don't get in line for Jungle Cruise (Magic Kingdom) thinking about those elephants in the water hole.  The moment I see that one happy baby pachyderm though…instant happiness!  He's just the epitome of cute.  Every time I see him, I wish I could buy him in lawn-ornament form to take home.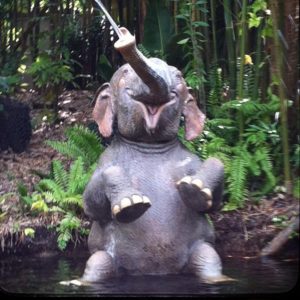 The first bite of a Mickey Bar – There are so many beloved snacks at Walt Disney World, but one stands out as my favorite for the thrill of the first bite.  Mickey Premium Ice Cream Bar – soft and creamy vanilla ice cream encased by a smooth, hard chocolate shell, shaped like Mickey Mouse.  I peel the wrapper off carefully, clutch that thin wooden stick and savor the moment when cool chocolate gives way in an audible crunch and my teeth sink into that sweet ice cream.  After that there's no time to savor anything else since I've got to eat that puppy in record speed before it melts all over my hands and clothes!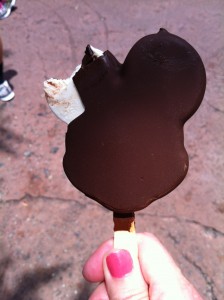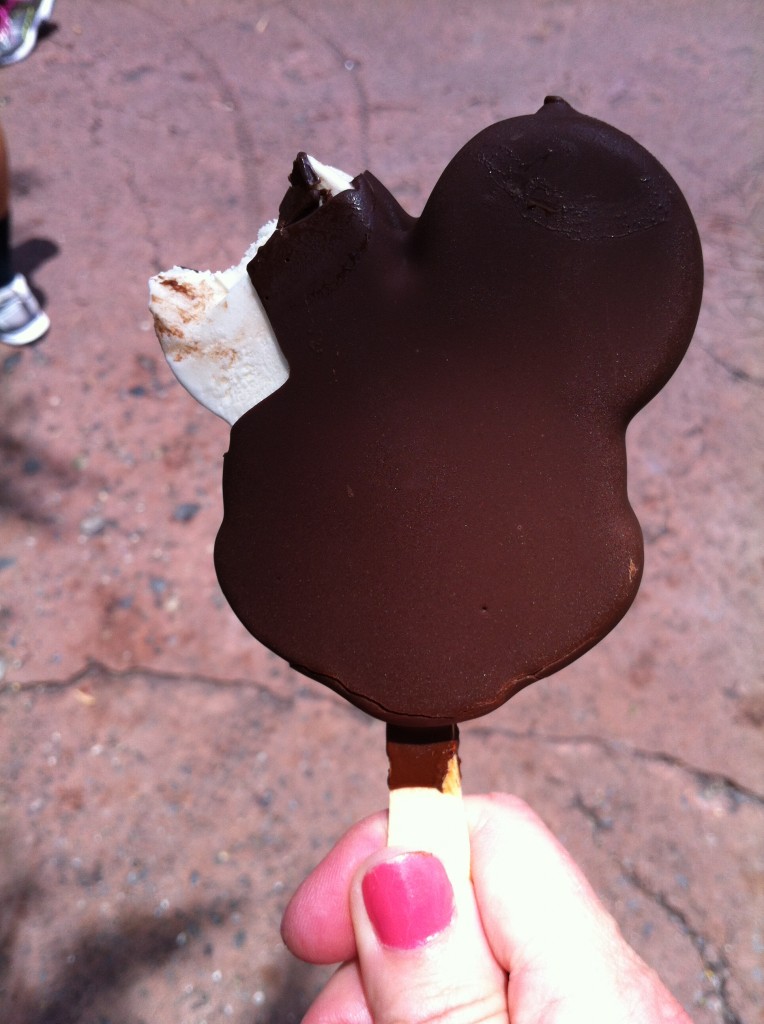 Singing 'Possums – You know the ones, don't you?  On Splash Mountain – there are so many animals and adorable details to take in, it's hard to see everything.  I look all around and enjoy the experience until our log floats us under those 'possums, then I only have eyes for them and their extreme adorableness.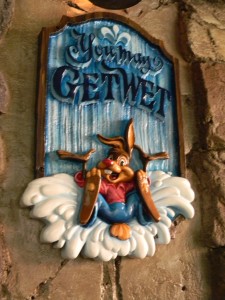 What about you?  What random details are your favorites at Walt Disney World?