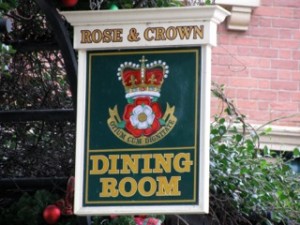 So, the end of 2013 is fast approaching and I'm starting to think about next year – I'm going to Disney World!!!  How about you?  If you are planning a Disney trip in 2014, don't forget to plan the FOOD!  Just think!  Mickey ice cream bars!  Lunch at the new Be Our Guest in Fantasyland!  Cheese soup at Le Cellier!  Dole-whips!  The wings, dumplings, shrimp and bread pudding at 'Ohana!  Buffet at Chef Mickey's!  Yorkshire County Fish and Chips at Epcot! Mmmmmmmmm.  So much to eat, so little time!
There are a LOT of dining decisions to make and dining in the World can take up a fairly large chunk of your vacation dollars.  Today's post will focus on tips for what you can bring, plan, and budget for saving a few dollars on dining at Disney World.  Come back tomorrow – part 2 will focus on Dining plans and discounts you can purchase.
Here are a few money-saving ideas to consider:
Bring breakfast.  Actually pack breakfast foods (granola bars, pop-tarts, breakfast cookies, etc.) and bring them with you.  This works like a charm for us – you can read more about it here.  Saves both money and time!  We've also saved money by bringing our own movie snacks onto Disney cruises.
Bring Snacks:  If you have little ones, this is especially important.  Having some goldfish crackers or other snacks and a juice box tucked away will not only save you some money – it may even prevent a meltdown.  Some children are so excited to be at Disney World, they don't eat when you want them to and then must eat when you least expect it.  Best to be prepared.
Consider brunch or lupper (lunch+supper – yes, I made it up, but we've been using the term for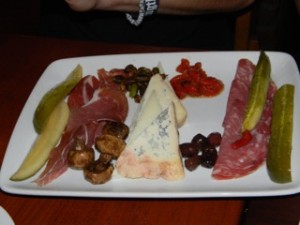 years and now you can too).  Eating your main meal of the day during a restaurant's lunchtime window can serve two purposes:  Lunch is generally (and sometimes much) less expensive than supper/dinner at most table service restaurants and a willingness to eat at non-traditional times like 11:00 am or 2:30 pm may make the difference between scoring ADRs (advance dining reservations) at one of the most popular eateries and not getting in at all.
Load up a Disney Gift Card (or cards) before leaving home.  This is much better than carrying cash and you can pre-budget your food/beverage expenses without purchasing any dining plans or discount cards (see Part 2 tomorrow).  You can easily find menus and prices for most Disney restaurants online to get an idea about cost.  My favorite place for menu info is here at allears.net.  We're planning to do this when we go for the Epcot International Food and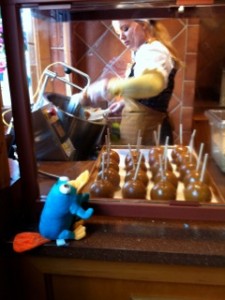 Wine Festival in the fall.  Forced budgeting for when we hit all the exotic food and beverage kiosks in the World Showcase.
Book ADRs at 180 days out.  Seriously.  Do this.  If you want to eat at any of Disney World's popular table service restaurants without waiting a looooooong time or being turned away outright, you must have an ADR.  You can call (407-WDW-DINE) or go online  (or have your travel agent do it for you) and make advance dining reservations (ADRs) 6 months in advance.  While it may not directly save you money, it makes budgeting so much easier – gives you a chance to compare restaurants serving similar fare and select the most budget friendly option.  Again, use online resources to view menus and prices.
Remember – you'll need to give a credit card number (this is new) in order to book the ADRs.  Nothing is charged to your card unless you're a no-show, then it's $10 per person on the reservation.  Avoid this charge by making sure that if you need to cancel, you do so at least 24 hours in advance of your dining time.  WDW Info (aka the DIS) has a great tips post on ADRs here.
Don't forget to check back tomorrow for Part 2 – I'll give you the 411 on Disney Dining Plan options and the Tables in Wonderland discount card.