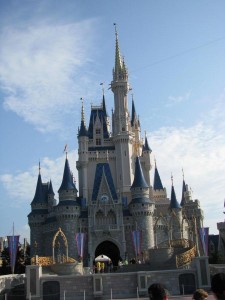 Hello Fellow Disney Vacation Fans!  Recently I was talking about our upcoming Disney vacation plans with some coworkers – In my excitement I was passionately describing our ADR's (Advance Dining Reservations) and how we were going to decide what park(s) to visit each day and what rides would receive our precious allotment of FastPass+ choices.  I was enthusiastically weighing the pros and cons of crowd levels based on Extra Magic Hours….when I noticed my friends' expressions!  The emotions clearly on their faces ranged from confusion to horror – finally one spoke what they'd all been thinking – How on Earth would anyone vacation at Disney World successfully if they didn't know what all that "stuff" was and how to use it?
I'm a veteran of many, many Disney vacations…plus I love (madly, passionately) vacation planning, researching, studying, debating; you get the idea.  Not everyone has the desire or the time to devote to squeezing every drop of potential vacation fun into the weeks, months, and yes, even years of planning leading up to a vacation to the Happiest Place on Earth.  This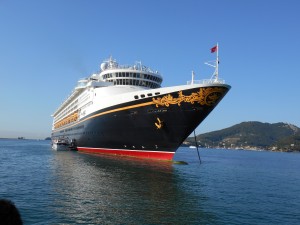 realization prompted me to invite a very special guest contributor to my blog today.
Please welcome my dear friend Rebecca Kelly.  Rebecca is a Disney travel expert – a travel agent with an Earmarked agency, Fairytale Journeys – who is here today to share with you the advantages of booking your Disney vacation through an agent.  Travel agents do not make money directly from their clients – they make money by booking travel.  Their services are absolutely free to their clients – yes that means it costs you nothing extra to use an agent.  It's in your travel agent's best interest to book you the best vacation you can have within your vacation budget – they thrive on repeat business and pour their hearts into making sure your vacation dollars and time give you the very best possible return on your investment.  You can find Rebecca on Twitter @rkellyWDW and on Facebook at Fairytale Journeys by Rebecca Kelly (be sure to "Like" her page – she shares great info!).  Rebecca also has a great Disney blog of her own called Disney With Me – You'll want to check that out, too.
Advice on Using a Disney Travel Expert – by Rebecca Kelly
Prior to becoming a travel agent myself, I booked two smaller trips on my own and two bigger trips with an agent (alternating each). I actually enjoyed it both ways, but there was something really genuinely neat, an extra element of fun, that went into the two trips with the agents… A shared sense of enjoyment, and an added peace of mind.
Booking a trip through a travel agent may not be right for everyone, but if you've ever wondered about it, or been curious as to the benefits of using a travel agent, here are a few of the pro-sides – as someone who has been on both sides of the experience. 🙂
1. First of all, travel agents who work with Earmarked agencies specialize in Disney – meaning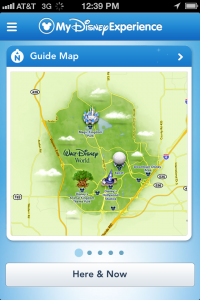 that they take an extensive training course from Disney, which they are expected to stay up to date on, and they get frequent emails about new services, changes, events and more. (We even get trained on MyMagic+!) Plus, very often we're coming from a background of vested interest – most Disney specialists in travel planning are doing it because they LOVE Disney. So we keep up to date with news and things even beyond what Disney officially sends out, because we want to!
2. This training and self-motivated research means that if you've got a question, there's a good chance your travel agent has an answer. And if not, we know where to look. 🙂 So you can go to your TA for questions about pretty much anything related to your trip, instead of having to Google for your answers.
3. A step up from dealing directly with Disney when you have questions or needs is that you've got one person you're working with the whole time. Your travel agent knows your background, your needs, and what's most important to you – so you won't be answering the "And are you going to be celebrating anything on this visit?" question every time you call or email. You can develop a good rapport with agents too – I've become good friends with quite a lot of my clients!
4. A good way to think of your travel agent service is as "concierge service without paying for the concierge upgrade." If you need something done last-minute, we've got you.  We'll wait on hold while you drink Diet Coke and eat peanuts in the lounge, as one friend of mine put it. 🙂  We can call the resort directly with a last-minute request while you're flying in, or extend a reservation by a day, or whatever needs doing. All of this is free, because travel agents work on commission. There's no markup, no fees to the client.
5. In the same vein, when you use a TA, you don't have to worry that a better rate has come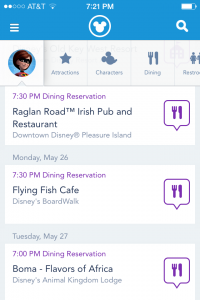 out for your trip – your travel agent keeps track of that.  Once promos are announced, we figure out what option will save you the most money and jump on it. This means you can book as soon as you've got the deposit ready and you know your dates – you don't have to wait for a promotion to come out in order to be able to apply it later.
6. Your travel agent can put together the entire trip for you. Are you going someplace other than Disney? You don't have to make multiple phone calls to get it all lined up; unlike when you work directly with the destination you're visiting, a TA can book multiple destinations and get the whole thing lined up. Rental car, shuttle pick-up, tours, off-site hotels, dining reservations, your travel agent can put all those things together.  We can even recommend best parks for a particular day, book FastPass+, or make up a customized itinerary for you!
7. But we don't have to. Anything that you love doing, you still get to do! If making dining reservations is your thing, but you want someone to just line up all your hotel and car reservations, not a problem. The only thing a travel agent HAS to do is be the one to put the booking through and make the subsequent payments. The TA will also be the one to call in any changes to the booking.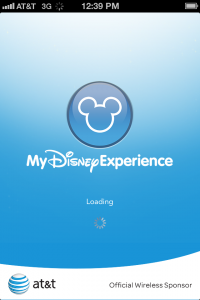 8. MyMagic+ and the MyDisneyExperience.com site make it a lot easier for you and your travel agent to keep track of your planning. Once your reservation is linked in the system, you can make your own ADRs online – or your TA can. You can schedule your FastPass+ selections – or your TA can.  These are things that you have complete access to at all times, plus an informational backup (in the form of your agent) to rely on if it gets too confusing.
9. An additional little bonus about booking with a Disney specialist is that you are usually booking with a Disney fan.  This means that you've got someone to bounce ideas and comparisons off of, and also just someone else to get excited with over the little details of your trip! Sometimes it's just fun to share that excitement of your upcoming trip, or the things you've booked, with someone else in the moment.
10. Finally, it may not seem important to you, but I can promise you it is to us: remember that with every booking, you're helping out a Disney fan do one of their favourite things. If I can't be planning my trips every single day, helping you plan yours is the next best thing!