In Animal Kingdom's newest land, the ubiquitous merchandise common to many stores throughout Walt Disney World is missing.  Pandora's store, Windtraders, is packed instead with unique, land-specific souvenirs.  And while the toy Banshees were still sold out when Megan and I were there in June, there was plenty left to satisfy our desire to pick up a couple of things to take home.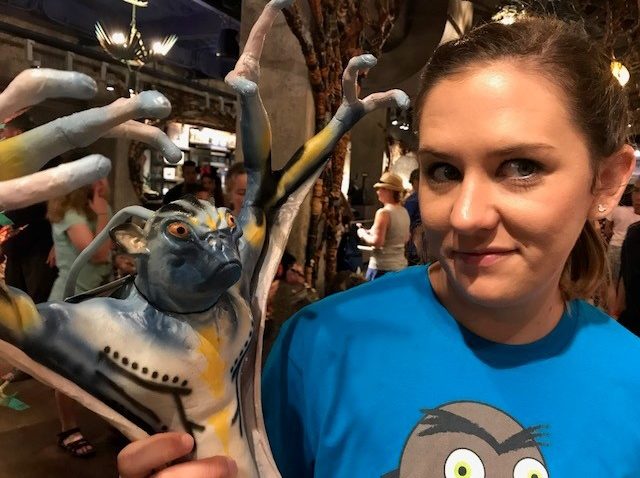 Disney Shopping! Windtraders in Pandora
Windtraders was doing a brisk business both times we visited.  Our M.O. for souvenir shopping is usually a recon mission on the first go 'round followed by a later visit for making actual purchases.  That's exactly what we did in Pandora.  On our first morning there, we took about 10 minutes to check out the merchandise assortment.  There was a lot to choose from even without the super-popular shoulder-Banshees!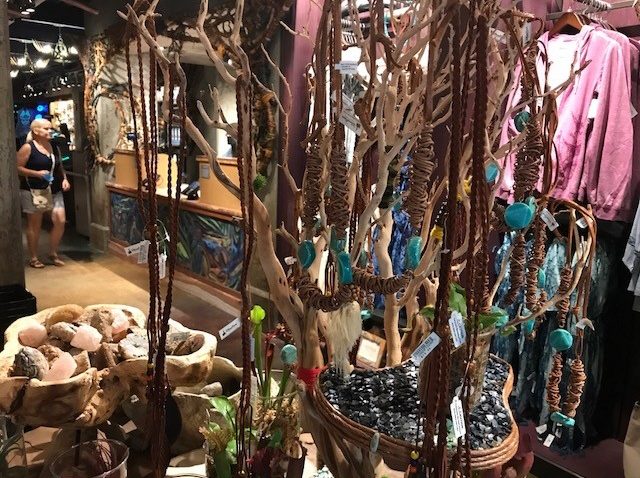 Things you'd expect like shirts, caps, mugs, toys, and jewelry were plentiful and offered in quite a bit of variety.  Personalized Avatars, unusual plants, and A.C.E. (Alpha Centauri Expeditions) uniform items and accessories were also available.  We took our time on the second visit and explored every section of the store before making our selections.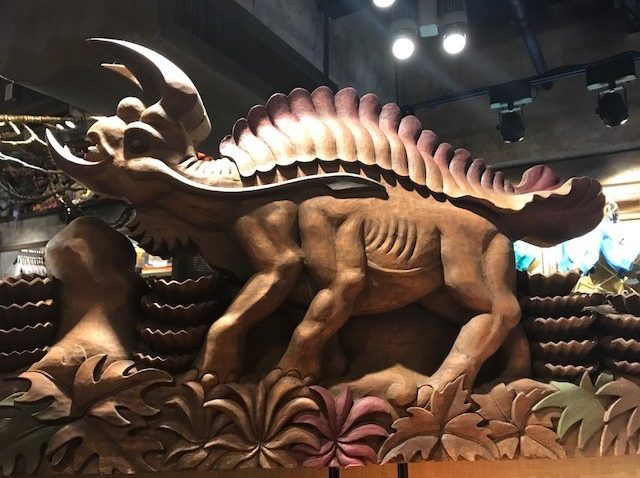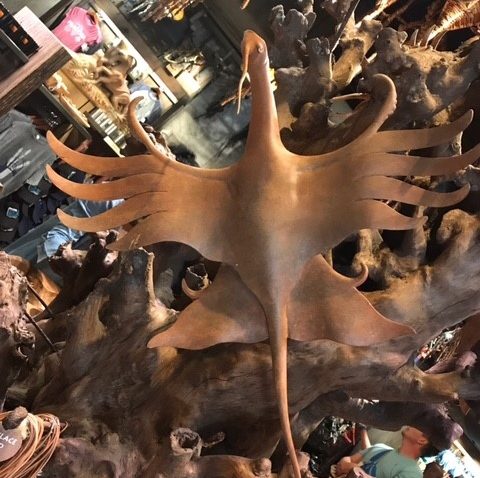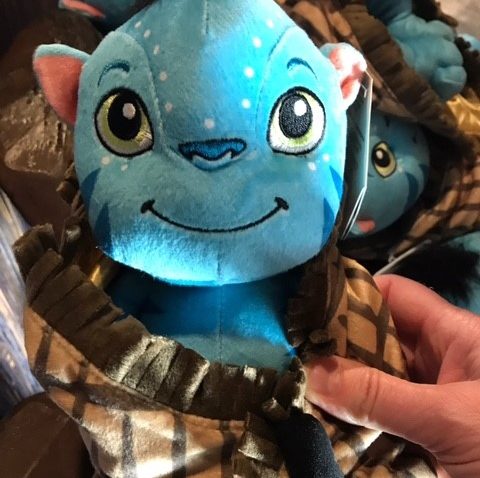 After much deliberation over design choices, Megan bought a shirt.  I picked up some tee-shirts for Joseph and Lyndsey and at the last minute, I also grabbed a canister of small, plastic toy Pandora creatures.  I haven't opened it yet, but as far as an inexpensive reminder of the very unusual aspects of this little corner of Animal Kingdom, I thought it was kinda cool.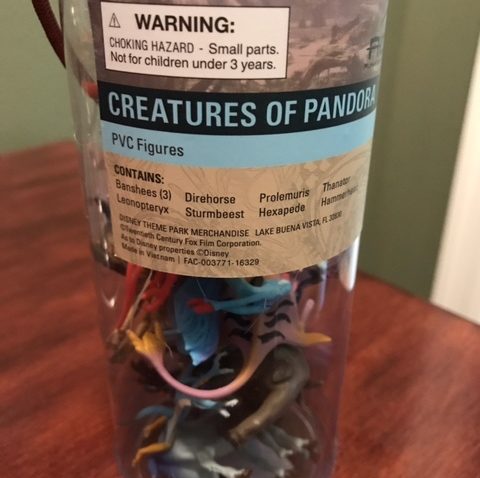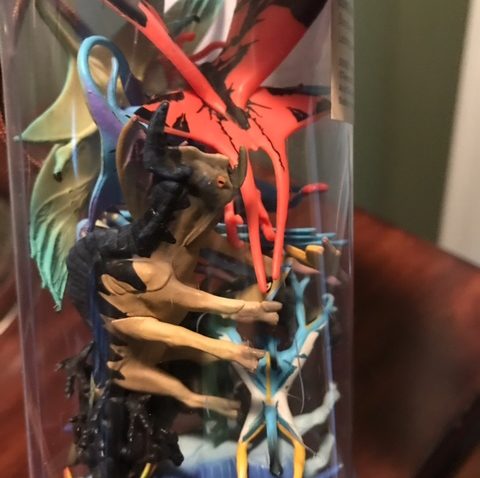 We loved the interior of Windtraders found it tons of fun to explore.  It's immersive, visually interesting, and the merchandise seems to be carefully curated to appeal to a wide variety of shoppers.  I'm not sure how many souvenirs from Pandora I'll feel the need to own in the future, but Megan, Joseph and Lyndsey seem to love their shirts and we will definitely stop in Windtraders again for another look around.
Have you visited Windtraders?  What did you buy?  If you haven't yet visited Pandora, is Windtraders on your to-do list?