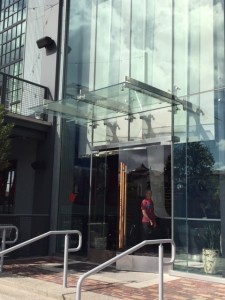 New restaurants are so tempting – especially when we love the cuisine and are fans of the owner, Chef Masaharu Morimoto!  (We were always huge Iron Chef geeks back in the day.)  By the time Morimoto Asia opened, we'd already booked all our ADRs (Advance Dining Reservations) for our end-of-the-year vacation and this created quite a conundrum.  What could we cancel in order to make room for at least one meal at Disney Springs?  In the end, Biergarten in Epcot's Germany pavilion, lost our reservation and we booked Morimoto Asia through Open Table (it wasn't set up through Disney's site yet).
I've never eaten at Biergarten, so I can't truly say if this was the right decision or not.  What I can tell you is that Morimoto Asia was fantastic and we cannot wait to go back!  Here are the top five things we loved most about our experience –
We could not have enjoyed our lunch at Morimoto Asia more.  Everyone there seemed devoted to giving the best dining experience possible and we thought all the components – food, service, atmosphere – worked perfectly together to make for an excellent meal.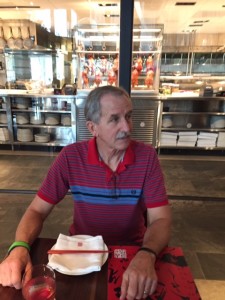 Your turn – Have you eaten at Morimoto Asia?  What was your first impression?  If you're considering trying this place, I'd be happy to answer any questions if I can.