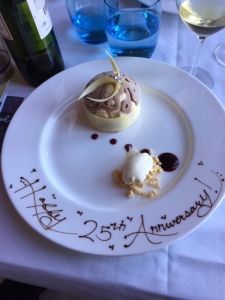 I believe everyone deserves a second chance, including restaurants.  With Walt Disney World dining, if my first experience in a restaurant isn't all I'd hoped for, I'll gladly give the place another try.  I have come to realize though, that two tries is my limit – if a table-service eatery cannot make me happy after a couple of meals, it's unlikely that I'll ever darken their door again.  I've come to think of it as the Two-Strike Rule.
I am not a picky eater and I don't think my restaurant requirements are all that stringent.  All I want is a decent table location (not near the kitchen and a window seat is a nice bonus) and a server who paces the meal well and is attentive without hovering.  I'm usually not in a hurry and prefer a leisurely dinner.  The food has to be fresh and well prepared – hot foods hot, cold foods cold; and I'm hoping for a good, moderately-priced red wine selection, but will make do with beer if necessary.  I don't have any allergies or special dietary needs and will eat nearly anything but black licorice and tuna-noodle casserole.  See?  It's really not hard to make me a happy restaurant consumer.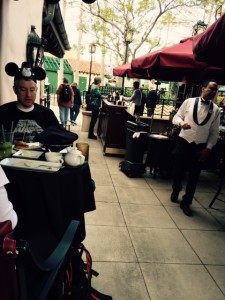 When we ate at Disney Hollywood Studios' Hollywood Brown Derby the first time, the service was poor and slow (we were basically ignored except when our order was taken and our food delivered).  The food was good and we loved the Derby's atmosphere, but strike one.  Poor service has a major impact on overall dining satisfaction!  The next time we ate at the Brown Derby we were on the patio for wine and cheese and loved everything about it.  SAFE!  We'll be going back!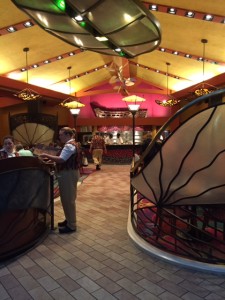 I fully expect the next time we eat at Kona Café (Polynesian Village Resort) to be a better experience than our first.  All the components of a great meal were there, but the execution left us dissatisfied.  I'm also willing to give Tutto Italia (Epcot's Italy Pavilion) another try, but not for a LONG time since we used to love it, but found our last meal there to be a disaster on every level.
Same thing with Le Cellier (Epcot's Canada Pavilion) – we were, until this year, staunch supporters with years of happy family meal memories there.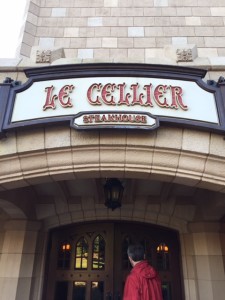 Sadly, the reports you hear now about it being over-hyped, over-priced, and over-booked are absolutely true.  We ate there in February and I was absolutely miserable.  Bad food, so-so service, and the bill was staggering for what we experienced.  We were crammed in the middle of three tables-for-two, so close to the ladies sitting next to us, we at least had their entire dinner conversation to entertain us – we had no choice but to hear every single word.  We might as well have been sitting at the same table.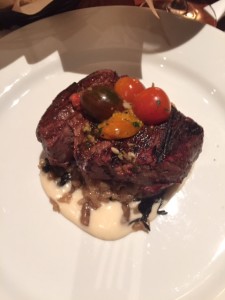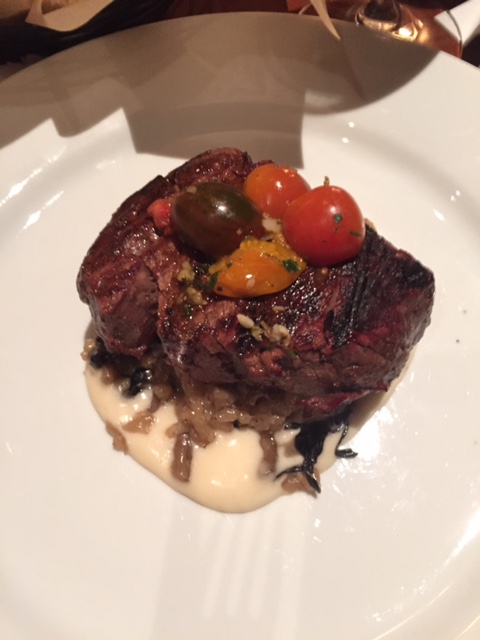 The servers appear to have a hard time making their way between tables and really have to stretch to deliver plates to some guests.  Now we'll just leave Epcot and eat at Yachtsman Steakhouse (Yacht Club) if we want an excellent steak dinner.  If I hear things have changed for the better, I will absolutely try Le Cellier again.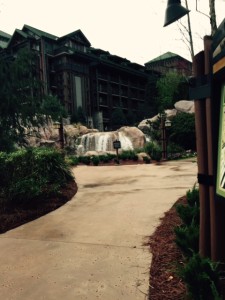 Has anyone struck out?  Have we tried a restaurant twice and decided we're through forever?  As a matter of fact, we have.  I don't want to hurt anyone's feelings, but I believe in total honesty.  I'm allowed to dislike a restaurant and still love the resort where it's located, aren't I?  I love Wilderness Lodge!  The grandeur, the beauty, the massive lobby and fantastic details – yes, indeed, Wilderness Lodge is wonderful!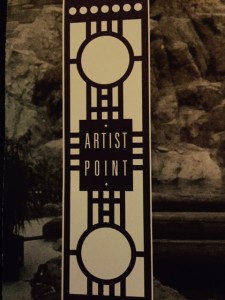 Artist Point?  Not so much.  It's not for us.  There.  I said it.  Artist Point struck out and we will not be going back.  We tried it for the first time in 2010 and thought…meh.  For the price, we just didn't feel the love.  Everything was extremely mediocre.  There are so many restaurants at Disney World that we think are extraordinary, we don't need to spend money on mediocre.  But, the Two Strike Rule, right?  We had to give Artist Point another try.  And we did in February.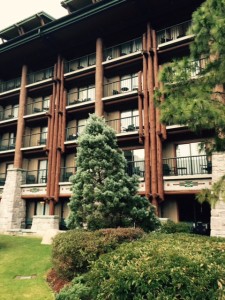 We arrived at Wilderness Lodge with enough time before our reservation time to stroll around, take some pictures, explore the lobby, and stop by the Territory Lounge for a glass of wine.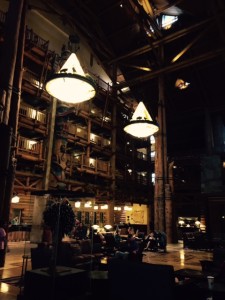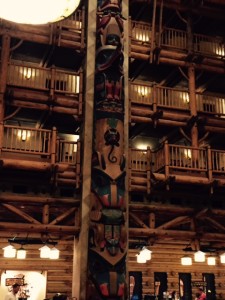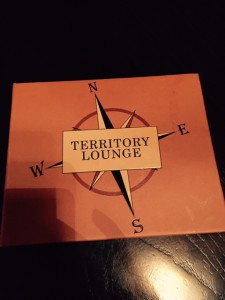 So far, so good!  We soaked up the atmosphere and felt hungry, but relaxed and ready for a great meal.  The dining room was as I remembered it – nothing remarkable, but cozy.  Our server was clearly overworked – we noticed that at once.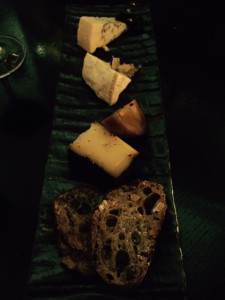 We ordered the artisanal cheese platter appetizer and a bottle of wine.  After we ordered our entrees, things went downhill fast.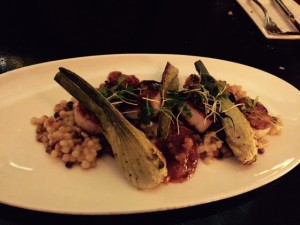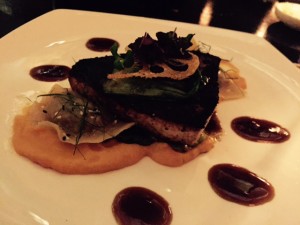 I won't bore you with every detail, but I, the non-picky eater, ate about three bites of my burnt, dry fish and was ready to get back to Bay Lake Tower for dessert at the Top of the World Lounge.  You can see in the picture that my fish was black – I don't mean blackened – I'm from Louisiana and I love blackened fish.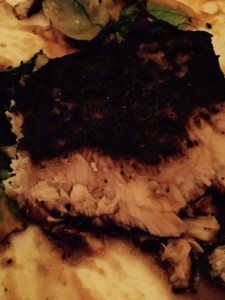 I wasn't going to utter a word of complaint, but the experience was truly awful and we had to wait so long to catch the server's attention to get our check.  When he looked at my plate and asked me if he could box up my leftovers, I couldn't be quiet.  I said, "No, thank you, but for the folks that come after me, please let the kitchen know that this was the driest, most burnt piece of fish I've ever been served."  Here's the key part of this story – he never made eye contact, never said he was sorry, he just mumbled, "I take that off your ticket" and that was it.  He did!  My entrée was not on our bill and it seemed like a normal, regular thing.  THAT, friends, was what caused strike two.
Have you tried a Disney World Restaurant that you want to visit again and again?  What about one that you can live without?  If you have a bad experience, will you return?
On Twitter or Instagram?  Find me here and here.  Are you a Disney fan who loves podcasts?  Please try The Disney Exchange where you can listen to….ME! (and my Disney-loving co-hosts, Nick and Dave)