"Magic Kingdom's newest themed table service eatery boasts both excellent service and uniquely delicious fare – in an exotic setting full of humor and whimsy." – Me (my inner restaurant critic)
We found ourselves in Magic Kingdom with the huge post-Christmas crowds on a gorgeous Monday morning.  While we didn't arrive for the 7:00 am park opening, we had managed to ride Big Thunder Mountain by FastPass, eat breakfast at Be Our Guest, tour Haunted Mansion on standby (less than 30 minutes), and FastPass Seven Dwarfs Mine Train – all by about 10:45…why not wander over to Adventureland?  Maybe, by some miracle, we could lunch at the new Jungle Navigation Co. Ltd. Skipper Canteen before our last FastPass of the day (Enchanted Tales With Belle)?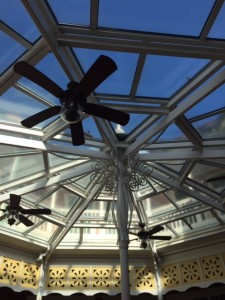 Disney Dining – Adventureland's Skipper Canteen
Once we located the entrance, it was about 11 o'clock.  Two Cast Members were working the podium outside and just a couple of other parties were already waiting in the courtyard.  I was quickly told that our wait would be about 20 minutes and if I provided my cell phone number, I'd receive a text when our table was ready.  We may have just eaten breakfast about an-hour-and-a-half earlier, but I was not missing this opportunity!  Raymond's pretty flexible and was happy to go along.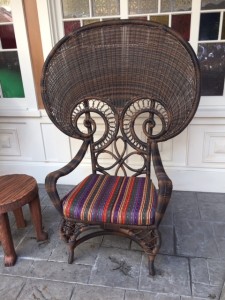 While we waited, I wandered around taking pictures and, exactly on time, I got the text to tell us our table was ready.  The next step is to go inside to another waiting area.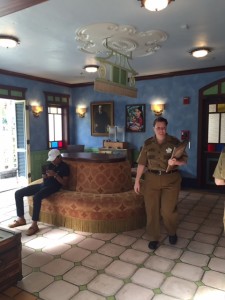 Our name was called right away and the hostess escorted us to our table in the large main dining room called "The Mess Hall".  There are a couple of smaller dining rooms off of the main one – The Falls Family Parlor and the S.E.A. (Society of Explorers and Adventurers) Room.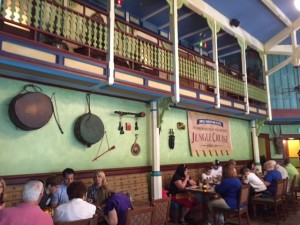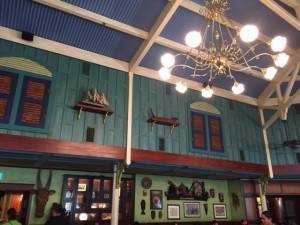 As one would expect, and similar to the much larger layout of Be Our Guest, each room is fantastically themed.  There are too many details and Jungle Cruise artifacts to take in during a single visit…very clever!  (More on the Canteen's back story here.)
Bobby was our server and he was excellent!  Passionate about his new Skipper position, he delivered our food and those famous Skipper puns with equal skill.  That's where this restaurant sets itself apart – the food and service are much better than typical theme-park fare and the theming and back story are so well done – the overall experience is wonderful!  (Seriously – every tiny detail made me happy!)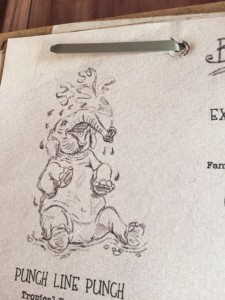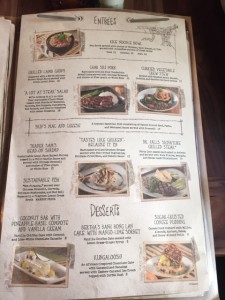 Bread arrived while we were looking over the menu.  The round loaf of Ambasha bread is accompanied by honey seasoned with a healthy dose of Fenugreek (herb with a maple-like flavor commonly used in Middle Eastern cuisine) which made this starter taste exotic and delicious!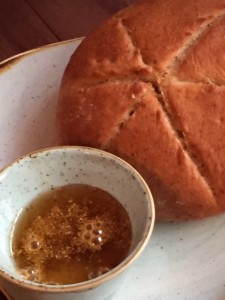 Since we had just eaten breakfast, Raymond and I decided to share three courses so we could taste a whole meal without stuffing ourselves or wasting food.  We started with the S.E.A. Shu Mai (A legendary blend of Pork, Shrimp, Mung Beans, and Spices wrapped in Gyoza Skin then steamed) $10.  This was perfect!  The dipping sauce was exactly right – a little spicy and salty and the perfect complement to the dumplings.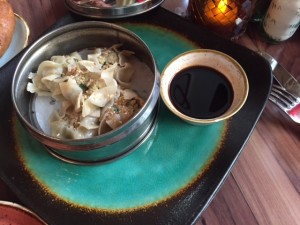 Our entrée selection was the Rice Noodle Bowl with Chicken (Pho Broth served with Jalapeños with mix of fresh Herbs) $22. This sounds plain but was spicy and delicious!  Everything prepared on site from scratch makes this experience extra special.  The flavors and presentation of the food, combined with the atmosphere and service, truly make you forget you're eating in a theme park.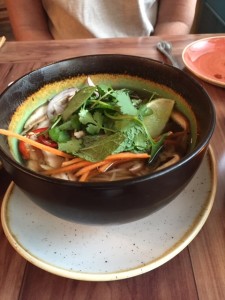 We wrapped up our little culinary adventure with the Sugar Crusted Congee Pudding (Caramelized Custard with Millet, Almonds, Apricot, Dates, and Honey-Almond Tuile) $8.  Normally, we aren't big on dessert, but this sounded unique and interesting and was absolutely delicious.  The combination of flavors and textures was perfect.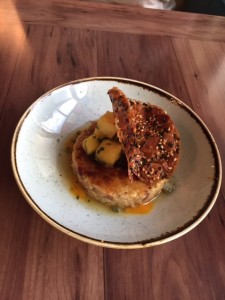 We did not take advantage of the specialty (non-alcoholic) drink menu on this visit, but opted for iced tea and water.  Our total bill was very reasonable and we walked away completely satisfied.  If Skipper Canteen represents the future of in-park dining at Walt Disney World, we cannot WAIT to see what's next!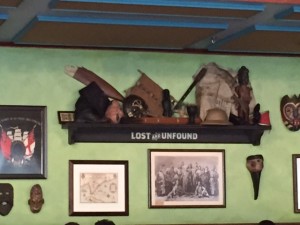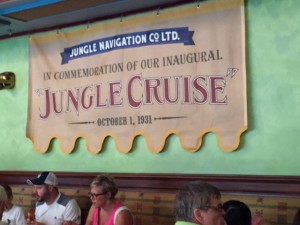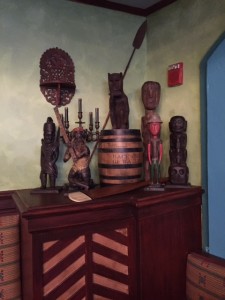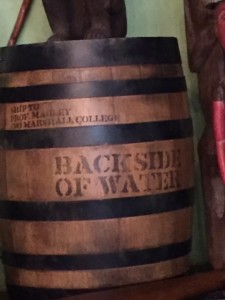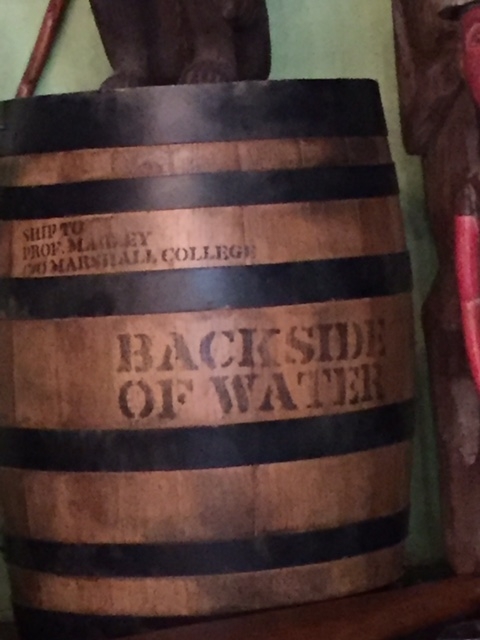 Are you adventurous enough to try the new Jungle Cruise Navigation Co. Ltd. Skipper Canteen?  What would keep you from dining there?