With all the details nailed down for April's Disney World visit, Megan and I have moved on to planning June's "Epic Mother / Daughter Disney Summer Road Trip".  This vacation will be different in a lot of ways…Not the least of which is it's GIRLS ONLY and we couldn't be more excited to have some time away together.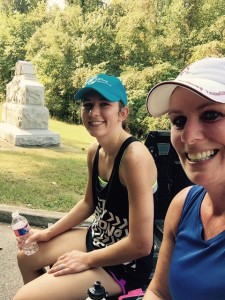 We're planning to thoroughly explore Pandora and take advantage of Animal Kingdom's nighttime Extra Magic Hours at least once.  We're also planning an afternoon and evening in Magic Kingdom so we can do all our favorite attractions and see the new Happily Ever After show (replacing Wishes).  For sure we want to grab a few hours in Epcot's World Showcase and based on all of that, we decided maximum flexibility will be key to our Disney happiness.
Normally we enjoy at least one, if not more, table service meals on every day of a Disney World visit.  We have our favorite places and also a list of to-try restaurants waiting.  When Megan and I talked about where we might like to eat and when we wanted to book ADRs, we realized how much time those meals might cut into the free-style park touring plans we were really looking forward to.  That's when I remembered the Quick Service Dining Plan.
Considering Disney's Quick Service Dining Plan
With two meals and two snacks per night of stay, we'll be good to go and our food will be mostly pre-paid.  Since we're driving, we can bring breakfast foods and use our meal credits for lunch and dinner.  Booked through the Disney Vacation Club site, we'd pay $46.24 per person, per day ($279.04 total).
I must confess…I did book one ADR for the last night of our stay, but this would actually work out perfectly.  We'd have one Quick Service credit left over to use for lunch on the day we leave AND we'll get to try Paddlefish in Disney Springs for the first time.
No doubt about it, we will certainly miss the guys on this trip, but by making plans that are different from our usual Disney vacation style, we think we'll have a great time!
Have you tried Disney's Quick Service Dining Plan?  What restaurants did you choose?