2017 was such an exciting, action packed, fun-filled year!  So much so, 2018 has a lot to live up to.  I believe in you, New Year!  You can do it!  Adventure is out there and we've got a big Disney to-do list ahead of us.  Since I'm not one to make official New Year's resolutions, this is as close as it gets…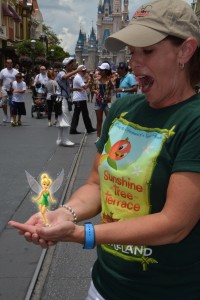 New Year, New Disney Plans
Disney Park Firsts – Raymond and I have an unbelievable four Disney trips planned this year with opportunities to try some things for the first time.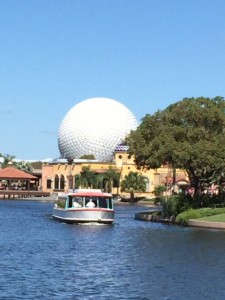 New Festival:  We're excited to have a couple of days to experience Epcot's Festival of the Arts later this month.  The festival's 2017 inaugural year went so well, we heard nothing but glowing praise for this brief, but fun event from everyone we knew that attended.
Tiger Cubs! It's no secret that I'm an Animal Kingdom fan & have often touted the joys of the Maharajah Jungle Trek…these new babies are yet another reason to spend all day in this park!
Disneyland (Finally!):  After last year's anniversary trip was cancelled due to Hurricane Irma and 2016's family vacation was interrupted by Hurricane Matthew, Raymond and I are taking no chances this year.  We'll be celebrating our 29th anniversary on the West Coast and we couldn't be more excited to finally get to explore Disneyland's parks and restaurants.  I'll be working on my must-do list shortly and welcome any and all suggestions you may have!
Disney Movies to See – Nick, Dave and I just talked about Disney's 2018 movie line-up on The Disney Exchange (Episode 159).  There's a lot to look forward to!  Honestly, I'm pretty stoked about Solo: A Star Wars Story (May) and Wreck-It Ralph 2 (March), but if I narrow down the list to my top three, I'm most excited about these…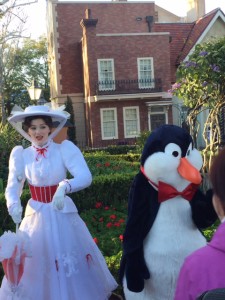 Avengers: Infinity War (May) – I'm geeking out about this one!  It had better be as good as it looks because my expectations are really high.  Avengers and Guardians…how could that not be awesome!?!
The Incredibles 2 (June) – We've only been waiting 14 years!  That's practically forever.  The original has always been one of my all-time favorite movies and with the way it ended, didn't we all thing the sequel was right around the corner?  It's about time!
Mary Poppins Returns (December) – I didn't care for Saving Mr. Banks at all, so I've got my heart pinned on this movie to recapture the magical, whimsical wonder that was the original Mary Poppins.  C'mon, Disney, don't let me down.
Disney Recipes to Try – I've barely tried anything from the Raglan Road cookbook I got for Mother's Day last year, so cooking up some Irish dishes is high on my priority list.  I'd also like to try Sanaa's Naan Bread, 'Ohana's Stir Fried Noodles, Jiko's Macaroni & Cheese.
RunDisney 2018 – This year, Megan will be joining Joseph and I for her first runDisney events.  The three of us are headed for Disney World in February for the Enchanted 10k and the Princess Half Marathon (now called the Fairy Tale Challenge).  Of course, Raymond will be there to cheer us on.  (I feel like the luckiest mom in the universe.)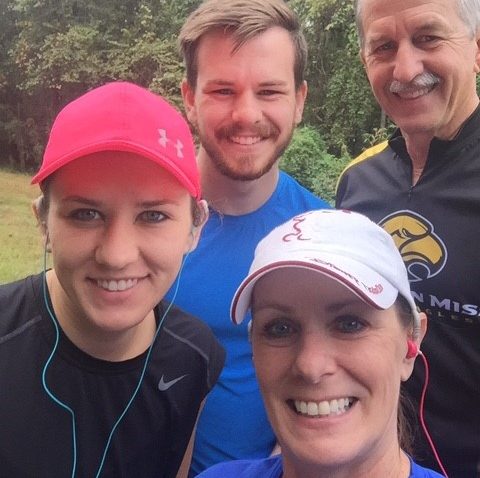 West Coast Disney Cruise:  Before we go to Disneyland, Raymond and I are sailing on the Disney Wonder's 4-night repositioning cruise from Vancouver to San Diego.  The last time we sailed on the Wonder was in 2011 on an Alaskan cruise and that was an outstanding vacation.  I'm sure this trip will be fantastic as well…can't wait!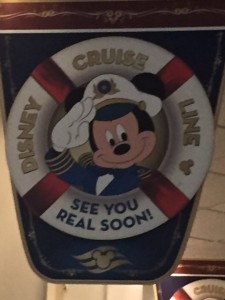 Still here?  I'll let you in on something – there are a couple more things planned for 2018, but I can't share them quite yet.  Check back in about two weeks and I'm sure I'll be able to elaborate then on what special secret adventures our family has coming up soon.
Your Turn!  What are your 2018 Disney plans?