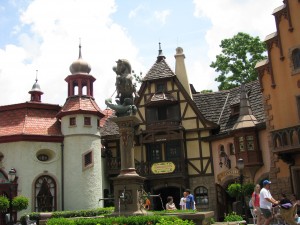 Sometimes, a Walt Disney World vacation starts off like gangbusters.  You're blowing and going from rope drop to park closing – hitting every E-ticket attraction along the way.  After three or four days, you notice fatigue has set in.  Your dogs are barking, no matter how comfortable your shoes are.  Your legs and back are achy, you're a tad sleep-deprived.  Sure, you could spend a day basking in the Florida sun poolside at your resort…but what if you don't like basking in the sun?  Swimming is only exciting for a couple of hours?  What to do…
World Showcase for the Weary
Nothing beats a day at Epcot for a more relaxing and laid-back park touring plan.  If you've shelled out the big bucks for some park-hoppers covering each day of your vacay, hanging out at the resort for a day will seem like a gigantic waste of money.  Book a couple of early morning fastpasses for Future World attractions like Soarin', Spaceship Earth, and Turtle Talk with Crush or the Seas With Nemo and Friends.  Spend the time between fastpasses watching the manatees in The Seas or enjoying breakfast at Sunshine Seasons (may I suggest the chocolate croissant?).  Just take it easy until World Showcase opens (usually at 11:00 am).  Then prepare to take it easier for the rest of the day.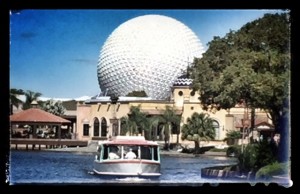 Each country offers it's own interesting food, beverages, and entertainment.  Take them each as a low-key, mini-adventure.  Sample flavors, browse shops, experience unique entertainment.  Sit back and relax on one of the plentiful benches or board one of the Friendship Boats and sail across the World Showcase Lagoon.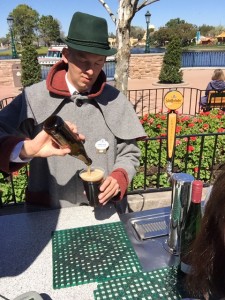 You do NOT have to rush, no need to be anyplace at a particular time…unless you want to.  Give your overworked feet a rest!  While the movies in the Canada, China, and France pavilions are not going to knock your socks off, you will be sitting down, in air-conditioned comfort.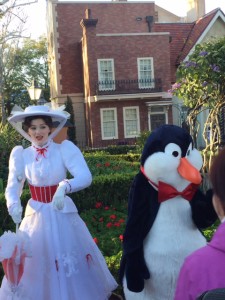 After all the rushing around Magic Kingdom, Disney's Hollywood Studios, and Animal Kingdom, Epcot's World Showcase is like a refuge – a shelter from the storm of thrill rides and must-dos.
If you happen to find yourself in the World Showcase during Epcot's Flower and Garden or International Food & Wine Festivals, consider making time for one of the concerts offered during those special events.  They're yet another way to chill while having fun.
If, in the evening, you find that you've gotten a second wind, put those park hoppers to good use and check out Wishes or the Main Street Electrical Parade in Magic Kingdom to top off the day!
Are you a World Showcase fan?  What are your favorite things to do there?