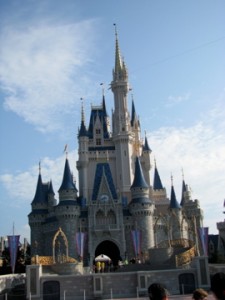 Top 10 lists are fun!  This one in particular, for me, was cool to build – I've been going to Walt Disney World now for 24+ years.  The first time, married just five months, I was already in the family way, the next dozen visits were made with children from age 13 months on up to adulthood (I should say adult-ish).  I've been through the rider swap phase, the am-I-tall-enough stage, the oh-I'm-too-scared times, and finally to the (well-deserved, I might add) – everyone can and will ride everything!  There is absolutely nothing our family will not ride at Walt Disney World (okay, well, except Mission: Space, but I explained all that here).
I thought it would be fun to put together a few of our favorite rides (and attractions) that are suitable for just about every age.  I'm talking about the ones with no height requirements that aren't too scary – the kinds of rides and activities Walt Disney was talking about when he said, "We believed in our idea – a family park where parents and children could have fun- together."  These are some of our must-do's, our favorite things we've enjoyed as a family from the very beginning and still love today.  No rush or anything, but someday (when I'm older), these are the first rides I'll take my grandchildren on.
Walt Disney World Top 10 Attractions for the Whole Family:
Magic Kingdom
Dumbo (Storybook Circus / Fantasyland) – I KNOW, it's just riding around in a circle – but you're on a flying elephant!  The quintessential Disney experience and, unlike the Mad Tea Party's tea cups, there's little chance of motion sickness.  It's okay for you to have fun on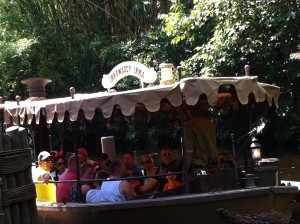 Dumbo…even if you're old.
Jungle Cruise (Adventureland) – There's a lot to see, most of it of the cute and funny variety.  Even if the little ones can't yet appreciate the Jungle Cruise skipper's comedic genius, it's not dark and more thrilling than actually scary.  C'mon – The BACKSIDE of water!  Never gets old.
Peter Pan's Flight (Fantasyland) – Who doesn't love a lost boy?  I'm always surprised by how much I love boarding my little pirate ship and flying over amazing scenes from Peter Pan.  From London to Never Land and back – all our favorite characters are there!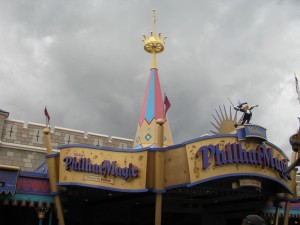 Mickey's PhilharMagic (Fantasyland) – So much fun and happiness in one place.  The music, the special effects, the smell of pies and cakes floating by…yes!  This holds a very special place in our hearts.  So special, in fact, that our Megan's been able to talk us into seeing this 3D movie experience 3 times in the same vacation.  Compared to It's Tough to be a Bug over in Animal Kingdom, this one's much less likely to induce a meltdown.
Prince Charming Regal Carrousel (Fantasyland) – Yes, I'm aware that there's a carrousel in every mall in America.  There's a reason for that – they are fun!  Prince Charming's version is no exception.  You get to look out and see what's happening in Fantasyland all around you or just watch the other guests enjoying their ride upon a fancy horse.  Good, old fashioned family fun.  Don't miss it.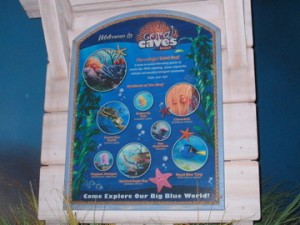 Epcot
The Seas with Nemo & Friends (Future World) – Board a clam-mobile and watch your favorite characters from Finding Nemo as you drift along with the ocean current.  It's bright and fun and a little silly, so everyone finds something to like about it.  Plus, it's a great place to cool off on a hot day.  I love Bruce and Mr. Ray the best!
Malestrom (World Showcase) – Might be the scariest thing on this list, but the ride's fun, the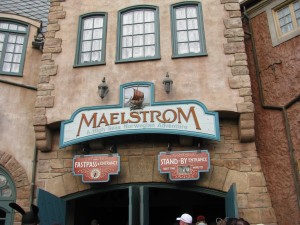 big troll is cool, and, if we hurry, we can enjoy it as an educational tribute to the country of Norway.  'Cause that's what the World Showcase is supposed to be all about – teaching us about other cultures around the world.  If the rumors are true and the Norway Pavilion changes to be completely overtaken with the Frozen theme, characters, and fictitious land of Arendelle…well, I'll save that rant for later.
Disney's Hollywood Studios
MuppetVision 3D – We love everything about this show.  The waiting area with all it's puns and sight gags, the pre-show, the fancy theater, Statler and Waldorf doing their thing.  Sweetums at the end – it's all great!  Everyone's favorite frog can never disappoint.  Fun for all ages.  And species.
Animal Kingdom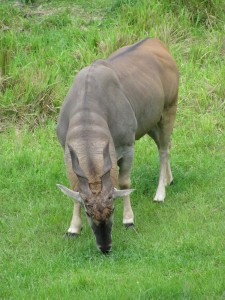 Kilimanjaro Safari  – If you've been here before, you know how much I love the Safari!  Well, it's perfect for our family because there's so much to see!  Animals out on the savannah, in the wild (sort of) – doing their thing.  It's always changing – so no two trips around are exactly the same.  We love mornings the best – the animals seem to be much more active than they are later in the day.
Festival of the Lion King – Audience interaction, aerial stunts, dancing, singing, OH! and don't forget the Tumble Monkeys – This live tribute to all the best things about The Lion King is an absolute must do!  Seriously, it's a lot of fun.  This show highlights some of the most talented performers at Walt Disney World.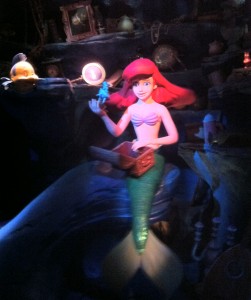 Honorable Mention – this ride is brand new, but totally kid and adult friendly in the Fantasyland (Magic Kingdom)…I'm talking about Under the Sea – Journey of the Little Mermaid.  It's colorful, cute, non-scary (even the parts with Ursula are mild).  Everyone will like something about it.  Especially Little Mermaid fans.
What are your favorite rides and attractions for all ages?  What would you add (or subtract) from this list?