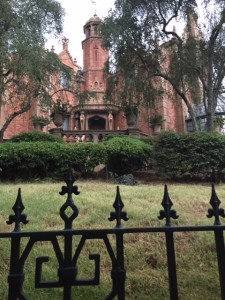 We've talked about queues, we've talked about favorites and today it's time to talk about the best attractions for attention-grabbing from afar – the one's with real curb appeal, if you will.  With some of the very best rides, it's all about the lead up!
Some attraction exteriors offer absolutely no clue what to expect (think Soarin', Country Bears, Space Mountain), but some attractions draw you in from far away – the theme, the park setting – long before you step into the queue, you know you're about to experience something extraordinary!  I'm going to talk about just five today – go ahead and leave a comment if your favorite gets left out – I'll do a "part 2" in the future!
WDW Attractions – Best Lead Up
Is your favorite "love at first sight" attraction missing from this list?  Which Walt Disney World rides grab you from afar and draw you in?