There have been quite a few snack posts through the years here at Living a Disney Life.  There's a good reason for that…Snacking around the World is an important part of a Disney vacation!  There are awesome tasty treats everywhere you go.  Let's talk about a couple of this year's new favorites and, of course, reliable old standbys.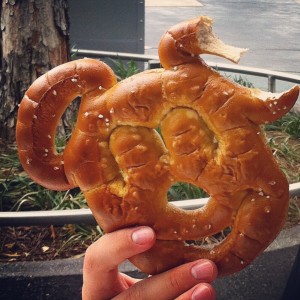 Walt Disney World Snacking – 2017 Edition
New to us this year (If you're on a Disney Dining Plan, these are one snack credit each.)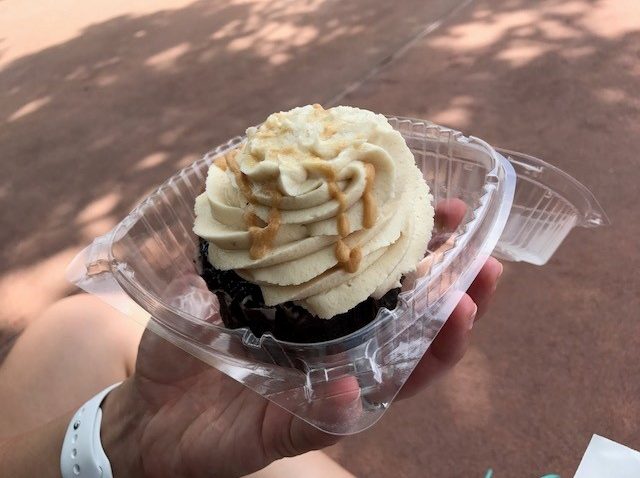 Salted Caramel Cupcake from Karamell-Kuche in Epcot's Germany Pavilion.  It's a beautiful and delicious choice for cupcake fans.  Moist, tender cake and wonderfully flavorful frosting.  If you're like me and don't have a sweet tooth, it's a great snack to share.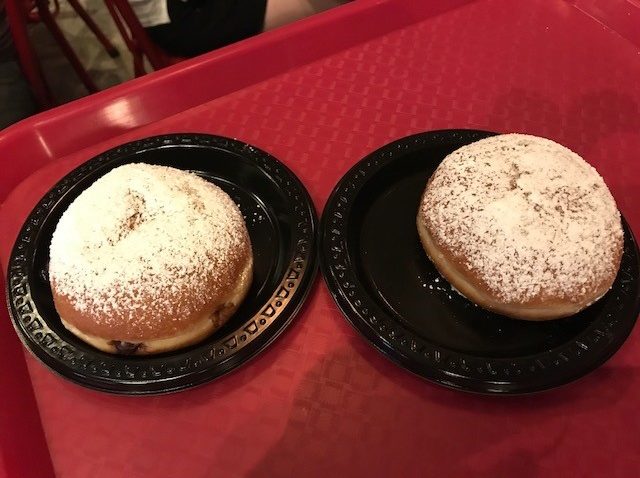 Chocolate-filled Beignets from Les Halles Boulangerie-Patisserie in Epcot's France Pavilion.  These were the perfect mix of traditional beignets (fluffy and coated in powdered sugar) with the added bonus of a not-too-sweet chocolate filling.  Delightful!
Perennial Favorites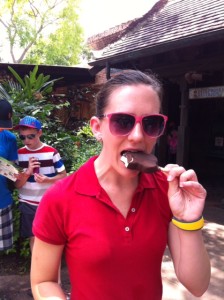 Of course most of you are already familiar with the classics:  Mickey Shaped Pretzels, Citrus Swirls (or Dole Whips if you prefer), Churros, Popcorn and Mickey Premium Ice Cream Bars.  These are, without a doubt, "the usuals" for us.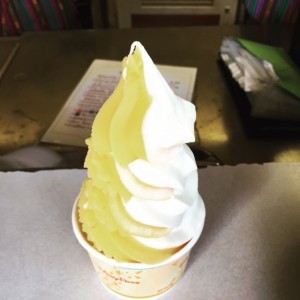 There are a few slightly less universally popular, but worthy repeat snacks for our family…
Yak and Yeti Local Food Cafes' Eggroll – If we're in Animal Kingdom and anywhere near Expedition Everest, I'm detouring into the queue for Yak and Yeti's quick service counter.  The eggrolls come in single or double servings and are not only a great bargain, but are really fresh and delicious.  As a savory snack fan, these are currently my favorite.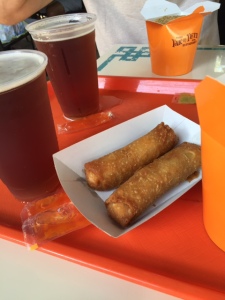 Sweet Spells Carrot Cake Cookie – We will always miss the Writer's Stop in Disney's Hollywood Studios which was closed to make way for new construction.  That special shop may be gone, but at least one of its best offerings lives on.  The Carrot Cake Cookie (big enough to share) puts a slice of carrot cake in a convenient sandwich form.  It's huge!  I've never eaten one all by myself.
Refreshment Port Croissant Donut – Take into consideration that this type of treat is not one we normally crave, thus it's a special vacation sweet!  Flakey, cinnamon/sugar-coated and warm, fresh from the oven(fryer?), if you're headed into World Showcase towards Canada, grab one of these and see for yourself how yummy they are.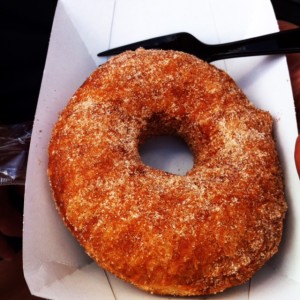 Candied Almonds – They seem to be available in several places now, but my personal favorite place to snag a paper cone of these tasty morsels is at a snack cart in Animal Kingdom.  They're warm and crunchy, sweet and delicious.  These?  I'm not sharing.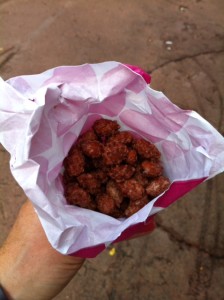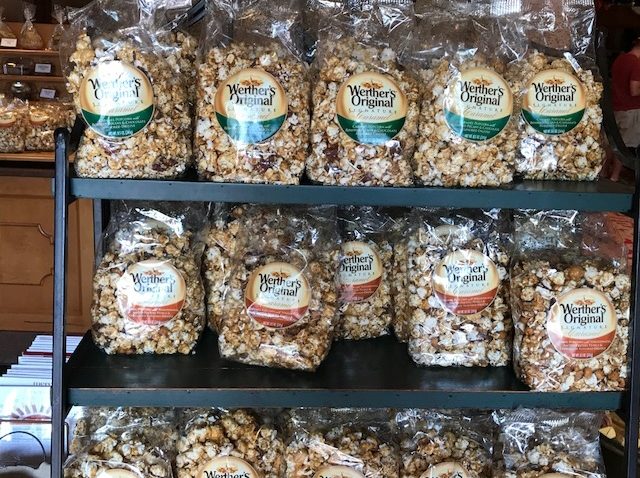 Karamell-Kuche Caramel Corn or really anything else on the menu.  While the Salted Caramel Cupcake (mentioned above) was new to us, the offerings in this place are always tempting!  If you've never taken the time to check out this sweet shop in the Germany Pavilion, please take a minute to step inside.  While the Caramel Corn does need to be eaten on day of purchase (trust me, it is absolutely best when fresh), there are so many treats (I'm partial to a simple salted caramel square) can be purchased for later.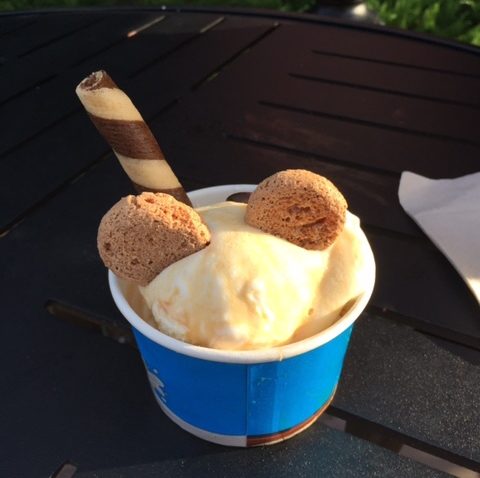 Still in Epcot – There's a Gelato Cart in the Italy Pavilion that serves the Gelato Affogato we've loved since the very first bite.  It also has the added bonus of being one of the cutest-looking snacks in the World.
Have you recently discovered a new Walt Disney World snack?  Do you have a favorite not mentioned here?  What is it and where can we find it?  Our next Disney vacation is right around the corner.