Here in Louisiana, we're very familiar with the concept of lagniappe (pronounced lan-yap).
At Oxford's online dictionary, Lagniappe is defined as "something given as a bonus or extra gift.".  ORIGIN:  Louisiana French, from Spanish la ñapa.
We like to think of it as anytime you unexpectedly receive a little something extra.
Disney World clearly understands and embraces the idea of lagniappe and I've created a short list of my favorites.
Walt Disney World Lagniappes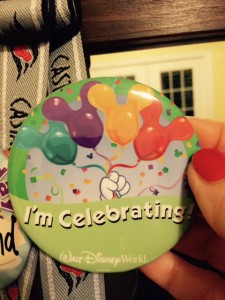 Celebration Buttons and Surprises – When you book a reservation at a Walt Disney World resort or restaurant (by phone), you'll be asked if you'll be celebrating anything when you visit.  If the answer is YES, you'll most likely receive a celebratory lagniappe!  Upon checking in at your resort, you may be presented with a complimentary celebration button (if not, just ask for one!).  In a restaurant, you'll often receive an acknowledgement of some type that will make your dining experience even more magical!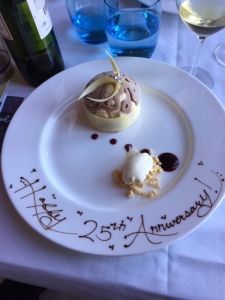 Photos with your camera – While we've purchased Memory Maker a few times (before it came with our Annual Passes), we've always appreciated how willing Cast Members and Disney Photographers are to take our picture with our own camera or smartphone.  Some of these pictures have been among our favorites and It's a great way to immediately share your happiness with friends and family on social media.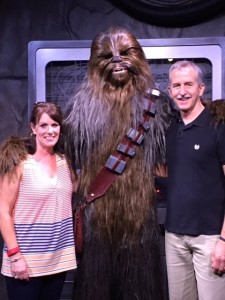 Electrical Water Pageant – If you've seen it and didn't absolutely love this adorably cheerful nighttime spectacle, I'm afraid I simply don't understand.  This nightly parade of floats on the Seven Seas Lagoon is awesome! The floats are made of dancing light effects and the music is perfectly peppy! Plus, you can watch the pageant from outside the parks – just visit the boat dock at one of the Magic Kingdom resorts at the appropriate time. (Get all the details about times and best viewing spots here.)  Since this is a free show with no park ticket required, it's a perfect first day activity if you're not going to a park. It may be only 15 minutes long, but this little show's a gem – don't miss it!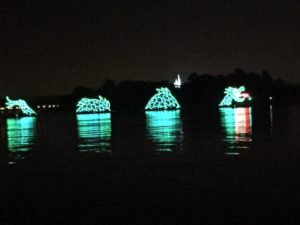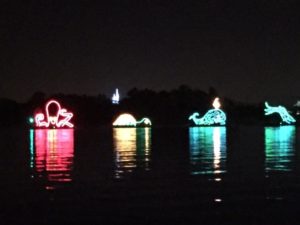 Random Character Interaction – Lately Disney news has been full of performer contracts being cancelled (Most recently Scoop Sanderson in Magic Kingdom), but there are still prime opportunities to happen upon some extra special Disney magic in the form of wandering or unexpected characters (like the Dapper Dans!). Keep your eyes peeled!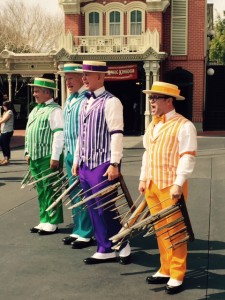 Thank You Card – When you get home from your Walt Disney World stay, the surprises keep coming!  We've received a very nice thank you card after the last few visits that includes Disney artwork suitable for framing.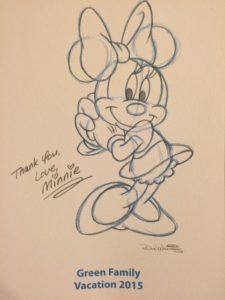 What are your favorite Walt Disney World lagniappes?